Subscription
Shipping Address
Order Date

This subscription's skin care system will get replaced.

${ address.name }




${ address.products }

${ displaySubscriptionName(address) }




${ displayProducts(address) }

${ displayAddress(address) }
${ formatDate(address.scheduleDate) }

${ address.name ? address.name : displaySubscriptionName(address)}
${ address.products }
${ displayProducts(address) }
Shipping Address
${ displayAddress(address) }
Delivery Date
${ formatDate(address.scheduleDate) }
This subscription's skin care system will get replaced.
5 Recommended Body Soaps for Sensitive Skin
Looking for a gentle body soap for sensitive skin? Check out our best recommendations for body soaps that are guaranteed to soothe and nourish sensitive skin.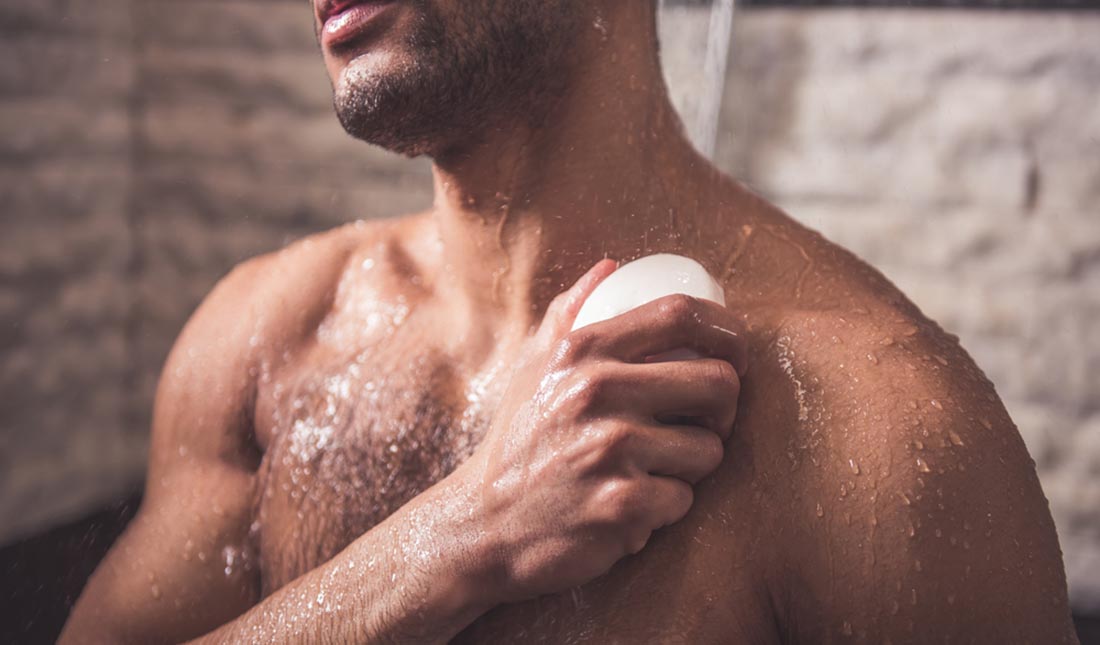 When you have sensitive skin, finding a decent soap that won't make your skin throw a full-on temper tantrum can be a daunting task. You probably learned the hard way that you can't just grab any old bar of Irish Spring or Dial off the shelf. Not unless you want your skin to be Hive City for a few hours, that is.
If you want to choose the right body soap for your skin, you need to do your research first. To save you some time on that front, we've taken the liberty of rounding up the best body soaps for sensitive skin.
Before we dive in, here are three things you should know about body soaps for sensitive skin.
The best body soaps for sensitive skin are those that are fragrance-free
Look for body soaps with soothing ingredients such as Jojoba Oil and Aloe Vera
Perform a patch test on a small part of your skin before using a new body soap on the rest of your body
Using the right body soap for your skin can make a world of difference to your daily comfort level. If you want to put a stop to the itching and redness, try one of the recommended body soaps for sensitive skin below.
Charcoal products have been flying off shelves lately due to their many purported health and beauty benefits. While some charcoal products may end up producing less-than-desirable results (see our final verdict on charcoal teeth whitening as a good example), other products such as this charcoal bar soap from O Naturals may be worth trying.
TRY MEN'S SKIN CARE
Activated charcoal is believed to draw out impurities from the skin, making it a highly sought-after ingredient from skin care companies. Although there is little to no science to back this claim up, it doesn't appear to harm the skin either. This charcoal bar soap in particular is loaded with many beneficial ingredients such as Jojoba Oil and Shea Butter, both of which can help restore moisture to dry, sensitive skin.
If you have eczema-prone skin, you aren't alone. According to a 2007 study published in the journal Dermatitis, 31.6 million people in the U.S. are thought to have some form of eczema (see claim: "…31.6 million met the empirical symptom criteria for eczema…")
Since eczema can leave skin feeling dry and itchy, you'll want to find a body soap with moisturizing ingredients. This fragrance-free body wash by Curél contains moisturizing Jojoba Oil and Olive Oil that helps to seal in hydration and soothe itchy skin.
If you're still struggling with dry, itchy skin, try following up your daily wash routine with a soothing lotion. Just be sure to choose a lotion that contains no artificial fragrances, which can irritate sensitive skin.
Not to toot our own horn, but the Tiege Hanley WASH BODY BAR is a great choice for those with sensitive skin. In addition to containing moisturizing Jojoba Oil, our WASH BODY BAR has nourishing Vitamin E and soothing Aloe Leaf Juice.
Aloe Leaf Juice is a liquid that comes from the Aloe Vera plant. According to a 2008 study published in the Indian Journal of Dermatology, Aloe Vera contains a potent enzyme called Bradykinase, which has anti-inflammatory properties (see claim: "Bradykinase helps to reduce excessive inflammation when applied to the skin topically…")
Our WASH body bar can be used in tandem with other Tiege Hanley skin care products, which makes it easy to avoid irritating your sensitive skin. Best of all, our skin care products are formulated for all skin types—and yes, that includes sensitive skin.
Another great bar soap for sensitive skin, Basis Sensitive Skin Bar Soap is packed with beneficial ingredients that can help soothe dry and inflamed skin. One of its standout ingredients is Chamomile Extract, which boasts antimicrobial, antioxidant and anti-inflammatory properties to cleanse and calm sensitive skin.
Basis Sensitive Skin Bar Soap also has Almond Oil listed as an ingredient. In addition to its mild, pleasant scent, Almond Oil contains a handful of vitamins and nutrients that are good for the skin, including vitamins A and E.
TAKE THE SKIN CARE QUIZ
Dove Body Wash for sensitive skin is a hypoallergenic and incredibly gentle cleanser that makes skin soft and smooth after just one use. It's also sulfate-free and soap-free.
We know what you're thinking. A soap-free soap? How does that work?
Well, the same ingredients in soap that strip away dirt and grime can also be a little too effective at stripping away moisture. If you have dry and sensitive skin, using a soap-free cleanser like Dove Body Wash can be helpful, especially during the winter when skin can get too dry.
The major downside of using a soap-free cleanser is that it might not be as effective at cleaning your pores. If you suffer from acne-prone skin on top of sensitive skin, you should probably stick to one of the other four soaps on this list.
Conclusion
Choosing a body soap for sensitive skin doesn't need to feel like a chore. If you're tired of traditional body soaps making your skin itchy and irritated, these five body soaps for sensitive skin are a great starting place.

References
Hanifin, Jon M., et al. "A Population-Based Survey of Eczema Prevalence in the United States." Dermatitis: Contact, Atopic, Occupational, Drug, vol. 18, no. 2, June 2007, pp. 82–91.
Surjushe, Amar, et al. "ALOE VERA: A SHORT REVIEW." Indian Journal of Dermatology, vol. 53, no. 4, 2008, pp. 163–66.
---
// © Copyright 2023 Tiege Hanley