Sustainability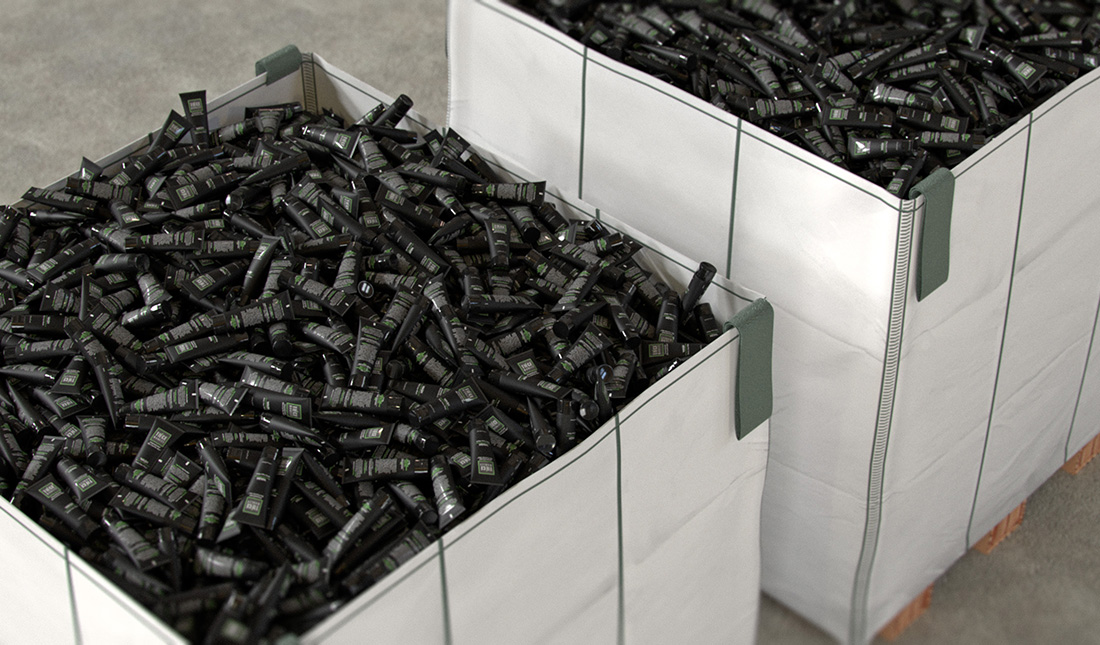 Tiege for Tomorrow
Environmental Stewardship
We care about the environment, not because it's hip to talk about it, because it's our responsibility to make a difference. It's hard to be environmentally friendly. Most people don't realize how big of a commitment it is, or what it costs a business. Tiege Hanley is prioritizing environmental stewardship and we hope you will join us.
Our Commitment:
We have evaluated several courses of action and feel Tiege Hanley can make the biggest impact by committing to a closed-loop recycling program. In doing so, we will limit the amount of new waste we contribute to the environment.
What is closed-loop recycling?
Put simply, we don't want to add waste to the environment and we want to become waste/plastic neutral. What we can do is recycle environmental waste in our supply chain, which means Tiege Hanley isn't contributing to increased environmental waste. This strategy can drill down into waste as a byproduct of shipping, such as finding ways we can contribute to reducing carbon.
We have initiated a company policy to use a minimum of 35% post-consumer recycled (PCR) material in all our new product packaging. Our goal over the next two years is to increase the amount of PCR in all of our plastic and paper packaging materials.
Did you know?
Black plastic is one of the most difficult plastics to recycle. Most municipal recycling centers lack the equipment to accurately sort black materials. We became aware of this issue in 2020 and began converting to a non-carbon black in our new product plastic that is more easily sorted. Unfortunately, despite the energy and money it takes Tiege Hanley to make this change, many recycling centers may still lack the appropriate sorting capabilities. So we're taking additional steps to do better by the environment.
Beginning in 2021, we will make it easy for our members to return empty plastic packaging. We will recycle all returned plastic through the TerraCycle Zero Waste Program*.
TerraCycle is a social enterprise on a mission to eliminate the idea of waste. Founded in 2001 they have grown into the global leaders in collecting and repurposing hard-to-recycle waste. They operate in over 20 countries, serve over 80 million people, and recycle billions of pieces of waste. We will work with TerraCycle's Zero Waste Program to help us recycle used packaging.
How will it work?
Tiege Hanley members can enroll in our recycling program and receive a bag with their order to ship empty packages back to us. Tiege Hanley will help with printing return labels and cover some of the associated shipping costs. Over time we'll collect pallets of plastic material to be recycled, then we will ship them to TerraCycle for proper recycling.
What will it cost?
Adding PCR to our packaging, switching to non-carbon black, engaging with TerraCycle, etc., will cost Tiege Hanley a lot of money. We are trying to absorb as much of this cost as possible. We don't plan on increasing the cost of our products or worse yet, formulating them with cheaper ingredients, which we've noticed is a common practice. We will ask our members to help with the cost of our TerraCycle return program if they want to participate.
JOIN OUR MISSION TO BE BETTER STEWARDS OF THE ENVIRONMENT
We want as many members to join our recycling program as possible. Together we can make a substantial difference, and the more people who join, the easier it will be. We recently launched a pilot program with a small group of our current customers and can't wait to roll it out at full scale later this year!
Please email Info@Tiege.com for more info.
Sincerely,
Kelley Thornton
Founder & CEO