Subscription
Shipping Address
Order Date

This subscription's skin care system will get replaced.

${ address.name }




${ address.products }

${ displaySubscriptionName(address) }




${ displayProducts(address) }

${ displayAddress(address) }
${ formatDate(address.scheduleDate) }

${ address.name ? address.name : displaySubscriptionName(address)}
${ address.products }
${ displayProducts(address) }
Shipping Address
${ displayAddress(address) }
Delivery Date
${ formatDate(address.scheduleDate) }
This subscription's skin care system will get replaced.
Aluminum in Skin Care Products: A Complex Controversy
Aluminum in skin care products is hotly debated. So what products contain aluminum, why is it bad, & how can you avoid them? Learn more.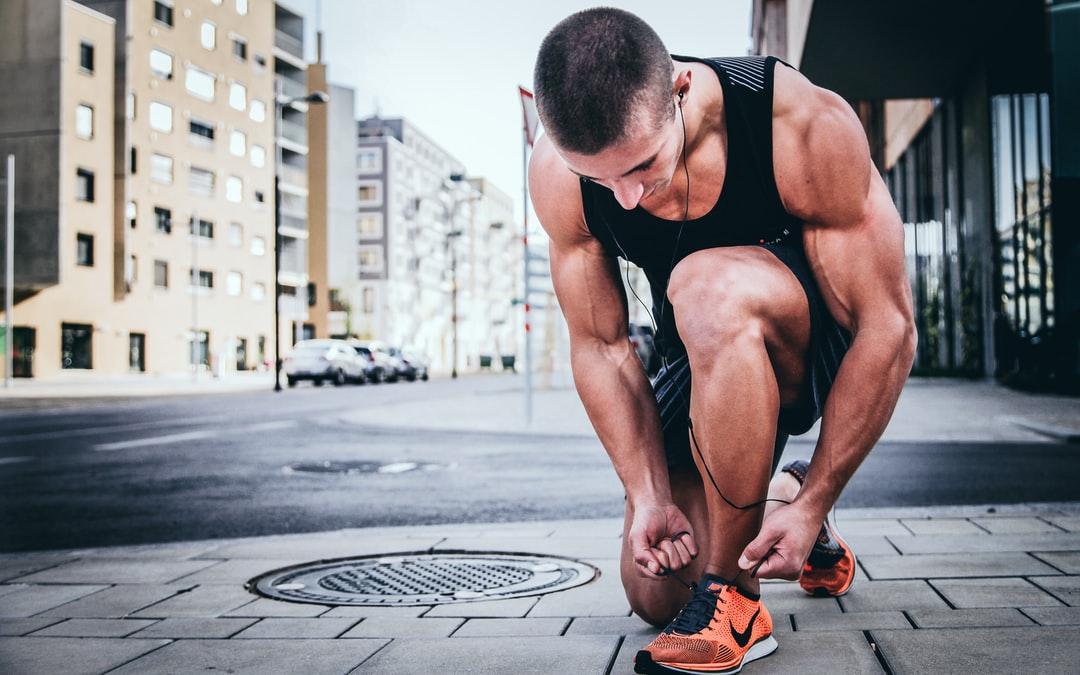 The ingredients in some skin care products can sometimes look like a list of chemicals in your high school chemistry textbook. Magnesium aluminum silicate, aluminum hydroxide, aluminum salts — why so many aluminum ingredients? Aren't aluminum products for soda cans? Is aluminum in skin care products safe?
Men who care about the quality of their skin care routine are concerned. So, let's explore.
Understanding the Controversy of Aluminum Compounds in Cosmetic Products
Different mixtures of aluminum are used in various skin care products for several reasons. A recent common source of controversy is antiperspirants using aluminum as the key ingredient in their products. Why do they use aluminum?
Aluminum salts are used in antiperspirants to stop you from sweating. The salts melt into your skin and block your pores, preventing some sweat from coming out. However, aluminum is not found in natural deodorants — which seek to change the smell of sweat rather than block it.
Various forms of aluminum are also used as ingredients in cosmetics. For example, magnesium aluminum is used as a thickening agent to improve the stability and texture of various cosmetic and hair care products.
The controversy of aluminum being used in these products involves it being absorbed into your skin. Magnesium aluminum is not absorbed by the skin; so, it's generally considered safe. However, the aluminum in your antiperspirant is absorbed, possibly leading to several risk factors.
From Makeup to Antiperspirant Products— What Products Contain Aluminum?
It's definitely not just in cans and foil. Aluminum is a naturally occurring, abundant metal. So, it may surprise you how often you come in contact with it. Aluminum is found in:
antacids

processed cheeses

lipstick

lotions

dyes

cake mix

various medicines

water
Don't be afraid, however. A lot of products with aluminum are considered safe if consumed in moderation.
What Health Risks and Concerns Are Associated With Aluminum?
Long story short, it isn't great for the human body to have too much of any metal. Some studies have shown that certain mixtures of aluminum can affect estrogen receptors, create neurological issues down the line and increase the chances of cancer. Here's a closer look.
Raises the Risk of Alzheimer's Disease
While there is no smoking gun to definitely say that increased quantities of aluminum present in the body lead directly to Alzheimer's, the two have been linked. For example, a recent study further found evidence that aluminum is co-located with phosphorylated tau protein — an early sign of Alzheimer's Disease.
Though no study has conclusively linked aluminum in the body as a direct cause of Alzheimer's, evidence has continued to mount for decades that the two are linked.
Increases Breast Cancer Risk
If you thought women were the only ones susceptible to the risks of breast cancer, think again. According to the CDC, approximately 1 out of every 100 breast cancer diagnoses in America is in a man.
Again, evidence of a direct link between aluminum antiperspirant and breast cancer is yet to be found, but reputable sources are concerned.
Estrogen can promote the growth of breast cancer cells. Some research suggests that with its close proximity to the breast, aluminum in antiperspirants absorbed by the skin may have an estrogen-like effect, increasing the possibility of breast cancer over time. 
Raises the Risk of Kidney Disease
To the average person, the aluminum skin absorbs from antiperspirants doesn't pose a significant risk of kidney disease. However, the FDA requires antiperspirants to add labels to their products that state, "Ask a doctor before use if you have kidney disease." This warning is for individuals whose kidneys are functioning at 30% or less.
While this shows that health officials are concerned about aluminum affecting your kidneys, the National Kidney Foundation has confirmed that it's impossible for a person with healthy kidneys to absorb enough aluminum to cause kidney disease. If you have concerns about aluminum and your kidney function, it's always wise to consult your physician.
Try Our DEO
Don't Sweat It— Choose From a Wide Range of Excellent Aluminum-Free Deodorants
If you're looking to live a healthier lifestyle, what you put in your body matters. Many men are concerned with the amount of aluminum being absorbed into their bodies. That's why we've created a natural, aluminum-free deodorant for men.
Tiege Hanley is dedicated to giving all men the opportunity to look and feel their best. With our safe and healthy skin care products, men can fight the effects of aging while feeling confident that the ingredients they're putting on their skin are natural and effective.
Our skin care routines for men remove the complication of other overly-elaborate routines taking up too much time and money. We're here to keep things simple. That's why we developed an easy 5-question quiz to help you determine exactly what you need to reach your skin care goals.
Take the quiz and start your best men's skin care routine today.
---
// © Copyright 2023 Tiege Hanley