Subscription
Shipping Address
Order Date

This subscription's skin care system will get replaced.

${ address.name }




${ address.products }

${ displaySubscriptionName(address) }




${ displayProducts(address) }

${ displayAddress(address) }
${ formatDate(address.scheduleDate) }

${ address.name ? address.name : displaySubscriptionName(address)}
${ address.products }
${ displayProducts(address) }
Shipping Address
${ displayAddress(address) }
Delivery Date
${ formatDate(address.scheduleDate) }
This subscription's skin care system will get replaced.
Dating in College—6 Tips for Guys
Dating in college for guys isn't easy, but it doesn't need to be hard either. Get expert tips and advice to help you navigate the dating scene in college.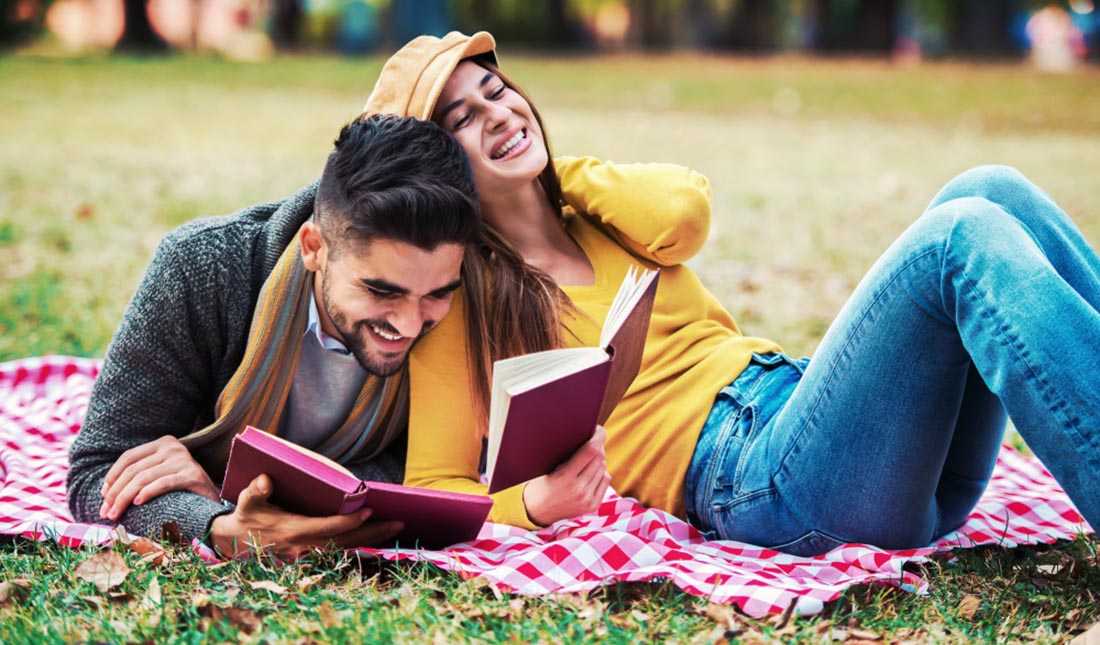 At first glance, dating in college for guys seems easy. You're surrounded by attractive people within your age group. Not only that, but almost everyone is on some type of dating app these days.
But that's where the easy part of dating in college for guys comes to an end. Other times, dating at a university can be downright confusing. Is this just a hookup or the real deal? Are we exclusive? How do I even afford this when I'm a broke college student?
Unfortunately, we don't have all the answers to your college dating woes. What we do have are a few tips that will hopefully make dating in college a hell of a lot easier.
Before we get going, here are a few things you need to know about dating in college.
You don't need to be made of money or have chiseled abs to land a girl
No matter how busy you are, remember to take good care of yourself
Practice safe sex by making smart use of your school's sexual resources center
Dating in college for guys will probably never be easy. However, with these tips, we can potentially make your dating experience go a lot smoother.
1. Put Your Best Face Forward
We get it—you're a busy college student. You eat junk food and stay up all night partying or cramming for finals.
TRY MEN'S SKIN CARE
Unfortunately, these awful habits of yours are probably taking their toll on your physical appearance and, consequently, your confidence. If you want to be more confident in your dating life, start taking better care of yourself.
Start with your morning routine. Wake up and do a quick workout, followed by a shower. Get on a simple skin care system to prevent acne breakouts and fix your tired appearance.  Once you start making time for yourself, you'll be amazed at how confident you feel in everyday situations.
2. Don't Sell Yourself Short
Maybe you don't have ripped abs or a chiseled chest. That's okay. Believe it or not, defined pec muscles aren't a top priority for every girl on campus.
Do you have a sense of humor? Are you a kind person? If you answered yes to both of those questions, then you most certainly have attractive qualities that women typically look for in a man.
As a matter of fact, women may be less shallow than men in terms of what they find attractive in a partner. According to a 2007 study published in the Archives of Sexual Behavior, women ranked honesty, humor, kindness and dependability as being more important in a partner, whereas men ranked good looks and facial attractiveness as more important (see claim: "On average, men ranked good looks and facial attractiveness more important than women did (d = 0.55 and 0.36, respectively)…")
So, that sexy girl in your BioChem class that you think is completely out of your league? You probably have a way better chance than you think.
3. Learn Respect
Just because you bought her a drink or picked up the check for dinner doesn't mean that she owes you sex. Dating is not a transaction. This unhealthy way of thinking is all-too common on college campuses, and it needs to stop.
In fact, a 2017 study published in Perspectives on Sexual and Reproductive Health surveyed college students and noted two overarching themes: 1) That men viewed sex as a conquest, and 2) that women could be "convinced" to have sex after saying no (see claim: "…males viewed obtaining sex as a conquest…")
TAKE THE SKIN CARE QUIZ
We understand that consent can be a complex subject that has different meanings to different people. But if it's not an enthusiastic "yes" from your partner, then you need to pump the brakes on whatever it is you're doing.
4. Get Creative with Date Ideas
Let's face it, dating in college for guys can be crazy expensive. You're somehow expected to woo your girl with fancy dinners and date nights, all while being a broke college student.
The last thing you want to do is to rack up debt on your credit card just to impress your girl. Instead, try getting creative by coming up with a few budget-friendly date ideas.
For instance, you could build a blanket fort in your dorm and watch a scary movie together. It's completely free and the perfect excuse to hold your girl close.
5. Don't Ditch Your Friends
Have you ever had a friend who completely ditched you for his girl? It's annoying, right? Then don't turn around and do the same thing to your college friends once you land a new squeeze.
Spending all of your time with your partner is disrespectful to your friends who have probably known you a lot longer. Do you really want to lose your buds over a relationship that might not even go the distance? If not, then make sure that you divide your time up between them equally.
6. Play it Safe
Your university probably has tons of free resources that you're probably not taking advantage of at the moment. One of those resources is your sexual resource center. Most schools have sexual resource centers that offer free information on contraception and safer sex, including protection against sexually transmitted infections (STIs).
Use this center to get valuable information, attend relationship workshops and request free condoms. Sex is a lot more fun when you're not constantly stressing about pregnancy or STIs.
Final Tips
Your dating pool in college is huge. However, that doesn't mean dating in college for men will be easy.
To be successful in dating, you need to put yourself out there and be okay with rejection. Sure, it might be scary, but having regrets is arguably much worse.
References
Lippa, Richard A. "The Preferred Traits of Mates in a Cross-National Study of Heterosexual and Homosexual Men and Women: An Examination of Biological and Cultural Influences." Archives of Sexual Behavior, vol. 36, no. 2, Apr. 2007, pp. 193–208.
Jozkowski, Kristen N., et al. "College Students' Sexual Consent Communication And Perceptions of Sexual Double Standards: A Qualitative Investigation." Perspectives on Sexual and Reproductive Health, vol. 49, no. 4, 2017, pp. 237–44.
---
// © Copyright 2023 Tiege Hanley