Subscription
Shipping Address
Order Date

This subscription's skin care system will get replaced.

${ address.name }




${ address.products }

${ displaySubscriptionName(address) }




${ displayProducts(address) }

${ displayAddress(address) }
${ formatDate(address.scheduleDate) }

${ address.name ? address.name : displaySubscriptionName(address)}
${ address.products }
${ displayProducts(address) }
Shipping Address
${ displayAddress(address) }
Delivery Date
${ formatDate(address.scheduleDate) }
This subscription's skin care system will get replaced.
Do These 5 Things to Get Pecs Fast
Tired of your wimpy chest? Want to know how to get pecs in record time? Do these five things and you'll be well on your way to a chiseled chest in no time.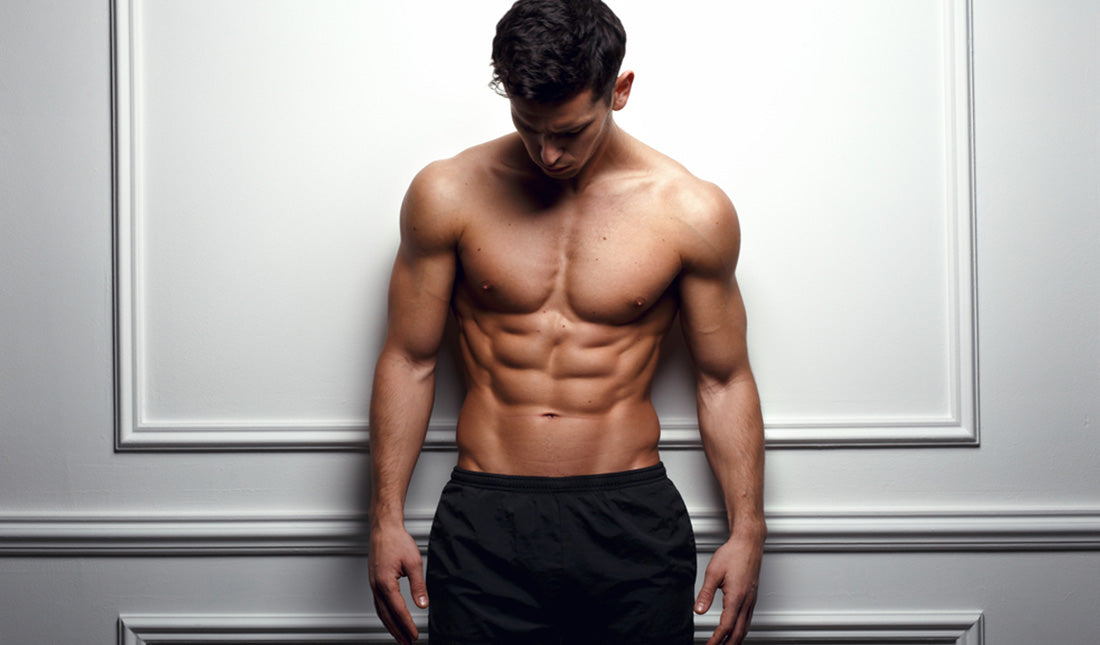 There isn't a single man on earth who doesn't wish he had a bigger chest, save for maybe Dwayne "The Rock" Johnson. C'mon, what's not to love about a chiseled chest? You look incredible shirtless, and women fall over themselves trying to touch your beefy pecs.
Not to mention, bulging pec muscles can help keep other guys away from your girl. Who wants to mess with the guy with the ripped chest? We can answer that: Nobody.
If you want to get pec muscles in record time, you'll need to do more than your standard bench press workouts. Below, we'll offer some crucial diet and exercise tips that will help you build a bigger chest quickly.
But first, here are a few things you need to know to build pec muscles:
Incorporating a variety of chest exercises into your fitness regimen will help build defined chest muscles
Increasing the progressive overload of your chest exercises will accelerate muscle gains in the pectoral region
Taking a full day to rest is key to maximizing gains and preventing injury
Want to know how to get pecs fast? Just do the following five things and you'll be well on your way to a chiseled chest in no time.
TRY MEN'S SKIN CARE
1. Switch Up Your Chest Exercises
Doing pushups every day isn't going to give you the ripped chest of your dreams, nor is it going to help you build pecs quickly. If you want to optimize your chest workouts, you need to incorporate a few tried-and-true chest exercises that will strengthen your pectoral muscles.
If you already have some upper body strength, start doing weighted chest dips and ring dips. Both chest dips and ring dips are some of the best chest exercises for building muscle mass and gaining strength in the pectoral region.
Other chest exercises you should consider adding to your workout routine include: Flat bench dumbbell fly, bench press, incline dumbbell press, seated machine chest press and the machine decline press. Each of these exercises will work your chest muscles and give a sculpted look fast.
To achieve the maximum gains, remember to focus on good form. Not only will having proper form reduce your risk of injury, it's also key to building defined pec muscles.
2. Focus on Resistance Training
Got those chest exercises down? Good. Now, you need to concentrate on something called "progressive overload," which refers to increasing your skeletal muscle strength and endurance by putting greater demands on it.
To increase the demands on your musculoskeletal system, you need to modify the volume, load (e.g., the amount of weight lifted in a set) or your rest period between sets. For building your pectoral muscles, focus on increasing the resistance and the frequency of your workouts while staying within the eight to 12 range, which is the number of reps recommended by the American College of Sports Medicine for novice trainers (see claim: "…it is recommended that loads correspond to a repetition range of an 8-12 repetition maximum (RM).")
Take the skin care quiz
3. Remember to Rest
One of the biggest chest-building mistakes is not taking enough time to rest. Pushing yourself too hard in the gym is just asking to be sidelined with an injury that will derail your dreams of having chiseled pecs.
Your muscles need downtime to recover and build themselves back up stronger than before. Not only should you rest in between sets, you should also be taking an entire day off to recover—as in, no leg day or anything.
Make it a true rest day by doing absolutely nothing. You'll be amazed at how much progress you make once you come back to your routine, completely refreshed.
4. Load Up on Protein
You've heard that abs are made in the kitchen, right? Well, the same goes for your pecs. Your muscle-building is going to be agonizingly slow unless you start eating a protein-rich diet.
Not only do you need to consume more lean protein, you also need to do it at an optimal frequency. According to a 2016 study published in Clinical Nutrition, eating more protein-rich meals throughout the day is associated with increased lean muscle mass and strength (see claim: "We found that more frequent consumption of meals containing between 30 and 45 g protein/meal produced the greatest association with leg lean mass and strength.")
In addition to loading up on protein, make sure that you're taking in more calories than you're burning to promote muscle gain. With a solid diet and strength training routine, you'll be well on your way to having a chiseled chest.
5. Be Patient
Your chest muscles aren't going to become sculpted overnight. No matter how rock solid your diet and training plan is, it's just not physically possible to gain more than two pounds of muscle mass per week.
Gaining muscle quickly can also be taxing on the body and result in stretch marks that are notoriously difficult to get rid of once they occur. Be patient with your progress and you'll eventually have a sexy chest that will make you want to take a selfie for the first time in your life.
Final Thoughts
Follow these tips and you can easily achieve a more defined chest within a month or two. Just remember to take good care of your skin after every workout. After working so hard on your pecs, the last thing you want is for your chest to be covered in pimples.

References
American College of Sports Medicine. "American College of Sports Medicine Position Stand. Progression Models in Resistance Training for Healthy Adults." Medicine and Science in Sports and Exercise, vol. 41, no. 3, Mar. 2009, pp. 687–708. PubMed.
Loenneke, Jeremy P., et al. "Per Meal Dose and Frequency of Protein Consumption Is Associated with Lean Mass and Muscle Performance." Clinical Nutrition (Edinburgh, Scotland), vol. 35, no. 6, 2016, pp. 1506–11. PubMed.
---