Subscription
Shipping Address
Order Date

This subscription's skin care system will get replaced.

${ address.name }




${ address.products }

${ displaySubscriptionName(address) }




${ displayProducts(address) }

${ displayAddress(address) }
${ formatDate(address.scheduleDate) }

${ address.name ? address.name : displaySubscriptionName(address)}
${ address.products }
${ displayProducts(address) }
Shipping Address
${ displayAddress(address) }
Delivery Date
${ formatDate(address.scheduleDate) }
This subscription's skin care system will get replaced.
What is Green Tea Extract—Is it Good or Bad for Your Skin? (March 2020)
Green Tea Extract offers numerous benefits when it comes to skin care products. Not only is it an antioxidant, Green Tea Extract is also an anti-inflammatory agent and helps protect against UV radiation. Tiege Hanley explains these and other skin care benefits of Green Tea Extract.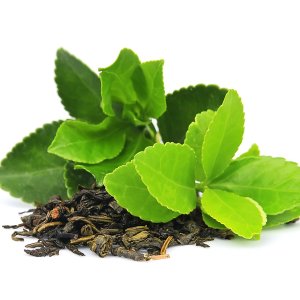 What is Green Tea Extract?
If there is such a thing as a "super ingredient," then Green Tea Extract is it. This extract is harvested from certain types of green teas and it can be found in a wide range of skin care products.
TRY MEN'S SKIN CARE
Benefits of Green Tea Extract
The primary benefit of Green Tea Extract is as an antioxidant—and it is one of the more powerful antioxidants, helping protect your skin against environmental pollutants.
Flavonoids also appear to boost immune response in skin cells, making skin better able to protect itself against external toxins.
Research also shows that the catechins in Green Tea Extract act as a sunblock and as a way to reduce signs of aging in sun-damaged skin.
Green tea is an anti-inflammatory agent, so it will soothe your skin and help prevent redness.
Dermatological Tips
Green tea extract is best used at least once a day.
Other Ingredients to Consider
Antioxidants such as vitamin C can provide some anti-aging effects as well as protection against environmental agents, but few antioxidants perform quite so well as green tea—and none will block UV rays.
Actual Tiege Hanley Member Testimonial
"Being a personal trainer, looking great is part of my job. Had recent string of break outs that really took their toll on my skin and wanted a solution that was simple to follow. Enter Tiege Hanley. After using it since it started, the talks about my skin went from 'what happened to your skin"' to 'what are you doing with your skin, its looks amazing'. Love the AM moisturizer, as it helps keep my face hydrated and doesn't dry it out." Isaiah J. Whiting, IN
Take the skin care quiz
Products Containing This Ingredient
---
// © Copyright 2023 Tiege Hanley