Subscription
Shipping Address
Order Date

This subscription's skin care system will get replaced.

${ address.name }




${ address.products }

${ displaySubscriptionName(address) }




${ displayProducts(address) }

${ displayAddress(address) }
${ formatDate(address.scheduleDate) }

${ address.name ? address.name : displaySubscriptionName(address)}
${ address.products }
${ displayProducts(address) }
Shipping Address
${ displayAddress(address) }
Delivery Date
${ formatDate(address.scheduleDate) }
This subscription's skin care system will get replaced.
Is Sodium Hyaluronate Good or Bad for Your Skin?
The Sodium Hyaluronate molecule holds 1,000 times its weight in water, making it the ultimate moisturizing skin care ingredient. As if that weren't enough, it also promotes better blood circulation, nutrient absorption and wound healing. Tiege Hanley explains these and other skin care benefits of Sodium Hyaluronate.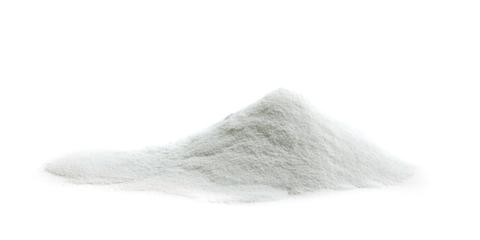 What is Sodium Hyaluronate?
Sodium Hyaluronate (or hyaluronic acid) is an acid that naturally occurs in skin. As a skin care ingredient, this is the ultimate moisturizer, which is why you'll find it in so many creams and serums.
TRY MEN'S SKIN CARE
Benefits of Sodium Hyaluronate
The Sodium Hyaluronate molecule holds 1,000 times its weight in water. That's why it is such an effective moisturizer: When applied to skin, it helps skin retain moisture.
This acid is a skin revitalizer. With regular use, you'll notice a smoother, softer feel.
If you're fighting dry skin, sodium hyaluronate is the best way to add water back to the skin. Use it to correct flakiness and irritation.
Sodium Hyaluronate is a wrinkle reducer. It accomplishes this feat through hydration—more moisture means firmer, plumper skin, which makes wrinkles less visible.
This ingredient promotes better blood circulation and nutrient absorption. Use it in conjunction with a nutrient-rich moisturizer or serum to maximize the benefits of the product's other ingredients.
Sodium Hyaluronate helps with wound healing, so if you have acne, this ingredient will help prevent scarring.
Dermatological Tips
Sodium Hyaluronate is non-irritating and should be used both morning and evening to hydrate skin.
Take the skin care quiz
Products Containing This Ingredient
Try any Tiege Hanley men's skin care kit and you'll find at least one product with Sodium Hyaluronate to help make sure your skin is as moisturized as possible.
---