Subscription
Shipping Address
Order Date

This subscription's skin care system will get replaced.

${ address.name }




${ address.products }

${ displaySubscriptionName(address) }




${ displayProducts(address) }

${ displayAddress(address) }
${ formatDate(address.scheduleDate) }

${ address.name ? address.name : displaySubscriptionName(address)}
${ address.products }
${ displayProducts(address) }
Shipping Address
${ displayAddress(address) }
Delivery Date
${ formatDate(address.scheduleDate) }
This subscription's skin care system will get replaced.
The Benefits of Hydrating Body Wash for Men
Hydrating body wash for men can transform your daily grooming. Learn more here.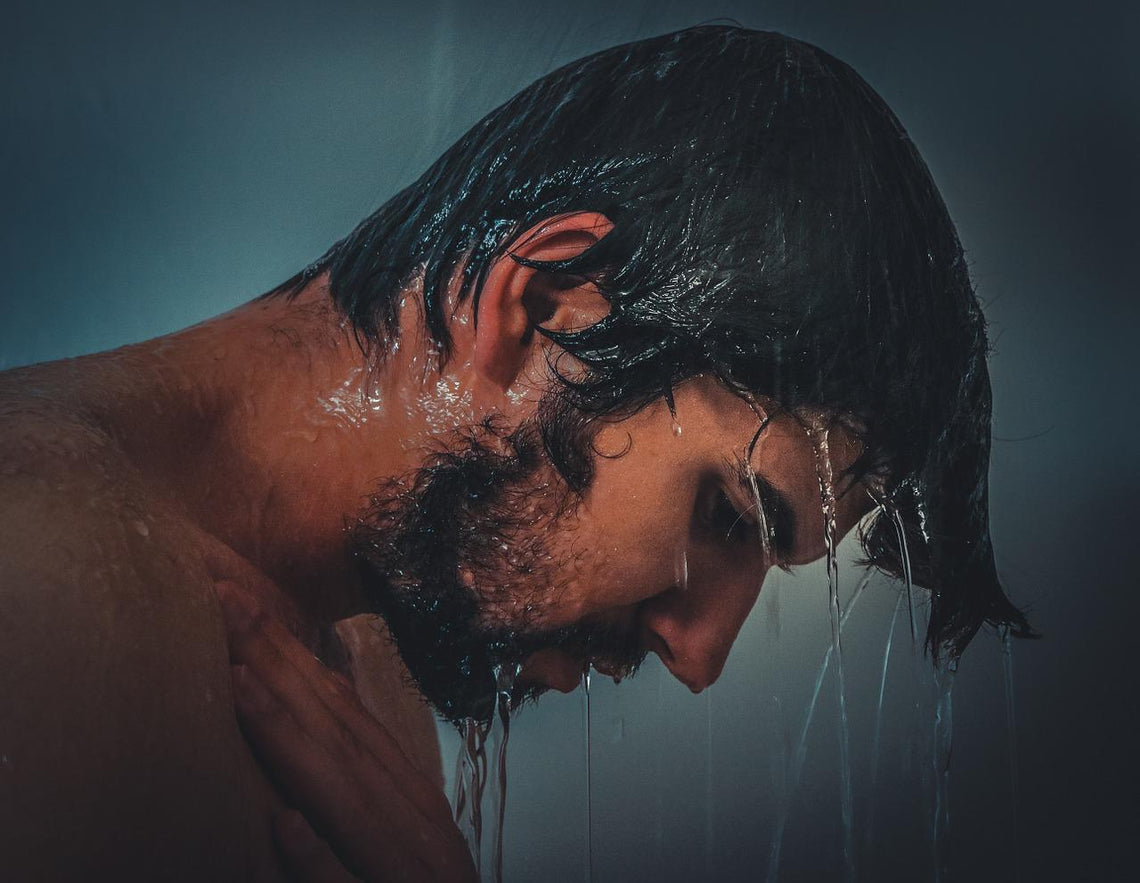 If you've been feeling lately that your skin asks for more care than usual, the sunny days may be the culprit. Sunlight tends to absorb the moisture from our skin, making it dry and flaky. Traditional soaps and shower gels usually can't address this issue and help your skin gain much-needed nourishing.
Fortunately, there are effective alternatives to harsh products. A hydrating body wash for men takes care of your skin without stripping away its natural oils or damaging its surface layers. It does more than removing the dirt from your skin and keeping a clean body — it eliminates body odor and leaves you feeling fresh and pampered. 
If you never thought about your daily cleanser twice, now may be the right time to start. A quality hydrating body wash for men has many benefits for all skin types, and we'll cover the main ones in this comprehensive article.
Perks of Moisturizing Body Wash for Men
Hydrating body wash moisturizes your skin and keeps it radiant, smooth, and evenly toned. If you have dry, oily, or constantly itchy and irritated skin, this is the ultimate solution to help you regain healthier skin.
The best men's body wash for dry skin revitalizes your skin and helps you:
Get Healthy Skin No Matter Your Skin Type: Dry Skin or Oily Skin
Does your skin feel excessively dry, or is it always oily and shiny? Your skin may become dehydrated from too long exposure to the hot weather or the cold, windy climate. Dry skin can also be a symptom of aging or an underlying skin condition such as eczema. 
To manage this dryness, you need to use products that add more moisture to your skin and help it rehydrate. The hydrating body wash does this job perfectly because it usually contains hydrophilic ingredients which coat your skin and seal moisture between your skin cells.
Quality hydrating body washes also have an entire ingredient list to combat oily skin problems caused by hormonal imbalance, excess secretion of sebum, or a high-fat diet. 
Unlike traditional bar soaps, which may deplete all the natural oil from your skin, the best body wash for men with dry skin have a rich lather that eliminates excess skin oil and maintains the right balance. As long as you use it regularly through your daily skin care routine, the best moisturizing body wash for men will ensure your skin stays soft and hydrated.
Try Our BODY WASH
Protect Sensitive Skin and Irritated Skin
Occasionally, you may experience itching and irritation on your skin due to allergic reactions from soaps, cosmetics, or exposure to harsh chemicals. Conditions such as body acne may also cause skin irritation, but so can dry skin. 
A hydrating body wash is a perfect remedy for irritation caused by dry skin. As top products have lower pH levels, they can calm sensitive itching skin and alleviate irritation. They also nourish damaged cells, which can also cause itchiness. 
Tiege Hanley has the best men's moisturizing body wash because it contains the essential oils your skin needs to regenerate and repair. It also has a mild, pH-balanced formula to ensure a satisfying experience for all skin types.
Avoid Harmful Chemicals that Deprive Your Skin of Moisture
Unlike traditional bar soaps that usually contain harsh chemicals and deprive the skin of moisture, hydrating body washes rely on natural, organic ingredients with refreshing scents. They protect your skin from harmful components and ensure it always stays healthy and handsome.
For example, Tiege Hanley's cleansing body wash for men contains natural and gentle ingredients such as:
Cannabis Sativa Seed Oil.

Plant-based, this oil is rich in antioxidants and offers extraordinary nutrition to sensitive and tired skin. 

Eucalyptus.

Famous for helping treat acne, eucalyptus is also highly effective in boosting circulation, reducing redness and inflammation, and keeping the skin soft. It also has a fresh scent.

Lavender Oil.

This oil has many outstanding properties and can help with acne, uneven skin tone, wrinkles, and hair damage.

Cucumber.

The plant in question relieves breakouts on the skin and has a soothing effect, especially on irritated skin.
Additionally, our hydrating body washes with masculine scents have fatty acids such as Linoleic acid, which cleanse without leaving your skin dry. Combined with other moisturizing ingredients like glycerin, these components work together to give you the most beautiful skin ever. Check out Tiege Hanley's hydrating body wash for men to learn about its other beneficial ingredients.
Start a Skin Care Routine
Add Quality Body Wash to Your Daily Routine
If you have dry or constantly itchy skin and want to improve its health and appearance, don't miss adding a quality hydrating body wash for men to your daily skin care routine. A quality cleanser can make all the difference in the world with its natural ingredients, pleasant scent, and soothing characteristics. 
Tiege Hanley has just the product you need.
Add our cleansing body wash for men
to your skin care routine, and you'll see results in days. For any additional questions about our products,
check out our FAQ page
 and contact us at any time.
---
// © Copyright 2023 Tiege Hanley