Subscription
Shipping Address
Order Date

This subscription's skin care system will get replaced.

${ address.name }




${ address.products }

${ displaySubscriptionName(address) }




${ displayProducts(address) }

${ displayAddress(address) }
${ formatDate(address.scheduleDate) }

${ address.name ? address.name : displaySubscriptionName(address)}
${ address.products }
${ displayProducts(address) }
Shipping Address
${ displayAddress(address) }
Delivery Date
${ formatDate(address.scheduleDate) }
This subscription's skin care system will get replaced.
Tiege Hanley Customer Service is Amazing
Learn how we achieved a very rare "Net Promoter Score" of 90+ with our customers.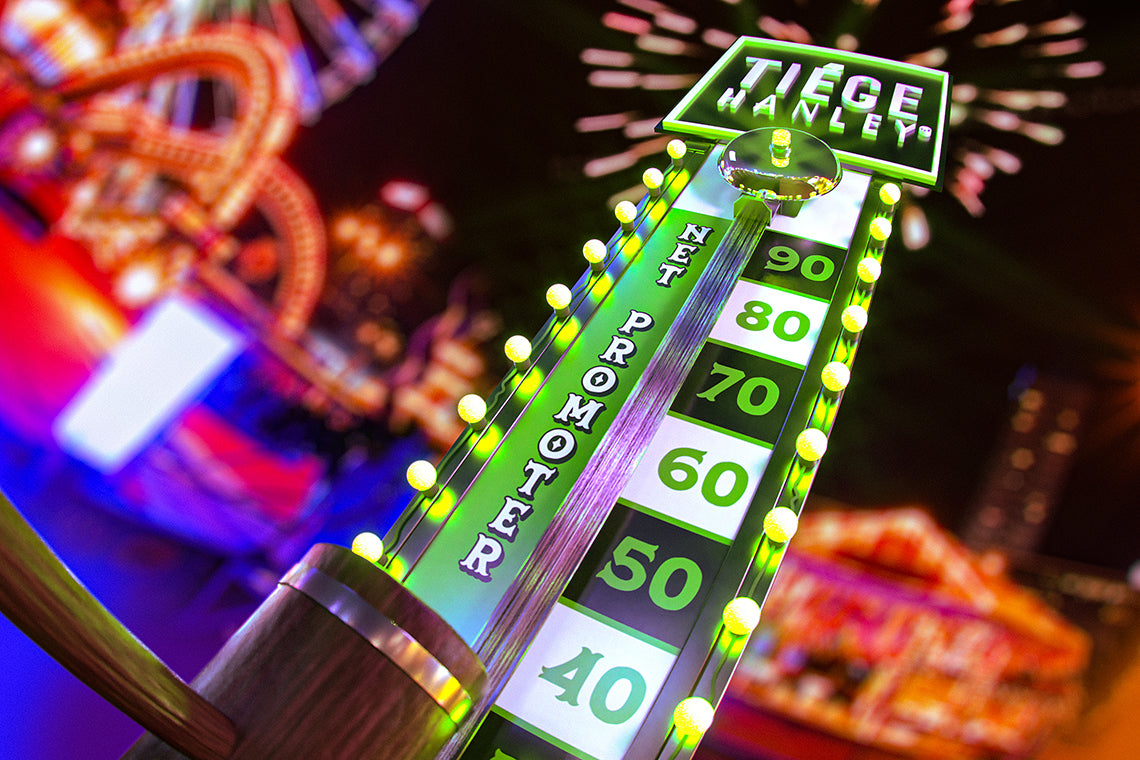 If you thought "helping men look and feel amazing" was merely a slogan, you haven't chatted with Tiege Hanley customer service. For some companies, never interacting with the customer service team is a good thing. Not here.
Day-to-day customer service inquiries like returns, exchanges, and editing subscription details aren't what earned us a net promoter score over 90, though. For context, the median score is about 44. But let's back up—What is a net promoter score?
The Net Promoter Score (NPS) is the world's leading metric for measuring customer loyalty. It's based on a simple question: "How likely is it that you would recommend this product or service to a friend or colleague?"
How's it measured?
We measure this question with reviews, as in a 1-star review or a 5-star review. The formula compares the combined low scores (1-3-star reviews) versus the best scores (5-star reviews only). A 4-star review counts towards the total number of reviews, but it does not increase your score. In fact, it does the opposite. Any review of 1-4 stars lowers the NPS. A 5-star review is the only thing that increases the NPS. So basically, it's 5 stars or bust.
NPS scores vary by industry, but generally speaking, 72 is a very good score, according to Survey Monkey. Anything above 80 is considered world class, according to Perceptive, a leading tech-based customer intelligence agency.
As of Friday, May 27, 2022, Tiege Hanley's score is just over 90. First Team, All World status!
But how? And why?
It sounds simple, or perhaps uncomplicated, but we just really love our customers and we're dedicated to ensuring they get this skin care routine thing right. Routines are unique to every individual. As much as we'd like to put you in a box (Level 1-3), it's not always that simple.
Some guys need a little more or a little less of something. Some guys need more time between shipments. If you've been a Tiege Guy for a while, you know we've been working tirelessly to make box and order customization as easy and as accessible as possible.
If you have an issue, we encourage you to come to us so we can solve it together. Guys don't fail skin care, skin care companies fail guys. It's our job to make it work for you, and we approach every single day with that mentality.
On the eve of our sixth birthday, we're happy to say we've been successful. We've received and resolved hundreds of thousands of customer inquiries (tickets, as we call them) over the last 4+ years. The crazy thing is, we feel like we have a lot more potential! An NPS of 90 is just the start.
We're here for you
If you've never tried Tiege Hanley products or you've been on the fence, we hope maybe this bit of information helps. To a certain extent, we're tooting our own horn here. But to a larger extent, we're just taking pride in knowing we're accomplishing the thing we set out to do: Help men look and feel amazing.
Hope to hear from you soon!
Start a Skin Care Routine
---
// © Copyright 2023 Tiege Hanley