Subscription
Shipping Address
Order Date

This subscription's skin care system will get replaced.

${ address.name }




${ address.products }

${ displaySubscriptionName(address) }




${ displayProducts(address) }

${ displayAddress(address) }
${ formatDate(address.scheduleDate) }

${ address.name ? address.name : displaySubscriptionName(address)}
${ address.products }
${ displayProducts(address) }
Shipping Address
${ displayAddress(address) }
Delivery Date
${ formatDate(address.scheduleDate) }
This subscription's skin care system will get replaced.
What Are the Best Ingredients for Treating Men's Oily Skin?
Are you hoping to start a new skin care routine for your oily skin? Before buying new products, check out this guide to help you learn which ingredients to seek out, which ones to avoid and how to use your new products effectively.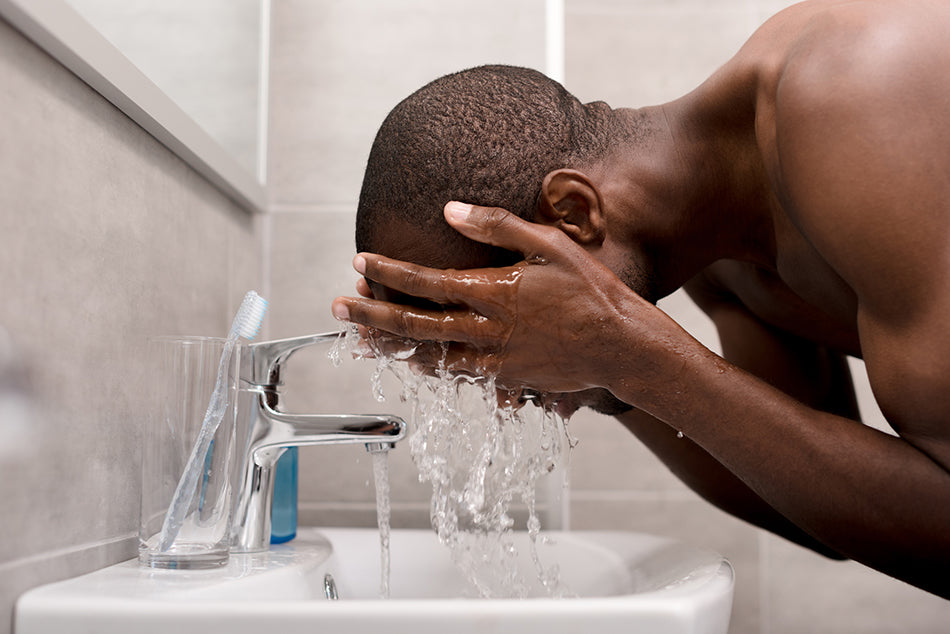 In decades past, excellent skin care was thought of as a feminine task reserved for teenage girls and young women. After all, men were expected to be rugged, so why did it matter? Times are changing though, and people are finally realizing that it is acceptable—and important—for men to take care of their skin as well. If your skin tends to create more oil than it should, you may have a hard time deciding where to start when it comes to finding the right products. When choosing the best products for oily skin, seek out these skin-enhancing ingredients.
Salicylic Acid
Men who have oily skin tend to see more acne breakouts than those who have combination skin. Products that include Salicylic Acid help to break down the excess oil in the pores without causing dryness. Look for cleaning products, such as cleansers, toners or moisturizers that are about 2 percent Salicylic Acid. This ingredient, which also penetrates deep enough inside the pores to exfoliate dead skin cells and has anti-inflammatory and antibacterial properties, helps fight blackheads and whiteheads as well as rough or dark spots. Keep in mind that you should avoid this product if you are allergic to aspirin or other products that include salicylate.
Hyaluronic Acid
Hyaluronic Acid is a humectant, which means it holds water so that it's available to your skin. Humectants are the perfect products for adding moisture to your skin, which is important for properly hydrated and healthy skin, without adding more oil, which can cause further breakouts. Hyaluronic Acid holds up to 1,000 times its weight in water, but does so without resulting in a formula that feels too heavy on your skin. Although Hyaluronic Acid is better at dealing with a lack of water in the environment, humectants generally can pull water from your skin and dry you out if there isn't enough water in the atmosphere. For this reason, Hyaluronic Acid may not be the best choice for men who live in a very dry environment.
Try Men's Skin Care
Dimethicone
Oil-free moisturizers are the best choice for oily skin, and these moisturizers often skip the petrolatum, petroleum or mineral oils in favor of Dimethicone. Dimethicone has some of the same properties as oil-based ingredients, so it leaves your skin feeling healthy and moisturized without being greasy or looking overly shiny. In addition to moisturizers, choose sunscreens that use Dimethicone, which typically means nothing over SPF30. Anything higher usually has high concentrations of greasy sun blockers and causes shinier skin.
Oil Absorbers
Seek out products that specifically describe themselves as oil absorbers. These ingredients basically see the sebum in your face as food, so they'll eat it up and remove the shiny look and greasy feeling. Their oil-absorbing properties also mean fewer breakouts. Search for products that include the five following oil-absorbing ingredients:
Bentonite clay
Kaolin clay
Magnesium aluminum silicate
Silica
Sulphur
Glycolic Acid
Glycolic Acid is especially beneficial for men who are prone to breakouts. The acid removes the extra oil from the skin so that it can't clog pores and cause the buildup that often results in acne. Glycolic Acid aids in exfoliating the top layer of skin, which is the most important part of creating smooth, acne-free skin. When searching for products containing Glycolic Acid, avoid those that also include ethanol, isopropyl alcohol or SD alcohol 40. These drying ingredients pull water from the skin, which can make dead skin cells remain on the face and clog the pores.
Benzoyl Peroxide
Benzoyl peroxide bonds two unstable oxygen atoms, which creates a peeling action that can prevent breakouts. You may have used peroxide to tend to scrapes and cuts as a kid, and it works much the same as a facial product. The peroxide fights the bacteria which cause acne, without the bacteria becoming resistant to the product. Keep in mind that peroxide can be drying and generates free radicals, so it is important only to use it on areas where acne appears. After using it on acne, use a serum rich in antioxidants in the same area. The combination of products is effective for drying up acne without causing the rest of your skin to become too dry.
Niacinamide
Niacinamide, which may also be listed on your products as Vitamin B3, absorbs excess sebum from the skin. In addition, Niacinamide stimulates your body's natural collagen production, which improves the elasticity of your skin and helps to create a more youthful appearance. Finally, Vitamin B3 strengthens your skin's top layer, which helps it to renew itself faster, reducing large pores and hyperpigmentation related to sun damage on the skin. Products that contain Niacinamide have a lightweight feel that leaves you feeling comfortable and your skin feeling healthier.
Retinol
A derivative of Vitamin A, retinol is another ingredient that builds collagen, which firms skin and creates tighter pores that do not create or emit as much oil. This leaves your skin feeling healthier and keeps it from looking too shiny. Retinol is also beneficial for targeting hyperpigmentation and fine lines to fight the appearance of aging. Search for products that contain about 1 percent pure Retinol and be sure to use your chosen product regularly for the best results.
Take the skin care quiz
The Best Way To Use Your Products
People get busy—it's easy to let your skin care routine fall by the wayside when you assume other things are more important. However, lack of skin care not only means you'll look less together, it also means you won't feel as healthy as you could, either. If you do nothing else for your skin each day, cleanse it before you go to bed. Use warm water and a dime-sized amount of your face wash. Lather and wash for at least 30 seconds, moving in a circular motion and avoiding rubbing too hard. Rinse with cool water and pat your face dry.
Of course, if you can make the time (and you should), adding moisturizer to your routine doesn't hurt. Despite seeming counterproductive, oil-free moisturizer is also important for restoring hydration. Remember, hydration and sebum are not the same thing!
While it is important to wash and moisturize your face, there can be too much of a good thing. Performing your skin care routine with consistency is the best way to ensure long-term, healthy skin.  Overdoing it or doing it only intermittently can stress out your skin and cause it to create more oil as a defense mechanism.
Start on the Path to Clearer Skin
Taking care of your skin doesn't need to be a time-consuming process. Just five minutes of your time in the morning and evening can make a big difference between having unsightly skin and feeling like a million bucks every time you walk out the door. Whether you are simply interested in an oil-reducing skin care routine or you need something that specifically caters to acne-prone skin, Tiege Hanley offers a wide variety of products to meet your needs. Check out our specially curated skin care systems to help you get started on the path to a happier, healthier face. You can also contact us at info@tiege.com if you have any questions or need help deciding which products will work best for you.
---
// © Copyright 2023 Tiege Hanley