Subscription
Shipping Address
Order Date

This subscription's skin care system will get replaced.

${ address.name }




${ address.products }

${ displaySubscriptionName(address) }




${ displayProducts(address) }

${ displayAddress(address) }
${ formatDate(address.scheduleDate) }

${ address.name ? address.name : displaySubscriptionName(address)}
${ address.products }
${ displayProducts(address) }
Shipping Address
${ displayAddress(address) }
Delivery Date
${ formatDate(address.scheduleDate) }
This subscription's skin care system will get replaced.
Why Men Need to Use the Best Lip Balm
A high-quality lip balm should keep your lips hydrated, fight inflammation, and contain sunscreen to provide protection from the sun, like Tiege Hanley's LIP.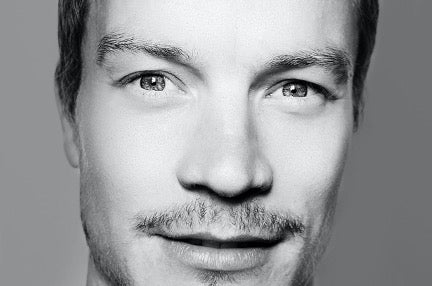 Take a moment and think of everything you like to do with your lips. 
Doesn't it make sense to keep them in good condition? 
Tiege Hanley agrees. Great quality skin care products for men like LIP keep your lips hydrated, fight inflammation, and contain sunscreen to provide protection from the sun.
Why Do My Lips Get Chapped in Winter?
The cold and harsh temperature extremes of winter (whether staying in the cold or moving between warm and cold areas) affect men's skin in general. These extremes can cause moisture to dry out, as well as increase general inflammation. 
Lips are quite sensitive and extra prone to environmental stresses like cold wind and dry air. When you live in a place that's both cold and sunny, it can be a double-whammy that really dries out your face and creates flaky, cracked skin on your lips. It can even become painful if it gets to the point that your lips are so dry that they start to bleed. So it makes sense when the temperature drops outside to look for a lip balm that soothes inflammation as well as protects against further damage — like LIP. 
Does All Lip Balm Have Sunscreen in it?
All lip balm does not contain sunscreen. 
Tiege Hanley makes uncomplicated skin care products for men so they can have healthy, handsome skin. But they also believe it's important for their products to protect men's health. That's why they partner with The Skin Cancer Foundation to spread awareness of growing rates of skin cancer in men, and the importance of using SPF to provide protection from the sun.
Sun exposure can dry skin out and make it look older. But it can also be potentially dangerous and increase the risk of skin cancer.
LIP has SPF 30, a high level sunscreen, to protect the health of your lips and protect them from potential sun damage. (You can also use it together with Tiege Hanley AM, a daily moisturizer that has SPF 20 sunscreen to protect your facial skin, and the Tiege Hanley SUN STICK, which is SPF 30 to provide more targeted coverage and sun protection).
What is the Difference Between Chemical and Physical Sunscreen?
Tiege Hanley LIP is formulated with Zinc Oxide as its sunscreen. Zinc Oxide is the most natural sunscreen ingredient used in products. It works by creating a physical barrier between the sun and your skin. Zinc Oxide is reef safe and eco-friendly, and it has the potential to help heal skin irritation and reduce inflammation.  
The other kind of sunscreen is chemical. These ingredients are a lot more problematic. According to the Environmental Working Group, in 2019, when the Food and Drug Administration proposed its most recent updates to sunscreen regulations, it found that only Zinc Oxide and Titanium Oxide could be classified as "safe and effective." Chemical sunscreens are potentially toxic, can be endocrine disruptors, and can accumulate at alarming levels in blood. Unlike zinc, they can damage coral reefs and the environment as well.
You're better off sticking to Zinc! It can even have a nice, soothing feeling on chapped lips. Tiege Hanley formulates all their products with the purpose of making men's skin feel and look better, and keep their long-term health in good shape, too.
Try a Skin Care Routine
What are Other Factors in Choosing a Lip Balm?
The effectiveness and the safety of ingredients are probably the two biggest factors in settling on a lip balm. LIP is made with safe, natural, uncomplicated ingredients like:
Rice Bran Wax, to help moisturize dry lips
Almond Oil, which helps increase hydration
Moringa Oleifera Seed Oil, which has antioxidant properties and fights inflammation
Jojoba Seed Oil, another natural moisturizer that nourishes skin and is easily absorbed
The other main factor when men choose a lip balm is that they should like using it. LIP comes in four great natural scents:
Like all the other ingredients Tiege Hanley uses, their fragrances are simple and natural. The scents also have benefits for the skin: peppermint oil is cleansing and antibacterial, for example, and citrus is antimicrobial and keeps skin elastic by boosting collagen production. So whichever LIP scent you choose, you can rest assured it's doing double duty!
What's so Bad About Lip Service?
Men's lips do a lot for them. Help them out and take care of them! Tiege Hanley's LIP balm product is smooth, fights inflammation, and protects your lips against dryness, with the extra cancer-protective benefits of SPF 30. 
---
// © Copyright 2023 Tiege Hanley