Subscription
Shipping Address
Order Date

This subscription's skin care system will get replaced.

${ address.name }




${ address.products }

${ displaySubscriptionName(address) }




${ displayProducts(address) }

${ displayAddress(address) }
${ formatDate(address.scheduleDate) }

${ address.name ? address.name : displaySubscriptionName(address)}
${ address.products }
${ displayProducts(address) }
Shipping Address
${ displayAddress(address) }
Delivery Date
${ formatDate(address.scheduleDate) }
This subscription's skin care system will get replaced.
5 Best Places to Meet Girls
Not sure where to meet girls? Good news, they're everywhere! Here are the best places to meet girls and spark some romance.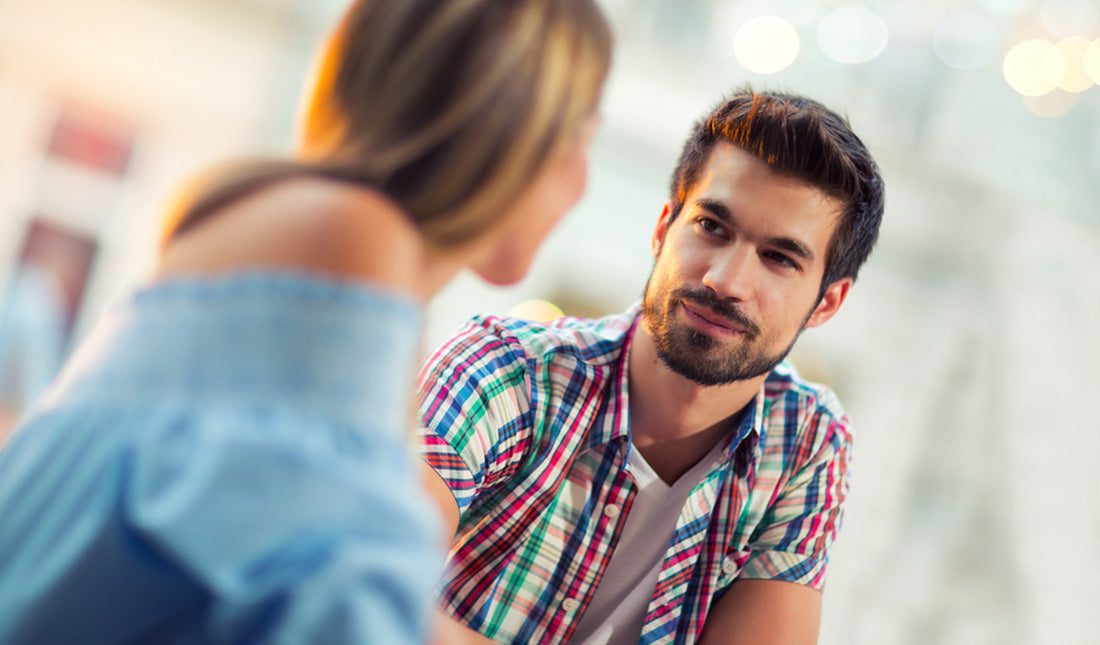 If romantic movies are anything to go by, you would think that meeting girls would be easy. Just wait a little while and sure enough, the girl of your dreams will eventually fall right into your lap.
Unfortunately, real life isn't a movie. If you want to meet a woman, fall in love and get your happily ever after, then you need to put yourself out there again and again.
Not sure where to meet girls? Lucky for you, we've got a few ideas.
But first, here are a few things you should know about the best places to meet girls:
The best places to meet women are low-stress environments such as co-ed sports and art festivals
Spend time having a conversation with them before making any hard moves on them
If you still don't know where to meet girls, there's always online dating
Ready to put yourself out there? If you don't know where to meet girls, the following places are a great place to start.
TRY MEN'S SKIN CARE
1. Get Involved in the Arts
Artsy girls are awesome. Sure, they might get a bad rep for being dark and brooding. But many of them are quirky, creative and downright fun to be around.
Best of all, artsy girls are fairly easy to meet. All you need to do is attend music festivals, go to concerts, visit art galleries or get involved in your local theatre.
2. Join a Co-Ed Sports Team
Signing up to be part of a co-ed sports team is one of the best ways to meet girls because you're almost guaranteed to see her again. Both of you will come back each week (or, however often your team meets up) which gives you the chance to talk casually before you ask her out.
Not to mention that you'll get tons of healthy exercise, which naturally boosts endorphins and makes people happy. It's not rocket science: If she's in a good mood, she'll be more likely to say yes if/when you ask her out on a date.
3. Go to the Dog Park
To find the girl of your dreams, you may want to focus less on where to meet girls and more on who you bring with you to meet them. We're talking about none other than your dog.
Multiple studies have suggested that dogs can improve your social life and might even help you find "the one." In a 2015 study published in the journal Anthrozoös, 35 percent of women surveyed reported feeling more attracted to someone just because they owned a pet (see claim: "35% percent of women and 26% of men said they had been more attracted to someone because they owned a pet.")
If you have a dog, take it to the dog park and use it as an easy conversation starter (we promise the dog won't mind). Don't have a dog? Borrow your friend's dog for an hour or two and take advantage of his impressive wingman skills.
Take the skin care quiz
4. Try Online Dating
If you're a busy professional, you may not have much time for dating. In that case, there's always online dating.
Online dating sites such as Tinder, Match and OkCupid have exploded in popularity in the last five years or so, and for good reason. They make finding a partner ridiculously easy, so long as you know how to play the game.
When it comes to online dating, first impressions are everything.  Make sure that you prep your skin in advance and know how to take a good selfie—bonus points if your pet is in the picture (see above).
5. Take an Improv Class
Taking an improv class is a great place to meet women for two big reasons. First, it improves your improvisational skills, which is a useful skill when chatting with women.
More importantly, humor is a desirable trait that many women find attractive in a man. Several studies have shown that the more you make a woman laugh, the more likely she'll agree to go on a date with you.
This was shown in a 2015 study published in Evolutionary Psychology, in which scientists explored two possible links: One between humor and intelligence, and the other between humor and attraction.
While researchers didn't find a link between humor and intelligence, their results did suggest that women were more likely to be interested in dating a man who made her laugh (see claim: "…the more attempts at humor a male made and the more of those attempts a female laughed at, the more interested in dating the female was.")
Final Words of Advice
Knowing where to meet girls is half the battle. You also need to have the confidence to strike up a conversation and be your charming self.
To boost your confidence, start improving yourself right now. Start a new fitness regimen, get on a skin care routine and constantly try new things to be more interesting. With so much confidence, you won't need cheesy pickup lines to break the ice and get the girl.
Actual Tiege Hanley customer testimonial:

"Over a 3 year period, I probably spent over two grand in skin care and still had acne. I decided to reach out and request to be a part of the

 

Tiege Hanley Acne trial

 

and I have been blown away. After two weeks, my skin was clear. It's not the acne cream alone that cleared it up, but how all of the products work together as a whole." Kyle B., NJ.
GOT ACNE?

References
"Can Your Pet Boost Your Sex Appeal?" ScienceDaily, Accessed 1 Oct. 2019.
Sexual Selection and Humor in Courtship: A Case for Warmth and Extroversion - Jeffrey A. Hall, 2015. Accessed 1 Oct. 2019.
---
// © Copyright 2023 Tiege Hanley