Subscription
Shipping Address
Order Date

This subscription's skin care system will get replaced.

${ address.name }




${ address.products }

${ displaySubscriptionName(address) }




${ displayProducts(address) }

${ displayAddress(address) }
${ formatDate(address.scheduleDate) }

${ address.name ? address.name : displaySubscriptionName(address)}
${ address.products }
${ displayProducts(address) }
Shipping Address
${ displayAddress(address) }
Delivery Date
${ formatDate(address.scheduleDate) }
This subscription's skin care system will get replaced.
5 First Date Ideas to Impress Women
Looking for an opportunity to impress your girl? Discover five first date ideas that will impress her and land you a second rendezvous.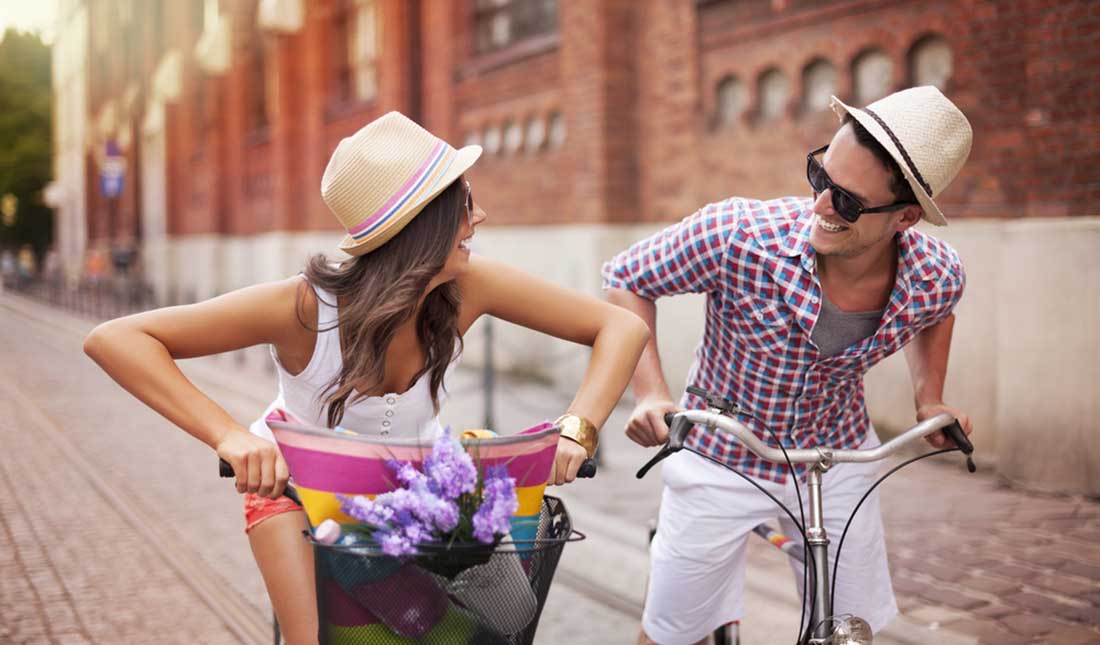 Every long-lasting relationship has to start somewhere and, usually, that somewhere involves a great first date. But where do you take a girl these days? What first date ideas will impress her the most?
Though it shouldn't need to be said, we'll go ahead and say it anyway—not all women are impressed by the same things. One girl may enjoy riding bikes and getting a little sweaty, while another just isn't a fan.
That being said, some first date activities are better than others. If you're looking for an opportunity to impress your date, we've got a few first date ideas that are worth trying.
Before we dive in, here are a few things to think about when planning a first date:
Choose a first date idea that will give you plenty of opportunities to get to know each other
Learning a new skill together gives you a shared experience that the two of you can bond over
Working out and taking care of your skin leading up to the date can boost your confidence and make you more attractive
Want to impress your date and keep her coming back for more? Here are five first date ideas that will boost your chances of a second encounter.
1. Take an Intro-Level Class Together
If you go on a lot of first dates, you probably have a go-to activity that you prefer. Maybe it's mini golf, which is ideal for talking in between putts. Or maybe, you just grab coffee and see where it goes from there.
TRY MEN'S SKIN CARE
Why not switch things up a little? Ask your date if she's game for taking a pottery class or an archery lesson with you—something that neither of you has experience in doing.
Not only will you learn something new and have a blast together, you'll have plenty of opportunities to show off. For instance, that archery class we mentioned provides the perfect excuse to show off your chest muscles with a tight workout shirt.
2. Check Out the Saturday Market
Farmers markets are a great setting for a first date. Everyone is happy, the sun is shining and you both get the chance to sample delicious foods. It's also easy to extend the date or cut it short, depending on how the two of you feel.
If you're familiar with your farmers market and want to impress your date, you can chat up some of the people behind the stands and talk about their wares. Just remember to include her in your conversations and use it as an opportunity to find out more about her. After all, that's sort of why you're there, no?
3. Volunteer Together
While some people may argue that volunteering together is better for a third date, it also depends on the couple in question. Do you and your date enjoy volunteering? Do you share a passion? If so, then volunteering together at your local animal shelter or soup kitchen is a great way to share your values.
Plus, volunteering can show off your altruistic side, which plenty of research has shown is super attractive to women. According to a 2013 study published in BMC Evolutionary Biology, men who perform altruistic acts are considered more attractive as potential long-term partners (see claim: "Reports of helping behaviour were associated with a significant increase in the attractiveness of both men and women as potential long-term sexual partners.")
4. Play Games at the Arcade
As far as first date ideas go, arcade dates are definitely one of the best. It's a great way to see if your date is competitive—and, more importantly, whether she's a sore loser or not.
She doesn't need to be into video games to have a blast, either. You can challenge each other to a dance-off on the dance arcade game or go head-to-head in a fierce game of air hockey.
No matter how confident you're feeling on the date, just don't try to win her a stuffed animal from the claw machine. The odds will always be stacked against you.
TAKE THE SKIN CARE QUIZ
5. Grab Coffee and Stroll Through a Park
Sometimes, it's the simple dates that can be the most fun and meaningful. Grabbing coffee and walking through a park with your date may not be a particularly creative first date idea, but it is an easy and affordable way to get to know each other.
Not to mention that parks are incredibly relaxing and can help soothe your first date jitters. In fact, a 2019 study published in Frontiers in Psychology found that just a 20- to 30-minute stroll through nature could significantly lower stress hormone levels (see claim: "The efficiency of a nature pill per time expended was greatest between 20 and 30 min, after which benefits continued to accrue, but at a reduced rate.")
Final Tips
Already feeling nervous at the thought of going on a first date? Don't sweat it. Well, on second thought, maybe you should sweat it. Exercise is a great stress-reliever, after all.
Working out regularly—along with getting on a regular skin care routine—can boost your confidence tenfold and make you more attractive to your date. Once she sees how confident you are, she'll already be itching to go on date number two.
Moore, David et al. "Selflessness is sexy: reported helping behaviour increases desirability of men and women as long-term sexual partners." BMC evolutionary biology vol. 13 182.
Hunter, MaryCarol R., et al. "Urban Nature Experiences Reduce Stress in the Context of Daily Life Based on Salivary Biomarkers." Frontiers in Psychology, vol. 10, 2019, p. 722.
---