Subscription
Shipping Address
Order Date

This subscription's skin care system will get replaced.

${ address.name }




${ address.products }

${ displaySubscriptionName(address) }




${ displayProducts(address) }

${ displayAddress(address) }
${ formatDate(address.scheduleDate) }

${ address.name ? address.name : displaySubscriptionName(address)}
${ address.products }
${ displayProducts(address) }
Shipping Address
${ displayAddress(address) }
Delivery Date
${ formatDate(address.scheduleDate) }
This subscription's skin care system will get replaced.
8 Grooming Tips for Men
Check out our best grooming tips for men. From skin care and beard care to basic body hair grooming, we dish out expert advice for guys.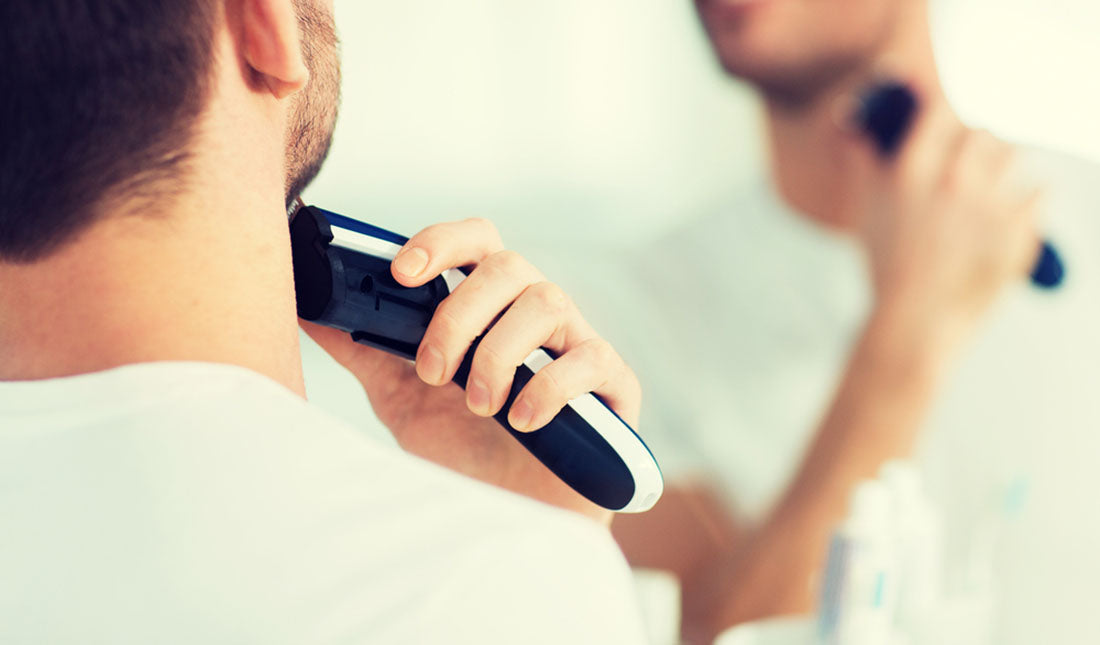 When was the last time you invested in shave products?
Got a new haircut?
Tamed your wild body hair?
If your answer is "never" or it's been so long that you don't remember, then you've come to the right place.
We've got all the best grooming tips for men that will keep you feeling fresh and looking good.
Here are three things you should know about men's grooming:
Stick to a skin care routine with few steps. You're more likely to follow it on a daily basis.
If shave irritation is a problem for you, invest in a traditional safety razor.
Oral health is important! Brush your teeth twice a day and floss at lunchtime.
Want to level up your grooming routine?
 Here are the grooming tips for men every guy needs to fine-tune his look.
1. Keep Your Skin Care Routine Simple
Guys don't need to follow a 12-step routine to get clear skin.
If your daily skin care routine is overly-complicated, you're less likely to follow it.
And what good is a 12-step routine if you're not actually doing it in the first place?
To get glowing skin, stick to a simple skin care routine.
Start with the basics (facial cleanser, moisturizer and a face scrub) and add more products as you see fit.
2. Show Your Beard Some Love
You can't just let a beard grow and expect it to look good.
If you want to get the perfect beard, you need to take good care of your scruff and the skin underneath it.
Stock your arsenal with the right beard care products and practice good beard hygiene.
And for the love of beards, trim your neckline.
No one likes a neckbeard.
3. Invest in a Safety Razor
Prefer a clean-shaven look?
Ditch the multi-blade razors and invest in an old-fashioned safety razor.
Not only will it save you a lot of money (the razor itself lasts a long time), it will give you a smoother, pain-free shave.
If you struggle with razor bumps and other forms of shave-related irritation, a safety razor could very well be a game-changer for you.
4. Go Easy on the Cologne
Smelling like an eighth grade locker room isn't sexy.
If you want to apply cologne, keep in mind that a little goes a long way.
You don't need to walk through a cologne mist and douse yourself in the stuff.
The best way to apply cologne is to target your pulse points.
A tiny dab on the wrist or the neck is all you need. 
TRY MEN'S SKIN CARE
5. Use Sun Protection
If you don't take sun protection seriously, you should be.
According to the Skin Cancer Foundation, men are more than half as likely to die from melanoma—the deadliest form of skin cancer—than women of the same age.
To protect your handsome mug from UV rays, apply a daily moisturizer with SPF before you go outside.
By using SPF products, you can reduce your risk of skin cancer while staving off signs of aging.
6. Get a Classic Haircut
Tired of chasing men's hair trends?
Choose a classic 'do such as a side-part, a slick back or a French crop.
These haircuts will never go out of style and flatter most face shapes and hair types.
Can't see your barber for a cut?
Give yourself a classic buzzcut and embrace a low-maintenance look.
7. Don't Neglect Your Oral Health
Brush and floss your teeth, fellas.
We can't stress this enough.
It's not simply a matter of turning off your date with bad breath.
Poor oral health has been linked to several negative health outcomes, including cancer, heart disease and diabetes.
According to a 2016 study from the University of Southampton, poor dental hygiene has also been linked to cognitive decline and Alzheimer's (see claim: "The presence of gum disease at baseline was associated with a six-fold increase in the rate of cognitive decline in participants over the six-month follow-up period of the study.")
Brush twice daily and floss at lunch.
Don't forget to see your dentist twice a year for regular checkups and cleaning.
TAKE THE SKIN CARE QUIZ
8. Learn to Manscape
Depending on the region in question, male body grooming can be highly subjective.
Armpit hair is one example of this.
Some guys prefer to shave their armpit hair while others prefer to leave it be.
That being said, there are some areas of the body that you really should manscape.
These include—but are not limited to— your nose hair, ear hair and your backside.
Take the time to learn how to manscape before you attempt to shave your man parts or wax your chest.
Knowing which hair removal method to use for different parts will help you avoid a lot of pain (and manly tears).
Men's Grooming Made Simple
Men's grooming doesn't need to be complicated.
You've probably been doing it in some form or fashion for years without really thinking about it.
With these tips, you're one step closer to being a healthy, dapper-looking guy who looks and feels confident.

References
Skin Cancer Foundation
Ide, Mark, et al. "Periodontitis and Cognitive Decline in Alzheimer's Disease." PLOS ONE, vol. 11, no. 3, Public Library of Science, Mar. 2016, p. e0151081.
---
// © Copyright 2023 Tiege Hanley