Subscription
Shipping Address
Order Date

This subscription's skin care system will get replaced.

${ address.name }




${ address.products }

${ displaySubscriptionName(address) }




${ displayProducts(address) }

${ displayAddress(address) }
${ formatDate(address.scheduleDate) }

${ address.name ? address.name : displaySubscriptionName(address)}
${ address.products }
${ displayProducts(address) }
Shipping Address
${ displayAddress(address) }
Delivery Date
${ formatDate(address.scheduleDate) }
This subscription's skin care system will get replaced.
Best Skin Care Products for Men (March 2020)
Have you ever wondered about the best skin care products for men, but haven't known where to turn? Every gent wants to look his best, but not all of us come into this world knowing how to how to accomplish that. Unlike women, who are taught from the younger years how to care for skin or maximize "beauty sleep," men are often left to struggle through matters of appearance as best they can.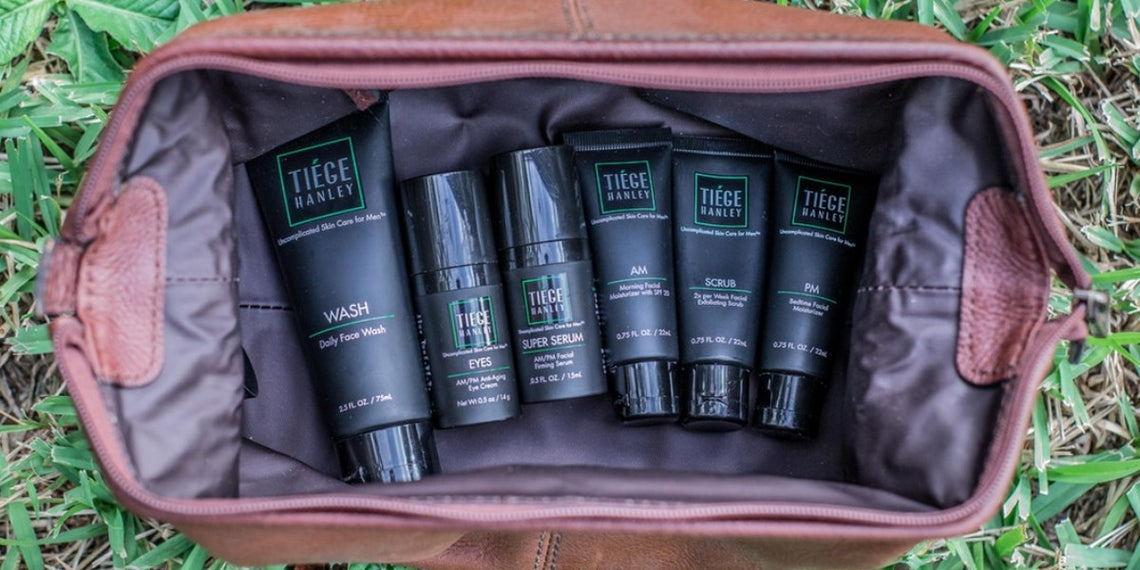 Have you ever wondered about which products are the best skin care products for men, but didn't know where to turn?
Every gent wants to look his best, but not all of us come into this world knowing how.
Unlike women, who are taught from the younger years how to care for skin or maximize "beauty sleep," men are often left to struggle through matters of appearance as best they can. 
But let us just say, "handsome sleep" matters too! And so does skin care.
Rough patches of dry skin, pools of oil, dark circles under the eyes and acne are all treatable problems,
if only you know how. Luckily, the right men's skin care tips can help you minimize these issues and maximize a fresh, clear, manly complexion.
Whether you're looking for more of a glow, hoping to reduce fine lines and wrinkles or combat that persistent redness, we're here to help with a men's skin care line that won't break the bank.
Before you choose your products though, it pays to understand exactly what you need when it comes to men's skin care.
Want to look amazing? Well, we've been helping men look amazing for years, and would love to help you next.
It starts with just a smidge of education, so away we go.
Men's Skin Care Products
The best men's skin care products are the ones that actually work.
Before you start etching our Medal for Brilliance, let's think for a moment about what that means.
Skin is a delicate organ.
It's the biggest in the body, responsible for taking in moisture and oxygen and keeping out toxins and chemicals.
That's a lot of hard work, and it takes a toll on those delicate layers.
Men's skin care products have to respect that work, keeping pores clear while locking in moisture, removing dead skin buildup while preserving natural oils and nutrients.
Tough gig, right? 
That's why you need a skin care line that fights the skin-compromising effects of time, pollutants and buildup, and brings out your natural radiance.
GOT WRINKLES?
Skin Care for Face
But what exactly is the best approach to skin care for your face?
Or even just to balancing an already healthy complexion? To increasing brightness and reducing redness? 
We'll tell you our secret: Successful male skin care is no more than recognizing the problems that affect your skin and combating them with the right products and nutrients.
One of the most common complaints men have, for instance, is what we'll call the Raccoon Effect.
You might also call it the "I Have a Presentation for the CEO in the Morning and I'm Only Halfway Done and Why Does the 3-Year-Old Have to Choose Tonight to Get the Chicken Pox??? effect."
Or the "My Professor Is Waiting for This Paper and Has Already Given Me Three Extensions and It's My Girlfriend's Birthday But I Don't Have a Present Why Me, World, Why Me??" effect.
Yes, those are real things. Any scientist will confirm this, we assume.
That's where you need a product made specifically to combat dark circles, such as our AM/PM Eye Cream.
With a combination of caffeine to increase circulation, as well as Acetyl Hexapeptide-8 to reduce the appearance of wrinkles by limiting muscle contractions, it gives dudes the superhero-like ability to beat dark circles and puffiness.
Go neuroscience, right?
Any skin care line should give you the same tailored results, enabling you to address your individual skin foibles with comfort and ease.
Skin Care for Black Men
Skin care for black men is often geared toward preventing oiliness. Like anyone else, black men may experience dry or combination (oily and dry) skin, but the majority who express frustration do so about oil buildup.
Therefore, you need a solution for men's skin care for oily skin, such as a balancing daily face scrub and light moisturizers that lock in hydration without adding to greasiness.
Our Facial Exfoliating Scrub is the perfect antidote to skin buildup that makes shaving difficult and razor burn more likely.
It contains Menthyl Lactate, a natural coolant and anti-itch agent, as well as Allantoin, a hydrating an anti-irritant and moisturizer.
It prevents dead skin cells and debris from adhering to oily skin and clogging pores or creating itchiness.
When it comes to men's oily skin care, there's no better product.
Skin Care for Asian Men
Skin care for Asian men has its own challenges. Asian skin varies wildly, given the huge range of climates, from freezing cold (looking at you, Mongolia) to steamy hot (Cambodia, we have our eye on your as well).
Climate also tends to swing wildly from season to season. As such, many Asian men have combination skin, dry in some places and oily in others.
That's why Asian men's skin care should be tailored for dry or oily skin, depending on where you live. 
The best men's skin care brands address this through balanced products that hydrate scaly dryness while keeping oily patches clear and grease-free.
Think our Morning Facial Moisturizer with SPF 20, which will prevent flaky sunburn, or our AM/PM Facial Firming Serum, which will tighten pores and reduce the lunar effect of oil on large pores—certainly no one's favorite.
Take the skin care quiz
Skin Care for Hispanic Men
Skin care for Hispanic men is also slightly different. One of the biggest needs in Hispanic skin care is to address acne and scarring.
Medium-toned Hispanic skin often pigments heavily in areas of irritation or skin breakage, which means acne often leaves spots behind. 
In this case, the best skin care for men helps to fight roughness, irritation, pore-clogging and the painful pimples that can lead to scarring, pitting and darkening later.
Our Bedtime Facial Moisturizer helps soothe the irritations of the day, locking in moisture and enhancing the body's natural healing processes.
That way, you wake up with reduced irritation and less chance of darkening and spotting.
Moreover, our Facial Exfoliating Scrub will wash away buildup, helping to balance skin and reduce the chances of acne in the first place.
Top men's skin care products such as these, address oily trouble areas in the "T Zone"—forehead, nose, chin and the apples of your cheeks—while keeping the drier areas on your cheeks and under the eyes moisturized. 
Too often, skin care products strip those areas to the figurative bone, fighting oil but leaving scaliness behind in naturally non-oily areas. Or, as we often see with other men's scrubs or washes, they remove all of your body's natural oils.
When this happens, your skin responds by desperately producing more oil to keep itself hydrated. A harsh exfoliating scrub, therefore, often causes more oiliness and acne, rather than less. 
Thanks, but no thanks.
Skin Care Products to Enhance Your Handsome
Here at Tiege Hanley, we've poured our hearts and souls into products that fight these problems, while still ensuring a strong focus on value.
Rather than sending you all over to find the right products, we focus on efficacy and convenience.
We skip inflated rates through third-party distributors and mail our products right to your door, targeting the real issues gents face in keeping skin clean, soft and hydrated.
Plus, we do so in a customizable way.
Depending on your age, heritage, complexion and lifestyle, you may need a simpler routine, or benefit from one that targets tougher skin issues. Hence, our three-tiered subscription service.
If you just need the basics, we're here for you with a moisturizer for day and one for night, a daily face wash and an exfoliating scrub.
Need a bit more? Try our Level 2 package, which adds eye cream to fight those dark circles. If you're in need of a true age-defying, youth-preserving, firming boost, opt for Level 3 and get the firming serum for lifelong handsome.
If you're looking for top-quality skincare that delivers the results you need, right to your front door, then you've found us!
Tiege Hanley is the best skin care line for men, hands down, no matter your age and background. We invite you to learn more about our products today.
---
// © Copyright 2023 Tiege Hanley