Subscription
Shipping Address
Order Date

This subscription's skin care system will get replaced.

${ address.name }




${ address.products }

${ displaySubscriptionName(address) }




${ displayProducts(address) }

${ displayAddress(address) }
${ formatDate(address.scheduleDate) }

${ address.name ? address.name : displaySubscriptionName(address)}
${ address.products }
${ displayProducts(address) }
Shipping Address
${ displayAddress(address) }
Delivery Date
${ formatDate(address.scheduleDate) }
This subscription's skin care system will get replaced.
Body Wash for Men: 4 Things to Look For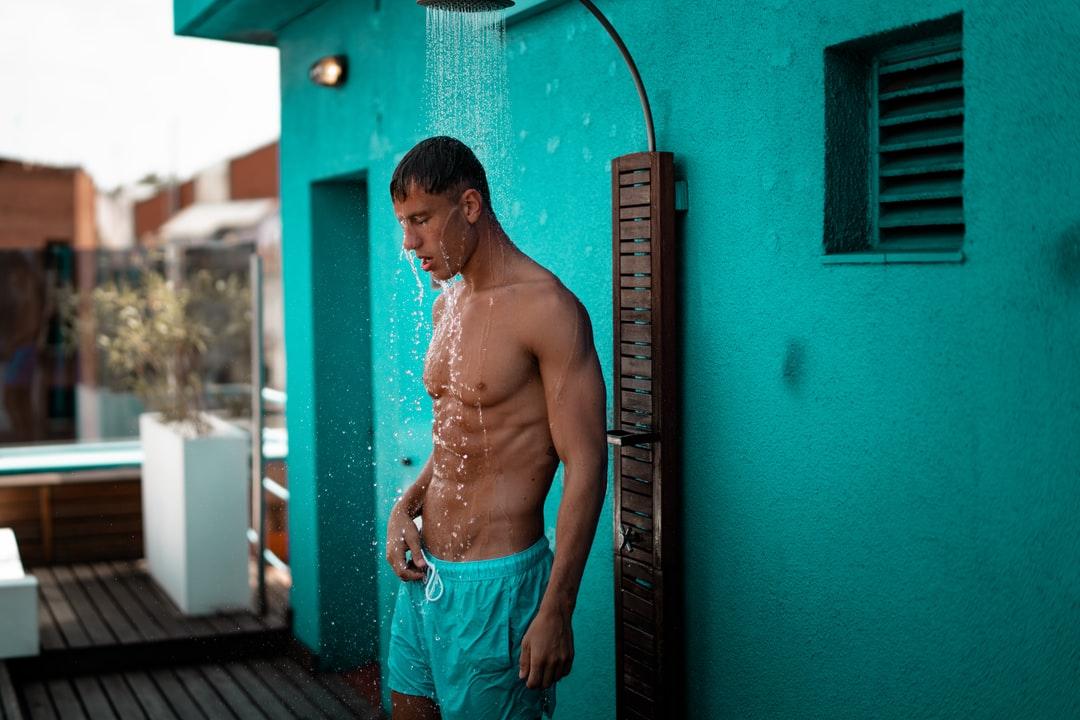 There's nothing quite as refreshing as stepping into a hot shower in the morning or washing off the sweat and grit of a day's adventures when you get home at night. With a good body wash for men at hand, your clean body gets all the nourishment and care it deserves.
These days, the shops are full of shower gels and all-over washes, but the truth is, not all of them are made equal. A quality body wash for men has natural and gentle ingredients. It brings smoother skin, a pleasant scent, and a feeling of freshness.
How do you distinguish these top-quality products that are good for your skin and avoid the bad ones? Here's a handy guide to the things to look for in men's body wash.
4 Things to Look for in Body Wash for Men
A body wash makes a significant part of every man's daily skin care routine. Yet, not everyone takes the time to look at the labels of body soaps or body lotions and check their ingredients. Those who did run a check may have noticed some strange chemicals stamped on a regular bottle of body wash purchased at the corner drug store. 
Harsh components have no place in your daily body wash. The skin is a sensitive organ, and you want to nourish it, not irritate it or cause premature aging or damage. Therefore, when you're buying your shower gel, ensure it ticks these boxes:
Natural Ingredients and Plant Based Body Wash
Natural, plant-derived ingredients are a must in a body wash for men. They help remove dirt, sweat, and oil from your skin while leaving you feeling hydrated. The natural ingredients you can look for in your skin care products are: 
Lavender Flower Oil:

 Besides having a nice scent, lavender oil has powerful anti-inflammatory properties. It can help reduce skin redness and blotchiness, making it look more refined and attractive.

Moringa Oleifera Seed Oil

. The oil coming from the Moringa Oleifera tree is high in antioxidants, which help the skin maintain its collagen and hyaluronic acid levels. It also nourishes the skin and protects it from sun damage and other environmental irritants. 

Eucalyptus Globulus Leaf Oil:

 Derived from the Australian evergreen tree, eucalyptus oil has antiseptic and antibacterial qualities to keep your skin free of blemishes. It also has

a refreshing scent that will transform your shower

into a premium spa. 
Try Our BODY WASH
Natural Oils Like Coconut Oil, Tea Tree Oil, or Argan Oil
While you want to keep your skin clean, you should also preserve its natural protective oils. Sebum is a combination of chemicals in your body that coat, moisturize, and protect the skin, so you want to keep it at optimal levels. These plant-based oils found in men's shower gels can help you with that: 
Coconut Oil:

 A nourishing ingredient with antibacterial properties, coconut oil is used in many traditional cultures to keep skin looking healthy and buoyant.

Tea Tree Oil: 

This one is derived from the Australian plant and helps fight acne. It's also known as an antibacterial and antiseptic oil with deodorizing properties, which makes it a perfect ingredient for men's body washes. 

Argan Oil:

 Too much sebum in your skin can result in clogged pores and acne. Argan oil helps regulate sebum production. It's a deeply moisturizing oil suitable for all skin types. 
A quality body wash for men can combine these and other beneficial oils in their natural state, allowing you to use their potential to the fullest. That's why body washes are usually better for your skin than bar soaps or body soaps. 
An Effective Formula for Dry Skin, Oily Skin, or Sensitive Skin
When choosing a bottle of body wash, keep in mind your skin type. Depending on whether you have normal, oily, or combinational skin, you may need to pick particular ingredients and avoid the others. Fortunately, some formulas have components that work effectively on almost all skin types.
For example, citric acid is considered safe for all skin types, except those prone to allergies. It's a mild exfoliant that stimulates the skin's production of collagen and hyaluronic acid. 
Another all-skin-type ingredient is cannabis Sativa seed oil, which comes from hemp. This oil moisturizes deeply without clogging pores and balances oily skin for a smooth and attractive look. 
Men with oily or sensitive skin can also benefit from aloe vera, as this ingredient is high in amino acids, enzymes, and minerals. These components help moisturize the skin without leaving it greasy. 
A Rich Lather and Fresh Scent
A shower gel for men needs to lather up to get into every nook and cranny. Coconut-derived cocamide MIPA is an ingredient that gives body washes a lush, rich lather and protects your skin's moisture levels. It also keeps skin looking youthful and attractive. 
If you're looking for a variety of scents to add to your collection of body washes, consider eucalyptus oil. The already-discussed oil with antibacterial qualities has a minty, fresh scent you'll particularly enjoy after sports. 
Start a Skin Care Routine
Try Out a New Body Wash
Because we know that searching for the best body wash for men can be challenging, Tiege Hanley has you covered. Our Cleansing Body Wash for Men is an affordable and effective two-product pack that gently cleanses your skin without drying it out. It foams up quickly and comes in natural eucalyptus and cucumber scents for prolonged freshness throughout the day and night. 
Tiege Handley makes skin care for men uncomplicated and easy on the budget with a range of products for different skin types. Contact us today for more information about keeping your skin refreshed, healthy, and handsome. 
---
// © Copyright 2023 Tiege Hanley