Subscription
Shipping Address
Order Date

This subscription's skin care system will get replaced.

${ address.name }




${ address.products }

${ displaySubscriptionName(address) }




${ displayProducts(address) }

${ displayAddress(address) }
${ formatDate(address.scheduleDate) }

${ address.name ? address.name : displaySubscriptionName(address)}
${ address.products }
${ displayProducts(address) }
Shipping Address
${ displayAddress(address) }
Delivery Date
${ formatDate(address.scheduleDate) }
This subscription's skin care system will get replaced.
Cheap Date Ideas—Fun Options That Won't Break the Bank
Need some cheap date ideas to keep things interesting? Make your dates fun and affordable without going over your budget with these incredibly cheap date ideas.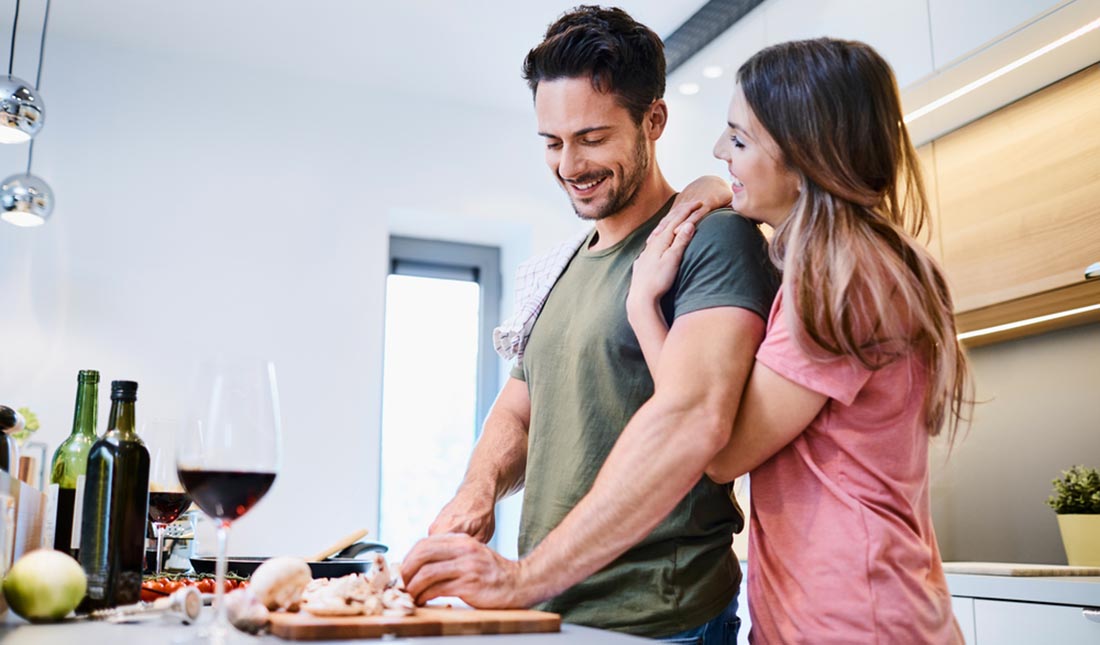 Let's face it, dating can be insanely expensive. The constant stream of dinner dates followed by overpriced drinks can drain a guy's bank account lightning-fast.
Not to mention that the more expensive dates can get old after a while. Coming up with cheap date ideas forces you to get creative and can make for a truly memorable day or night out with your girl.
Struggling to come up with inexpensive activities for you and your date? Don't worry, we've got a few cheap date ideas that are sure to be a home run for you and your girl, regardless of how long you've been dating.
It's not complicated, trust us. Consider the following.
Going on a cheap double date can make you feel closer to your partner
Having a DIY spa date can be beneficial for both of you
Try to add a small surprise to your date, even something that doesn't cost a dime, to keep your girl guessing
Ready to impress your girlfriend on date night? Here are a few of our favorite cheap date ideas that won't break the bank.
TRY MEN'S SKIN CARE
Pack a Boozy Picnic
Who desn't love a good picnic? You can bust out different types of cheeses and bring along a nice bottle of wine (or whatever you can afford) to enjoy as the two of you bask in the sun.
Pro tip: If you're going in the summertime, try to go a couple of hours before sunset. Not only will you be more comfortable, you can also take a few selfies right as the sun begins to set.
Go On a Double Date
If things are getting a little boring in your long-term relationship, consider inviting another couple over to have dinner with you and your girl. You can cook together, have some drinks and rest easy knowing that you're not throwing down tons of cash on an expensive dinner.
Double dates can also help you reignite the passion in your relationship. According to 2014 research presented at the Society for Personality and Social Psychology (SPSP) annual conference, researchers suggest that sharing personal details with another couple can make you feel closer to your own partner (see claim: "The new research fuses together the two research areas, showing that novel, high-self-disclosure interactions with other couples can increase feelings of passionate love.")
Have a DIY Spa Day at Home
Can't afford to take your girl to the spa? Don't sweat it. Create your own spa day with a sexy bath, relaxing facial masks and a foot soak.
On your way home from work, stop by the store and pick up a couple of facial masks for the two of you. And yes, we really do mean for both of you. Guys need to take good care of their skin, just like women do.
Who knows? You might just love it so much that you finally decide to get your own skin care products and stop stealing hers.
Grab Coffee and Explore a Book Shop
If you're looking for an affordable first date idea, here's one for you—grab coffee and hit up a bookstore. It's a great way to find out more about your date's passions and interests.
Does she like sci-fi? Vegan cookbooks? The biography of Abe Lincoln? Ask her what she's into and share your favorite genres.
TAKE THE SKIN CARE QUIZ
If you're particularly bold, have her pick out a book and then swap it with your book choice. Reading each other's books is a cool way to learn more about each other and will give you something interesting to talk about.
Go to An Open Mic Comedy Show
If you and your date enjoy comedy, look for open mic nights in your city. It's cheaper than buying tickets to a comedy club (although, comedy club tickets are relatively inexpensive) and you may get to see up-and-coming comedians before they become big.
Besides, everyone knows that humor plays a critical role in relationship satisfaction and is one of the qualities that women look for in a man. According to a 2009 study published in the Journal of Psychology, people with a good sense of humor are considered more attractive compared to those without a sense of humor (see claim: "Results show that the targets with a good sense of humor received significantly higher ratings of attractiveness and suitability than did those with an average or no sense of humor.")
Have a Bob Ross Painting Night
Everyone loves Bob Ross and his happy little trees. If you already have paint supplies handy, this cheap date idea will be even more affordable and fun for the two of you.
Just pick a painting ("Valley View" is a good one for beginners), get your colors ready and follow along. It doesn't matter how bad you are at painting. In fact, it's arguably more fun if both you and your partner don't have much in the way of experience.
Final Thoughts
Getting dressed up for fancy dinners and lavish nights out can be fun on occasion, but they can get expensive quickly. You don't need to break the bank just to get to know someone, nor should you. With these cheap date ideas, you can keep your relationship on its toes without going into debt in the process. 
References
Society for Personality and Social Psychology. "Keep romance alive with double dates." ScienceDaily. ScienceDaily, 10 February 2014.
McGee, Elizabeth, and Mark Shevlin. "Effect of Humor on Interpersonal Attraction and Mate Selection." The Journal of Psychology, vol. 143, no. 1, Jan. 2009, pp. 67–77.
---
// © Copyright 2023 Tiege Hanley