Subscription
Shipping Address
Order Date

This subscription's skin care system will get replaced.

${ address.name }




${ address.products }

${ displaySubscriptionName(address) }




${ displayProducts(address) }

${ displayAddress(address) }
${ formatDate(address.scheduleDate) }

${ address.name ? address.name : displaySubscriptionName(address)}
${ address.products }
${ displayProducts(address) }
Shipping Address
${ displayAddress(address) }
Delivery Date
${ formatDate(address.scheduleDate) }
This subscription's skin care system will get replaced.
Fall Skin Care Tips for Men
When the weather changes, your skin care should too. Learn these fall skin care tips so your skin isn't dry.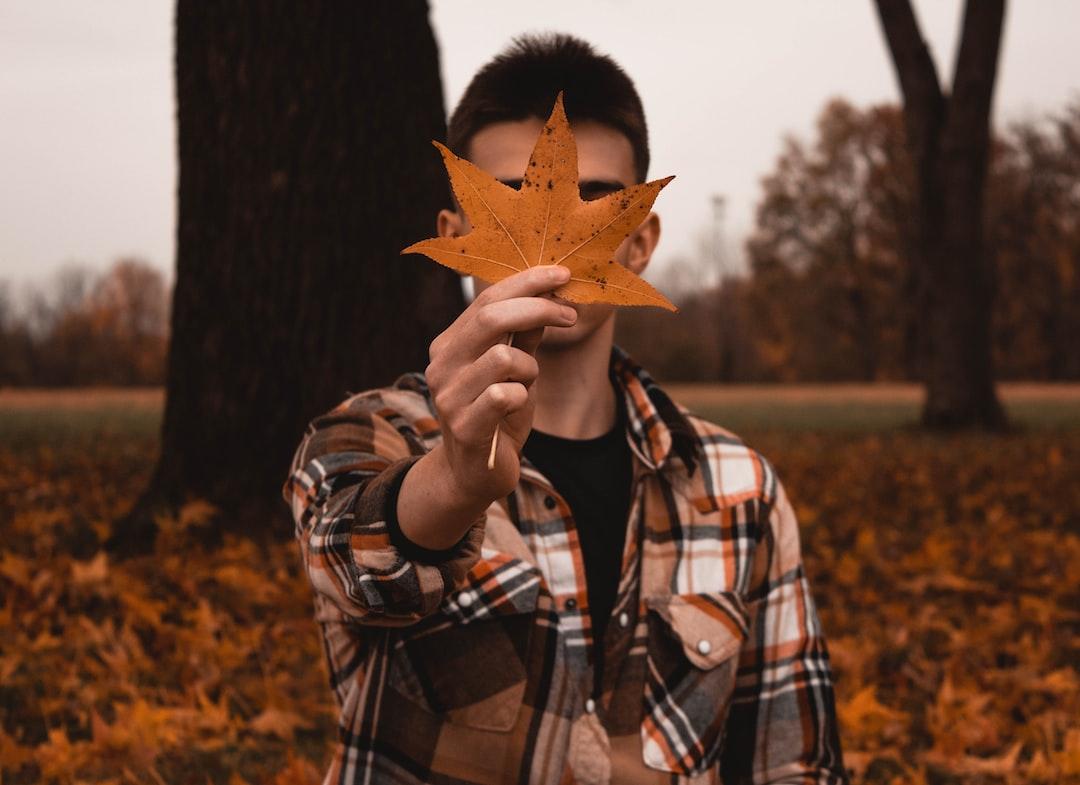 As we start to get into the colder months, you may notice a change in your skin. As the temperature drops, so does the humidity, leading to dehydrated skin and dry patches. To combat this loss of hydration, you'll need to update your skin care products. Once the leaves start to change, it's time to change to a fall skin care routine.
Why Fall Skin Care Tips Differ From Those of Summer
When the weather gets cooler, your skin isn't able to pull as much moisture from the surrounding air. Cold air simply doesn't hold as much moisture as hot air. Added to that, when indoor heating kicks in, it doesn't contain the humidity that warm outdoor air does, which can contribute to dry skin. If you're someone who likes to take hot baths or showers in the colder months, you may be exacerbating the problem.  
Here are a few tips to help you combat dehydrated skin and dry skin conditions in the fall.
1. Use a Thicker Moisturizer to Prevent Dry Skin
Many moisturizers and body care products contain humectants. These are a type of product that draws moisture from deep in your skin as well as from the air around you. But if there isn't much moisture in the air around you, it's only drawing moisture from deep in your skin, which can ultimately leave your skin feeling drier. 
Switching to a heavy moisturizer for your autumn skin care regimen can help keep your skin barrier healthy and hydrated. When choosing a new facial moisturizer or body lotion, look for ingredients that are occlusives. Occlusives protect your skin barrier and prevent moisture loss. Try to find products with ingredients like:
Silicones such as dimethicone

Beeswax and other waxes

Squalane
These products will prevent the dry air from sapping the moisture from your skin, keeping it hydrated and healthy.
2. Cut Back on Exfoliation to Avoid Water Loss 
Exfoliation is an excellent way to get rid of dead skin cells and bacteria buildup on the skin. While it might be tempting to use exfoliants on dry patches or flaky skin, it can actually be counterproductive. That's because exfoliation can strip the skin of oils and moisture, which may irritate your already-dry skin.
Generally speaking, you need to exfoliate with a facial scrub only a few times a week. However, if you find your skin to be dry or irritated, or if you have sensitive skin, you may want to drop down to just once a week or even skip exfoliating altogether for a bit.
When you do exfoliate, be sure to rinse the scrub with lukewarm water, not hot, to prevent further dryness and irritation. Follow up with a daily moisturizer to help return hydration to your skin.
3. Protect Delicate Areas With an Eye Cream and Lip Balm
The skin around your eyes and on your lips makes up some of the most delicate areas on your face. They often show dehydration fastest and can crack and flake. These are also areas that aren't typically included in usual moisturizer applications. To counteract this, use products specifically made for these areas. 
Find an eye product that's specifically made for the sensitive skin around your eyes. Often, these creams and serums can provide extra nutrition and reduce dark circles and wrinkles around your eyes. 
Lip balms are an excellent way to help your lips retain moisture and protect them from cold winds. You can find lip balms in a variety of flavors and scents. If you'll be spending time outside, look for one with a sun protection factor (SPF) designation to keep your lips from getting chapped in the sun.
4. Don't Ditch Your Sunscreen
It might be easy to think that sunscreen is no longer necessary because summer is over. In fact, sunscreen should be used during all seasons if you expect to spend time outside, even in winter. If you're going to be spending a day outside, like when you're skiing or snowboarding, sun protection will prevent overexposure to the ultraviolet rays that can cause sun damage.
While the sun's rays are stronger in the summer, UV rays can damage your skin during all seasons. This damage may include:
Increased risk of skin cancer

Wrinkles

Loss of elasticity

Premature aging

Sun spots
You may not need to slather your body in sunscreen anymore, but you should still be using an SPF moisturizer to save your skin from sun damage whenever you're outside.
Additional Tips for Dry Weather
Adjusting your fall skin care routine isn't the only thing you can do to help combat dry skin in cooler weather. There are plenty of ways to keep your skin healthy. Here are a few additional tips for battling dry weather.
1. Drink Plenty of Water
Your body needs adequate hydration to function properly, and that includes your skin. Water has many benefits for your skin, including:
Maintaining your skin's pH balance

Helping your body flush out toxins, preventing acne

Reducing wrinkles and tightening skin

Keeping your skin hydrated
The exact amount of water you need to drink will depend on your height and weight. In general, the U.S. National Academies of Sciences, Engineering, and Medicine recommended a daily intake of 15.5 cups of fluids for men. That intake includes water, other beverages, and food. For most people, about 20% of their daily fluid intake comes from food, which means you should be drinking roughly 12 cups of fluids daily.
Water is the best drink to keep you hydrated, but flavored and carbonated water, sports drinks, tea, juice, and milk are also great options if you're sick of plain water.
2. Try Using a Humidifier at Home During Drier Months
When the temperature gets colder outside, it's time to turn up the heat inside. As we mentioned above, that heat can dry out your skin just like the cold air can. 
To help moderate the dry air inside, consider using a humidifier at home. Humidifiers infuse the air with water droplets, and you can find options that produce steam and cool mist, and ones that are available without a filter.
Humidifiers are especially good to keep in the bedroom so your skin can get a dose of moisture while you sleep. Humidifiers can also help counteract other negative effects of dry air, including nosebleeds, sore throats, and dry eyes.
3. Don't Forget to Apply Body Lotion
The skin on your face isn't the only area that's susceptible to dryness during the cool months. Your entire body needs adequate hydration to stay healthy. To keep your whole body moisturized, don't forget to regularly apply body lotion as part of your fall skin care routine.
Look for body lotion with a heavy moisturizer. This can help prevent dry patches on areas like your elbows or knees and prevent irritated or itchy skin throughout your body. Adding body lotion to your daily routine keeps your whole body hydrated in the colder months.
Protect Your Skin's Hydration Levels This Fall Season
As we move from hot, humid weather into the season of scarves and jack-o'-lanterns, keep your skin healthy and hydrated by updating your regimen. Ensure you're drinking plenty of water and add a humidifier when the heat kicks in.
Switch to a fall skin care routine that includes a heavy moisturizer, body lotion, lip and eye products, and a reduction in exfoliants like facial scrubs. Unsure of where to start? Take Tiege Hanley's five-question skin care quiz to determine which skin care system is right for you.
---
// © Copyright 2023 Tiege Hanley