Subscription
Shipping Address
Order Date

This subscription's skin care system will get replaced.

${ address.name }




${ address.products }

${ displaySubscriptionName(address) }




${ displayProducts(address) }

${ displayAddress(address) }
${ formatDate(address.scheduleDate) }

${ address.name ? address.name : displaySubscriptionName(address)}
${ address.products }
${ displayProducts(address) }
Shipping Address
${ displayAddress(address) }
Delivery Date
${ formatDate(address.scheduleDate) }
This subscription's skin care system will get replaced.
Eight Gift Ideas For the Boyfriend Who Has Everything
Tiege Hanley presents eight great great holiday gift suggestions for the hard-to-buy-for boyfriend.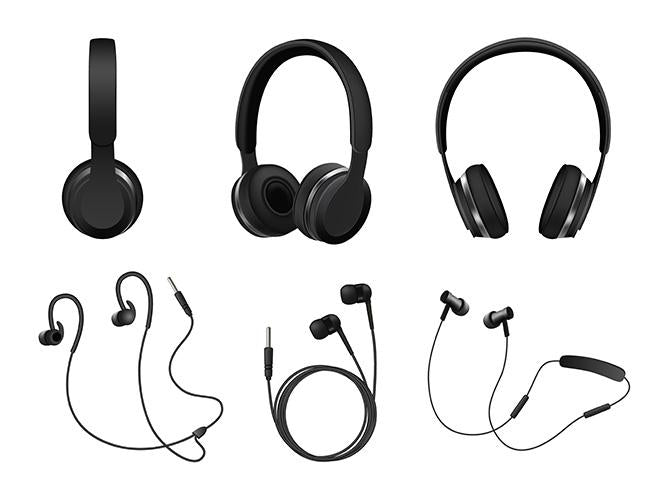 The music has arrived. As have the store displays. And the Hallmark movies, they're not far off either. We're talking about the ushering in of the holiday season, of course.
Believe it or not, it's less than a month away and if you haven't game-planned gift ideas just yet, it's time to get cracking. We're well aware that choosing the right gift for your significant other can be a challenge, and we're here to help. Rather than settling back into your old gift-giving rhythms, think a bit outside the box with our list of eight gift ideas for that boyfriend who seems to already have everything in sight.
1. Blue Apron Subscription
We're not apt to make generalizations but we're guessing a few boyfriends out there do not know their way around a kitchen. With Blue Apron, you don't have to. For about $60-$70 per week, a Blue Apron subscription will get you the ingredients, recipes and step-by-step directions necessary to cook all your meals. If you just want to cook a few meals a week to cut down a bit on eating out, there's per serving options as well.
When it comes to the food itself, options are the ideal aspect of Blue Apron. They offer a Quick & Easy Plan, a Vegetarian Plan, a Classic Plan and a Family Plan. Within each, customers can further personalize their menu according to taste and/or dietary restrictions. Lastly, it's all delivered right to his door, saving him from that grocery store trip he's likely to ditch in favor of fast food after a long workday.
TRY MEN'S SKIN CARE
2. Give Stitch Fix a Shot
Options and flexibility are another strong suit of our next gift idea—a subscription to Stitch Fix. Offering clothing for men, women and kids, Stitch Fix allows customers to fill out a style profile, request a delivery and then keep the items they want while returning the ones they don't want.
If your boyfriend is normally one to scoff at your style advice, Stitch Fix is a great, convenient alternative to that department store trip. Expert stylists use your style input, size and price preferences to strategize a wardrobe that's tailored to you. Another nice added feature is the fact that Stitch Fix is an a la carte service that doesn't lock you into a subscription if you can't seem to find the right stylist.
3. Skin Care Regimen—Tiege Hanley
Helping Men Look Amazing—good. Uncomplicated Skin Care for Men—also good. Tiege Hanley's skin care plans deliver a number of products to your man on a monthly basis to have him looking and feeling good.
There are three basic packages to choose from, depending on if your man is rather new to skin care or more avid in the pursuit. For those prone to acne, there are also two other plans with offerings that will help him look and feel more comfortable. If you're unsure which option is best for your boyfriend, read up on the results some of Tiege Hanley's products can deliver.
4. Charging Phone Case
Whether you're both constantly on your phones or the constant use of phones is a sore subject in your relationship, you know sometimes you just need a charge. In an age where many use their phones for pretty much everything under the sun, a charging case is an essential item for any busy guy. As far as bang for the buck goes when it comes to something he'll get a lot of use out of, this gift idea is hard to beat.
5. Quality Headphones
It's pretty amazing just how much the listening experience can be enhanced by a pair of good headphones. Whether canceling out noise to focus at work or providing a better listening experience from your favorite music or podcast, a quality set of headphones delivers a valuable experience time and time again.
Take the skin care quiz
6. Quality Travel Bag
A durable and functional travel bag will come in handy for that next weekend getaway or business trip. Purchase a bag that's versatile enough to carry aboard an airplane or stow away for a longer trip.
7. MoviePass Membership
All of our gift ideas to this point have been products, but we'll end with two more experience-oriented suggestions. For just $9.95 a month, MoviePass offers patrons the chance to enjoy up to three movies per month from a rotating selection of films. Over 90 percent of U.S. theaters accept it and additional tickets are often available for discounts of up to $5. If you're a regular movie-goer, it's well worth the commitment.
8. Topgolf
Topgolf claims "there's no pressure to be good." While you may disagree due to the frustration your boyfriend has shown over his golf game in the past, there's no disputing Topgolf is an excellent social outing for you and friends. It's a driving range ratcheted up several notches, featuring climate-controlled bays that allow you to take aim at targets and compete in games regardless of skill level. Perhaps most importantly, there's a full bar and a solid selection of food. Serious and casual golfers alike, as well as non-golfers, will find something to take aim at.
Wrapping Up
Put the socks, underwear and gift cards back on the shelf or out of the queue in your online shopping cart. Look instead to any of these eight gifts—all of them are likely to delight your boyfriend this holiday season.
---