Subscription
Shipping Address
Order Date

This subscription's skin care system will get replaced.

${ address.name }




${ address.products }

${ displaySubscriptionName(address) }




${ displayProducts(address) }

${ displayAddress(address) }
${ formatDate(address.scheduleDate) }

${ address.name ? address.name : displaySubscriptionName(address)}
${ address.products }
${ displayProducts(address) }
Shipping Address
${ displayAddress(address) }
Delivery Date
${ formatDate(address.scheduleDate) }
This subscription's skin care system will get replaced.
How to Get Rid of Freckles (and How to Prevent)
Find out how to get rid of freckles, plus ways to prevent them from cropping up again. Learn more about treatment options for dark spots.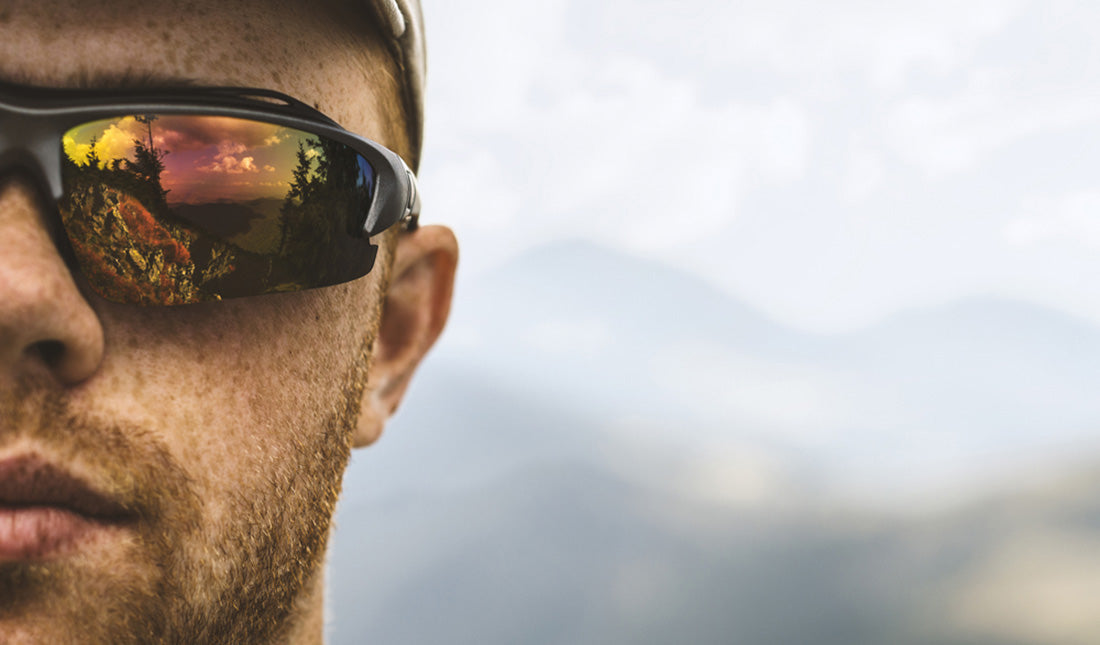 If you have ever voiced your displeasure at having freckles out loud, it's no doubt been met with disbelief.
"Why would you want to get rid of your freckles?!" non-freckled people will say. "They're so beautiful!"
And perhaps they are beautiful and unique.
But there are also times when you just want to know what your face would look like if it didn't have tons of tiny brown spots all over it.
Which brings us to the topic of the day: How to get rid of freckles and keep them from multiplying as you age.
If you really want them gone, read on for the best treatment options for freckles and strategies for prevention.
Here are three things you should know before trying to get rid of freckles:
Freckles are benign dark spots that are triggered by sun exposure.
Although chemical peels and laser treatments are effective ways to get rid of freckles, they may not be right for everyone.
Following sun safety practices is key to preventing new freckles from forming.
How to Get Rid of Freckles
Freckles are usually harmless. But if they're negatively impacting your self-esteem, there are a few ways to lighten their appearance or get rid of them altogether.
If you want to say goodbye to your brown spots, here are a few ways to get rid of your freckles safely.
1. Chemical Peel
Perhaps one of the most common treatments for freckles is a chemical peel.
Considered to be a less costly alternative to laser facials, chemical peels can remove a myriad of skin blemishes such as acne scars, wrinkles and dark spots such as freckles or melasma.
The effectiveness of the treatment depends on the type of chemical peel you choose and your skin type.
For instance, a 2018 study published in Aesthetic Plastic Surgery found that phenol peels were highly effective at reducing freckles in Asian patients (see claim: "The modified phenol formula is very effective and safe for the treatment of facial freckles in Asian patients.")
CONTROL EYE BAGS
Chemical peels should be performed by an experienced aesthetician.
At-home chemical peels can be dangerous and result in redness, skin irritation and poor results when they aren't used as directed.
2. Laser Therapy
If you're willing to shell out more money to get rid of your freckles, ask your dermatologist about laser therapy.
Like chemical peels, laser therapy can treat a variety of pesky skin problems such as wrinkles and dark spots.
It involves using pulsating beams of light on targeted areas of the body to break up the melanin and reduce unwanted pigmentation.
One major downside? Since it delivers less focused light, it may not be ideal for darker or tanned skin.
However, a 2017 study published in the Journal of Clinical and Aesthetic Dermatology found that fractional resurfacing treatments were safe and effective on darker skin types (see claim: "Fractional resurfacing is a safe and efficacious treatment option for various dermatological disorders in darker skin types.")
3. At-Home Treatments
Are chemical peels and laser therapies out of your price range and/or comfort zone?
In that case, there are a few at-home treatments for freckles that you can try.
One way to reduce the appearance of freckles on your face is by using a gentle exfoliating scrub once or twice a week.
Although it won't get rid of your freckles completely, it can make them less noticeable by evening out your complexion.
There are also topical retinoid creams, fading creams and topical vitamin C to fade your freckles.
If nothing else seems to do the trick, you can always cover your spots with a tinted moisturizer.
While it may not be a permanent solution to your freckles, it will make them mostly invisible.
TAKE THE SKIN CARE QUIZ
How to Prevent Freckles
Have you ever noticed that your freckles become darker in the summertime?
Or how you seem to have more freckles on your face after summer is over?
That's because freckles are influenced by the sun.
Thus, the key to preventing more freckles from cropping up is by getting smart about sun safety.
Here are a few tips to help you protect your skin from the sun:
Apply a daily moisturizer with SPF on your face and wait 20 minutes before going outside.
Wear a wide-brimmed hat and cover up with long sleeves.
Reapply sunscreen every two hours, regardless of the SPF rating.
Avoid tanning beds and sunbathing.
Seek shade between the hottest hours of the day (between 10 a.m. and 2 p.m.).
The Takeaway
As annoying as they may be, freckles aren't considered dangerous.
That being said, they are a flashing neon sign that you need to start paying more attention to your skin care routine.
People who have freckles usually have skin that is more sensitive to sun damage.
Along with practicing sun safety, keep an eye out for suspicious changes in your freckles and see your dermatologist regularly.
References
Sun, Hua-Feng, et al. "Chemical Peeling with a Modified Phenol Formula for the Treatment of Facial Freckles on Asian Skin." Aesthetic Plastic Surgery, vol. 42, no. 2, Apr. 2018, pp. 546–52. Springer Link.
Kaushik, Shivani B., and Andrew F. Alexis. "Nonablative Fractional Laser Resurfacing in Skin of Color: Evidence-Based Review." The Journal of Clinical and Aesthetic Dermatology, vol. 10, no. 6, June 2017, pp. 51–67.
---
// © Copyright 2023 Tiege Hanley