Subscription
Shipping Address
Order Date

This subscription's skin care system will get replaced.

${ address.name }




${ address.products }

${ displaySubscriptionName(address) }




${ displayProducts(address) }

${ displayAddress(address) }
${ formatDate(address.scheduleDate) }

${ address.name ? address.name : displaySubscriptionName(address)}
${ address.products }
${ displayProducts(address) }
Shipping Address
${ displayAddress(address) }
Delivery Date
${ formatDate(address.scheduleDate) }
This subscription's skin care system will get replaced.
How to Have a Virtual Date
Single and stuck at home? Don't let quarantine ruin your dating life! Learn how to have a virtual date with these simple tips.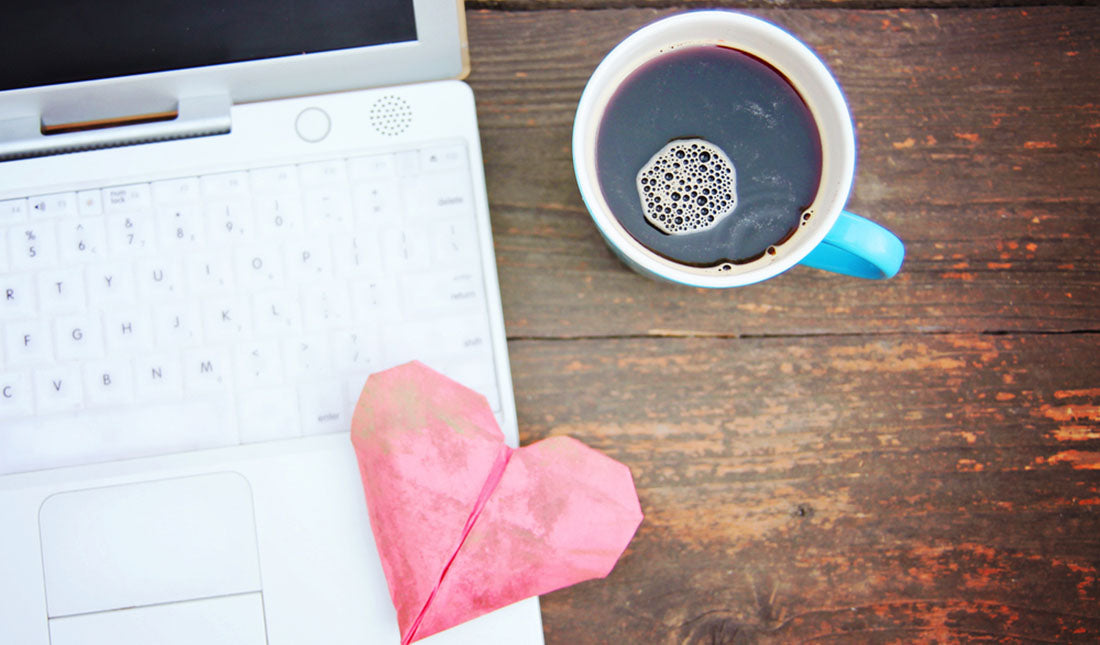 Single and stuck at home?
We completely understand if you want to hit "pause" on your dating life and use this time to improve yourself.
Or—and hear us out on this—you could just date virtually. 
It's not like the world wasn't prepared for virtual dating anyway, right?
Dating apps such as Tinder and OkCupid have long been helping people find their soulmates online.
Once you match with someone, it's simply a matter of setting up a virtual date via Zoom or Google Hangouts.
The technology is there and prime for virtual dating.
Why not take advantage?
Here are three things you should know to have a successful virtual date:
Treat your virtual date like you would any other date by putting effort into your appearance.
Give yourself time to figure out your camera setup in advance of your date.
Don't be afraid to be a little vulnerable during your virtual date.
Virtual dating doesn't need to be daunting.
Here's how to pull off a successful virtual date and get to know someone through a screen.
1. Look the Part
Before we get into camera setup and all that jazz, let us remind you that this is no less of a date simply because it's virtual.
If you want to land date number two, you still need to put effort into your appearance.
Start by getting on a simple skin care routine to help you look good on screen.
Don't rely on Zoom's beauty filters to make you look more attractive. If all goes well, you'll be meeting up face-to-face anyway.   
Dress in solid colors that flatter your skin tone.
Avoid busy plaids and flashy prints.
You want your date to concentrate on what you're saying.
2. Get Your Camera Setup Figured Out
Word to the wise: Don't wait until the last minute to work out the kinks in your video-calling setup.
The last thing you want is to start your video call and realize that neither you nor your date can hear each other properly.
You need ample time to figure out lighting, backdrop, connectivity, audio, etc.
You also need to figure out the right camera angle.
We guarantee that your date doesn't want to see up your hairy nostrils.
Choose your video calling software wisely and know the ins and outs of it before you set up your virtual date.
GOT WRINKLES?
3. Make Things Interesting
When it comes to virtual dates, you can expect some awkwardness to happen.
Unlike dating in real life, where you can comment on things going on around you, a video call can lead to awkward pauses and silences.
First off, don't sweat the awkward moments. They're practically a given on a first date.
But if you want to make your virtual date more exciting, try planning some kind of activity.
For instance, you and your date could take a walk—separately, of course—in nature.
Taking your date outside not only gives you something to do and talk about, it can also help calm those first-date jitters.
According to a 2019 study published in Frontiers, a 20-minute walk through nature can significantly lower stress and make you feel more at ease (see claim: "The divergence between the two regression lines indicates a NE effect on stress relief, as manifested by a cortisol drop.")
4. Check Your Background
Before your virtual date, be sure to check your background and tidy up your space.
Keep things simple and clean.
Additionally, be aware of what you want to reveal to your date.
If you have an embarrassing poster on the wall, don't angle the camera at it.
Have an eclectic toy figurine collection that has a backstory? Hide it.
Your date will see those parts of you eventually—just not on the first date.
TAKE THE SKIN CARE QUIZ
5. Be a Little Vulnerable
At the same time, don't be afraid to be open and honest on your date.
It can be more difficult to feel the sparks for someone online than it is in real life.
To make a connection, open up and be a little vulnerable.
Although it can be scary, being vulnerable can help you fall in love and forge a more genuine bond.
Wrapping Up
Virtual dating is pretty great when you think about it.
Going on a virtual date gives you the opportunity to learn more about someone without the pressure of intimacy.
It also eliminates the possibility of getting the dreaded "foodie call."
Put simply, technology has given us greater control of our dating life.
With these tips, you can set yourself up for a successful virtual date—and, hopefully, land a second.

Refrences

Hunter, MaryCarol R., et al. "Urban Nature Experiences Reduce Stress in the Context of Daily Life Based on Salivary Biomarkers." Frontiers in Psychology, vol. 10, 2019, p. 722.
Society for Personality and Social Psychology. "Foodie calls: Dating for a free meal (rather than a relationship)." ScienceDaily. ScienceDaily, 21 June 2019.
---