Subscription
Shipping Address
Order Date

This subscription's skin care system will get replaced.

${ address.name }




${ address.products }

${ displaySubscriptionName(address) }




${ displayProducts(address) }

${ displayAddress(address) }
${ formatDate(address.scheduleDate) }

${ address.name ? address.name : displaySubscriptionName(address)}
${ address.products }
${ displayProducts(address) }
Shipping Address
${ displayAddress(address) }
Delivery Date
${ formatDate(address.scheduleDate) }
This subscription's skin care system will get replaced.
What Is Eucalyptus Oil—Is it Good or Bad for Your Skin?
Sourced from the leaves of the eucalyptus plant, Eucalyptus Oil offers numerous benefits when it comes to skin care products. Not only does Eucalyptus Oil have a pleasant fragrance, it also boasts anti-inflammatory and antibacterial properties. Tiege Hanley explains these and other skin care benefits of Eucalyptus Oil.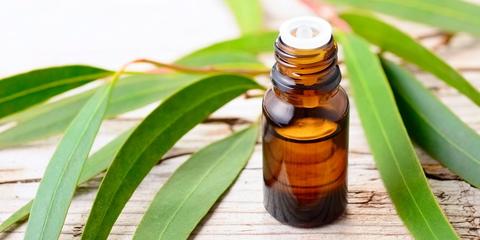 What is Eucalyptus Oil? 
Eucalyptus Oil comes from the leaves of the eucalyptus plant. It's a fragrant addition to skin care products, it stimulates skin and has many other benefits as well.
TRY MEN'S SKIN CARE
Benefits of Eucalyptus Oil
When it comes to cleansing your skin, eucalyptus is one of the best ingredients to look for. That's because this oil has antiseptic and antibacterial properties that allow you to get your skin truly clean.
If you have redness from acne or other types of skin irritation, eucalyptus oil is a good anti-inflammatory that will help calm redness. Eucalyptus has also been used to treat conditions like dermatitis and eczema.
Eucalyptus is stimulating. When you use it, you'll feel more awake—and your skin will, too!
This ingredient is an antioxidant, which makes it a valuable addition to your anti-aging routine.
Take the skin care quiz
Dermatological Tips
Include Eucalyptus Oil in both your morning and evening cleansing routine.
Be sure to test products containing eucalyptus over a small area before using regularly, since this oil contains a naturally-occurring fragrance.
Products Containing This Ingredient
---
// © Copyright 2023 Tiege Hanley