Subscription
Shipping Address
Order Date

This subscription's skin care system will get replaced.

${ address.name }




${ address.products }

${ displaySubscriptionName(address) }




${ displayProducts(address) }

${ displayAddress(address) }
${ formatDate(address.scheduleDate) }

${ address.name ? address.name : displaySubscriptionName(address)}
${ address.products }
${ displayProducts(address) }
Shipping Address
${ displayAddress(address) }
Delivery Date
${ formatDate(address.scheduleDate) }
This subscription's skin care system will get replaced.
What is Willow Bark Extract? Is it Good or Bad for Your Skin? (March 2020)
Sourced from the bark of the willow tree, Willow Bark Extract offers numerous skin care benefits. Not only does Willow Bark Extract contain acne-fighting Salicylic Acid, it's also an anti-inflammatory and antifungal. Tiege Hanley explains these and other skin care benefits of Willow Bark Extract.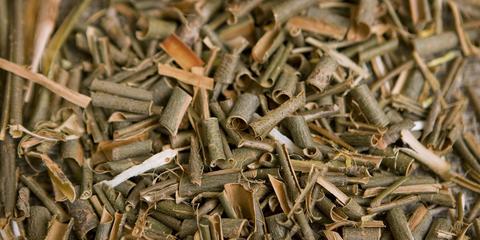 What is Willow Bark Extract?
Willow Bark Extract is the fancy name for an extract produced from the bark of the willow tree. Willow bark has a long history of medicinal uses, especially as a pain reliever, and it comes with a variety of skin care benefits.
TRY MEN'S SKIN CARE
Benefits of Willow Bark Extract
Willow Bark Extract contains tannins, which have been used to treat skin conditions like eczema.
Salicylic Acid is a component of Willow Bark, which means skin care products with this ingredient will help you fight acne.
Because of the Salicylic Acid content in this ingredient, Willow Bark Extract is also a good chemical exfoliant that helps your skin shed dead skin cells.
This ingredient is an antifungal, which means it will help with any fungal skin conditions you may experience.
Willow Bark Extract is known to help with wound healing, which will reduce the risk of scarring caused by acne.
This extract reduces inflammation. Use it to help

combat

redness from acne and other types of skin irritation.
Actual Tiege Hanley Member Testimonial
"Being a personal trainer, looking great is part of my job. Had recent string of break outs that really took their toll on my skin and wanted a solution that was simple to follow. Enter Tiege Hanley. After using it since it started, the talks about my skin went from 'what happened to your skin"' to 'what are you doing with your skin, its looks amazing'. Love the AM moisturizer, as it helps keep my face hydrated and doesn't dry it out." Isaiah J. Whiting, IN
Take the skin care quiz
Dermatological Tips
Since Willow Bark Extract contains Salicylic Acid, which can be drying, be sure to use this ingredient with a good moisturizer.
Products Containing This Ingredient
---
// © Copyright 2023 Tiege Hanley