Subscription
Shipping Address
Order Date

This subscription's skin care system will get replaced.

${ address.name }




${ address.products }

${ displaySubscriptionName(address) }




${ displayProducts(address) }

${ displayAddress(address) }
${ formatDate(address.scheduleDate) }

${ address.name ? address.name : displaySubscriptionName(address)}
${ address.products }
${ displayProducts(address) }
Shipping Address
${ displayAddress(address) }
Delivery Date
${ formatDate(address.scheduleDate) }
This subscription's skin care system will get replaced.
Kegel Exercises for Men—Benefits and How-to Instructions
Want to boost your sexual performance? Kegel exercises for men can potentially help. Learn more about the benefits of kegel exercises for men and how to do them!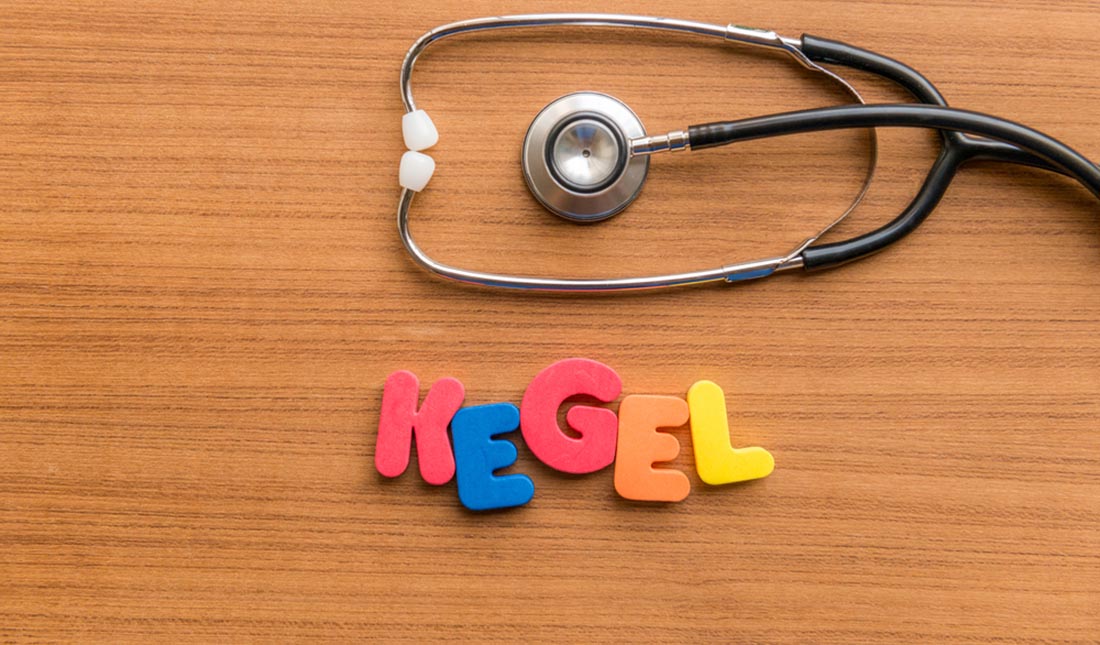 It's not uncommon for doctors to recommend kegel exercises for women, but what about for men? Can guys reap any benefits from doing kegels?
As it turns out, yes, they can. Kegel exercises for men have a slew of benefits, ranging from improved bladder control to better sexual performance. Best of all, they're simple to do. You can do them anytime and anywhere (well, almost) and with zero equipment necessary.
Here are three things you need to know about kegel exercises for men.
Kegel exercises strengthen the pelvic floor muscles, which are located at the base of the pelvis
Strengthening pelvic floor muscles may be an effective form of treatment for sexual disorders such as erectile dysfunction and premature ejaculation
Kegel exercises for men are simple to do and can improve bladder/bowel movement function
What Are Kegel Exercises?
Kegel exercises strengthen your pelvic floor muscles, a group of muscles located at the base of your pelvis. These muscles work to support your internal organs, including the bladder and the rectum.
Pelvic floor muscles can be consciously controlled. That's why most of us can feel the urge to use the restroom and wait until a convenient time to release urine or a bowel movement.
TRY MEN'S SKIN CARE
Those with weak pelvic floor muscles may have difficulty controlling bowel movements and the release of urine. Weak pelvic floor muscles can also negatively affect sexual function in men. This is because the nerve fibers that help regulate your pelvic floor muscles are also responsible for erection and ejaculation.
Benefits of Kegel Exercises for Men
It's not just women who can benefit from kegel exercises. Guys can also improve their bladder/bowel movement control and potentially increase their sexual performance by doing kegels.
Reduce Stress Urinary Incontinence
If you can't make it to the bathroom without leaking out a little urine, you may have stress urinary incontinence. While it's not common in men, it can be a debilitating problem that negatively affects a guy's quality of life.
Kegels have been shown to improve symptoms of stress urinary incontinence. In a 2018 study published in the American Journal of Men's Health, researchers asked participants to perform pelvic floor muscle exercises three times a day for six months. The results showed that men who performed pelvic floor muscle exercises experienced decreased incontinence symptoms compared to the control group (see claim: "Total Incontinence Consultation on Incontinence-Short Form scores, which provide an objective criterion for the evaluation of individuals with incontinence problems, decreased over time.")
Improve Symptoms of Erectile Dysfunction
If you suffer from erectile dysfunction (ED), strengthening your pelvic floor muscles may be an effective form of treatment. In a 2004 study published in the British Journal of General Practice, researchers conducted a randomized controlled trial of kegel exercises and recruited 55 men with ED. The results of their study demonstrated that pelvic floor muscle exercises significantly improved symptoms of ED in all participants after six months (see claim: "All showed further improvement in these outcomes at 6 months.")
Treat Premature Ejaculation
Premature ejaculation (PE) is a common and embarrassing problem that many guys struggle with. If ejaculation keeps happening faster than you'd like, kegel exercises can potentially help you last longer.
In a 2014 study published in the journal Therapeutic Advances in Urology, researchers treated 40 men with PE with pelvic floor muscle rehabilitation. The results of their study showed that strengthening pelvic floor muscles can help men gain better control of their ejaculatory reflex (see claim: "At the end of the treatment, 33 (82.5%) of the 40 patients gained control of their ejaculatory reflex, with a mean IELT of 146.2 s (range: 123.6–152.4 s).")
TAKE THE SKIN CARE QUIZ
How to Do Kegel Exercises
The first step to doing kegel exercises is to locate your pelvic floor muscles, which are also known as your pubococcygeal (PC) muscles. To locate your PC muscles, you'll need to go to the bathroom.
Once you're in the bathroom, start urinating and then try to stop mid-stream. The muscles that you use to stop urinating are your PC muscles. It might take a few tries to pinpoint the muscles. As you contract your PC muscles, your testicles will rise.
After you've identified your PC muscles, you can start strengthening them. It's super easy—just contract the muscles for 20 seconds before releasing them. Do this 15 times in a row, three times a day. You should notice an improvement in your pelvic floor muscles after three to six months.
Final Thoughts
Working out your kegel muscles isn't like doing exercises to lose belly fat. You're not going to see any visible difference that's worth boasting about on social media. But that doesn't mean kegels don't have value to men.
Doing kegels sooner rather than later can help ward off problems that might plague you in old age, such as stress incontinence and erectile dysfunction. The bottom line is do these exercises and get on a skin care system to combat wrinkles, and you can effectively pull a Benjamin Button by aging in reverse.
References
Aydın Sayılan, Aylin, and Ayfer Özbaş. "The Effect of Pelvic Floor Muscle Training On Incontinence Problems After Radical Prostatectomy." American Journal of Men's Health, vol. 12, no. 4, July 2018, pp. 1007–15.
Pastore, Antonio L., et al. "Pelvic Floor Muscle Rehabilitation for Patients with Lifelong Premature Ejaculation: A Novel Therapeutic Approach." Therapeutic Advances in Urology, vol. 6, no. 3, June 2014, pp. 83–88.
---