Subscription
Shipping Address
Order Date

This subscription's skin care system will get replaced.

${ address.name }




${ address.products }

${ displaySubscriptionName(address) }




${ displayProducts(address) }

${ displayAddress(address) }
${ formatDate(address.scheduleDate) }

${ address.name ? address.name : displaySubscriptionName(address)}
${ address.products }
${ displayProducts(address) }
Shipping Address
${ displayAddress(address) }
Delivery Date
${ formatDate(address.scheduleDate) }
This subscription's skin care system will get replaced.
Research-Backed Exercises for Guys to Lose Belly Fat
Trying to get rid of stubborn belly fat? Check out these exercises that are backed by science and proven to help guys lose belly fat fast.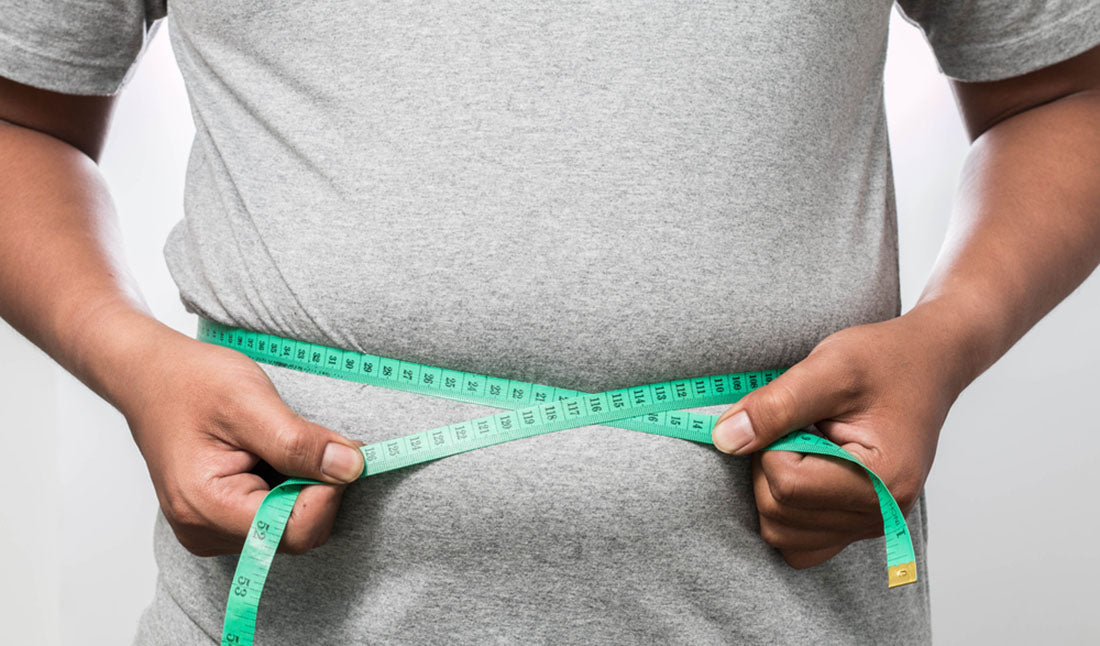 Packing a few extra pounds in your waistline is problematic, to say the least. Belly fat—also known as visceral fat—has been linked to a higher risk of serious diseases and health conditions, including heart disease, dementia, diabetes and even some cancers.
Let's also not forget that belly fat can knock any guy's confidence down a few notches every time he looks in the mirror. If you're tired of seeing belly bulge in the mirror and want to reduce your risk of certain diseases, there are plenty of exercises that can help guys target belly fat.
Here are three things you should know about losing belly fat through exercise:
Belly fat is a dangerous type of fat that increases risk of disease and premature death.
Abdominal exercises alone are not enough to eliminate belly fat.
The best way for guys to get rid of belly fat is through weight training, HIIT and HIRT exercises.
TRY MEN'S SKIN CARE
Why Is Belly Fat Dangerous?
You do your best to meditate, eat healthy and take care of your face with a skin care system. Despite all your self-care efforts, there is one problem you just can't seem to shake: stubborn belly fat.
While it may not seem like a huge deal, carrying even just a few extra pounds in your belly can be dangerous. The problem isn't only the visible layer of fat located just beneath your skin (subcutaneous fat), but also the fat that surrounds your internal organs (visceral fat).
Visceral fat is located deep in the abdominal cavity and can negatively affect our organs. Even worse, visceral fat has long been associated with a higher health risk of certain diseases and an increased risk of death.
In a 2015 study published in Obesity, researchers found a strong link between an increased amount of visceral fat and a higher risk of cardiovascular disease and decreased insulin sensitivity in both men and women (see claim: "…increases in visceral accumulation above threshold are associated with decreased insulin sensitivity and cardiovascular risk…")
Additionally, it's been hypothesized that guys store more visceral fat than women do, although the reasons for this remain unknown. This just means that you need to take extra care to eliminate belly fat by making good habits and sticking to them.
The best way to defeat visceral fat? That's right: Exercise. According to recent research published in Mayo Clinic Proceedings, exercise is far more effective at reducing visceral fat than medication (see claim: "…more substantial reductions with exercise interventions…")
Three Exercises Proven to Eliminate Belly Fat for Men
When it comes to getting rid of belly fat, not all exercises are created equal. If you want to eliminate visceral fat and lose weight fast, here are a few science-backed exercises you should try.
High-Intensity Interval Training (HIIT) Running—To burn belly fat, skip the long endurance run and opt for speedy interval runs instead. According to a 2018 study published in Sports Medicine, participants who performed HIIT running exercises burned more visceral fat compared to cycling (see claim: "A comparison showed that running was more effective than cycling in reducing total and visceral fat mass.")
HIIT Exercises: Sprints, jump rope, kickboxing, stair running, cycle sprints, etc.
Weight Training—If you enjoy pumping the iron, we've got good news. According to a 2014 study published in Obesity, weight training exercises were more effective at reducing belly fat in guys compared to aerobic exercises such as jogging and bicycling (see claim: "Among various activities, weight training had the strongest association with less WC increase…")
Weight Training Exercises: Deadlifts, back squat, bench press, kettle bell swing, pullups, etc.
High Intensity Resistance Training—From what we've learned thus far about visceral fat and exercise, it appears that resistance training and high-intensity workouts are key to blasting visceral fat. Why not combine the two for maximum fat-burning potential?
High intensity resistance training, or HIRT, involves short and intense resistance training exercises followed by short recovery periods. HIRT exercises boost your heart rate for an incredibly effective muscle-building and weight loss workout.
HIRT Exercises: Burpees, bear crawls, butt kicks, mountain climbers, etc.
Take the skin care quiz
Blasting Belly Fat for Better Health
Belly fat isn't only a confidence killer—it can have negative health consequences later in life. If you're trying to get rid of belly fat and keep it off, you need to be dedicated to your fitness regimen.
These exercises are proven to blast belly fat and torch calories so you can shrink your waistline. Just keep in mind that new habits can take a while to form. Find what motivates you and tap into this motivation whenever you feel like giving up. Soon enough, you'll be losing weight around your middle and becoming much healthier in the process.
External sources: Identification of sex-specific thresholds for accumulation of visceral adipose tissue in adults; Effect of High-Intensity Interval Training on Total, Abdominal and Visceral Fat Mass: A Meta-Analysis; Weight training, aerobic physical activities, and long-term waist circumference change in men
---
// © Copyright 2023 Tiege Hanley