Subscription
Shipping Address
Order Date

This subscription's skin care system will get replaced.

${ address.name }




${ address.products }

${ displaySubscriptionName(address) }




${ displayProducts(address) }

${ displayAddress(address) }
${ formatDate(address.scheduleDate) }

${ address.name ? address.name : displaySubscriptionName(address)}
${ address.products }
${ displayProducts(address) }
Shipping Address
${ displayAddress(address) }
Delivery Date
${ formatDate(address.scheduleDate) }
This subscription's skin care system will get replaced.
Man to Man: Ten Gifts for Son from Dad
Attention Dad: Here are 10 great gift ideas for your son, so you can give him something he won't even think of regifting.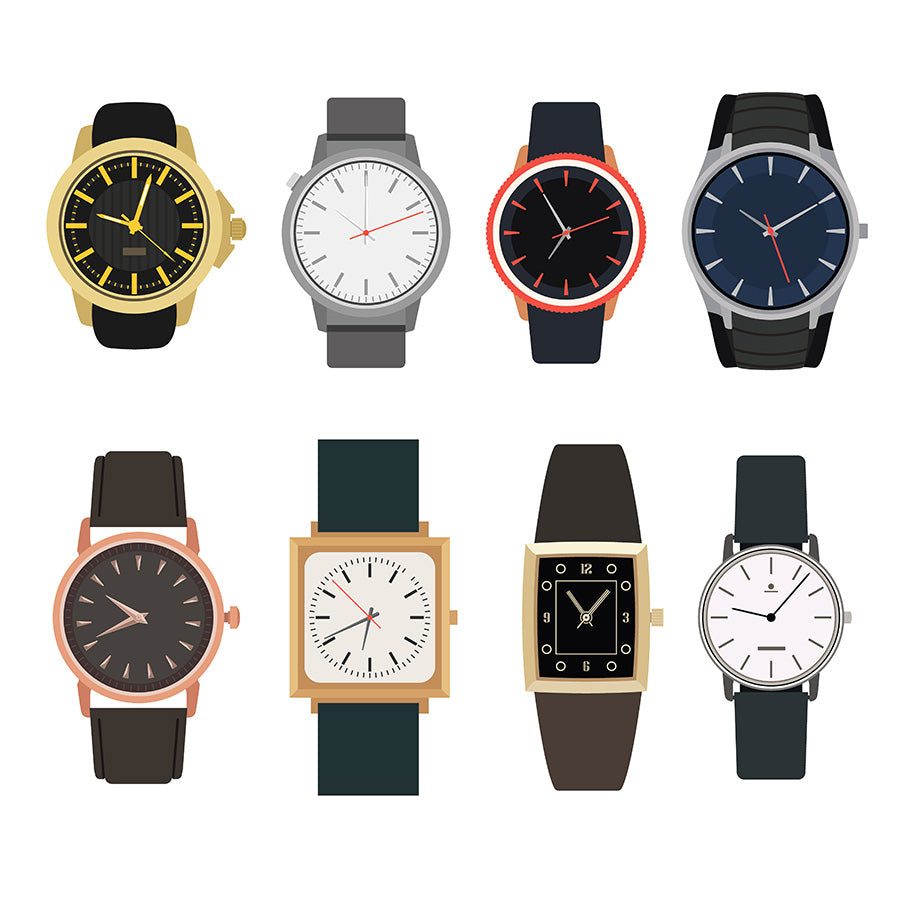 Step away from the mall kiosk. Sure, "World's Best Son" t-shirts and coffee mugs are tried and true, but they're somewhat lacking on the originality scale. "World's #1 Dad" t-shirts, now that's an entirely different story—just ask Morty Seinfeld. But, we digress.
Dads, before you go Googling gift ideas for your son (disclaimer: there's a lot more suggestions going the opposite direction), take a look at our list of 10 purchases that will put a smile on your boy's face. 
1. The Gift of Looking Good
Although he may have taken after you in the looks department, we're betting he doesn't want to look exactly like you. Don't take it personally. Instead, help him maintain youthful, healthy skin by signing him up for a Tiege Hanley subscription. Whether he's dealing with the challenges of acne in his 20s or starting to think about how to get rid of those dark circles under his eyes, we have an easy skin care regimen for him.
TRY MEN'S SKIN CARE
2. Engraved Watch
Our list puts a high priority on items that will get a lot of use, and a watch certainly fits that bill. A durable, stylish watch is a must for any guy, regardless of age, as much as younger sons might be used to employing their phones as time-telling devices. For an added personal touch, engrave the case back with a message that only you and your son will understand.
3. Leather Charging Wallet
Forget the trendy money clips. Most guys still need a quality wallet to store their essentials as well as undoubtedly numerous cards they're likely to never use yet still want to have on hand just in case. Hey, Blockbuster could make a comeback.
A nice leather wallet that also features a phone or tablet charger is a perfect dual purpose gift sure to get use for several years.
4. Personalized iPad or Tablet Case
You've likely taught your son to value his property, but sometimes he needs a reminder. An iPad or tablet case is a must-have for any son, whether he's a student or working professional. Much like the watch, personalize it with a message that will make your son think of you whenever he's working (or scanning Twitter, or setting his Fantasy Football lineup or transferring money from your bank account to his).
5. Cooler
Pregame tailgates and backyard barbecues are regular male bonding rituals. Don't let your son's next one go awry because he lacks a manly cooler. The number of options for sturdy yet portable coolers is not lacking. Take stock of what you think he'll use it for the most to figure out what's best for him. And yes, we know you've fed, clothed and housed him for years but put some of his beverage of choice inside as well. Chances are he'll be so grateful that he'll give you at least one to indulge in.
6. Water Bottle
When it comes to working out or working off the previous night's tailgate or backyard barbecue, hydration is key. A water bottle that can maintain temperature regardless of the elements is a simple yet highly useful gift.
7. Travel in Style
Whether it was storing away items in the attic or loading up the moving truck, you likely taught your son the importance of proper storage. Make sure he's living it out by gifting him a bag ideal for travel or work. We suggest going this dual purpose route so he can be equipped if he's meeting a client to close a big deal or hitting the road for a weekend getaway.
8. Road Trippin' It
Speaking of weekend getaways, cliché as it is, getting out of town with your son is a great way to relive memories and make new ones. Whether it's your umpteenth visit to a favorite destination or a more exotic excursion to a new locale, something about hitting the road with your son is a special experience. The aptly named ManTripping.com delivers some good and varied ideas that will tickle your fancy no matter what you're seeking.
Take the skin care quiz
9. Wireless Headphones
These will be ideal for whoever's riding in the passenger seat on the way back home from your road trip. We all love bonding time but there also comes a point where you just want to zone out. Wireless headphones are perfect for working out or just being on the go, as they present fewer hassles than the more standard headphones do. Yes, we're generalizing, but so be it.
10. Money
Impersonal? So be it. While it may not seem like the most thoughtful gift, we've yet to meet a son, daughter, niece or nephew who would scoff at some cash. Maybe they'll even spend it on you—just don't count on it.
---
// © Copyright 2023 Tiege Hanley