Subscription
Shipping Address
Order Date

This subscription's skin care system will get replaced.

${ address.name }




${ address.products }

${ displaySubscriptionName(address) }




${ displayProducts(address) }

${ displayAddress(address) }
${ formatDate(address.scheduleDate) }

${ address.name ? address.name : displaySubscriptionName(address)}
${ address.products }
${ displayProducts(address) }
Shipping Address
${ displayAddress(address) }
Delivery Date
${ formatDate(address.scheduleDate) }
This subscription's skin care system will get replaced.
Mineral vs. Chemical Sunscreens – Which Is Better?
In the battle between mineral vs. chemical sunscreens, which one comes out on top? Find out as we discuss the pros and cons of each.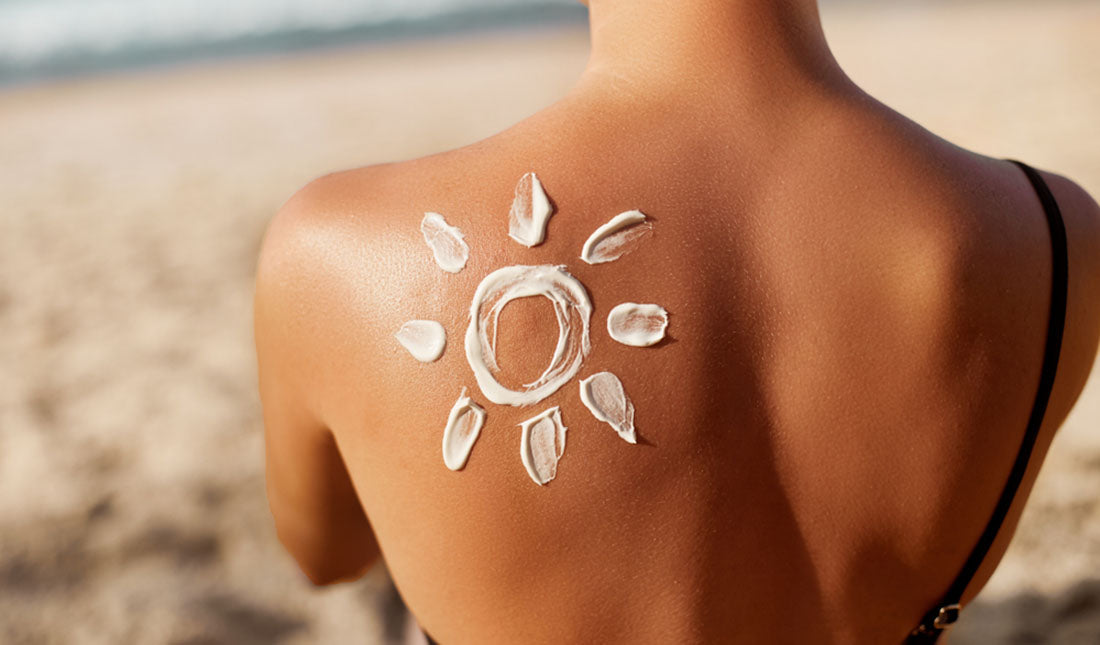 Chemical-based sunscreens have long been the reigning champion of sun protection.
But in recent years, a new challenger has emerged–mineral sunscreen.
Also referred to as "natural sunscreen" by laypersons or "physical sunscreen" by the FDA, mineral sunscreens contain minerals, such as zinc oxide and titanium dioxide.
Chemical and mineral sunscreens are both effective at protecting your skin from the sun's harmful UV rays.
However, there are important differences between the two types of sunscreens that you should know.
To help you make the right choice for your skin, we're breaking down the key differences between mineral and chemical sunscreens.
Before we get to that, here are three things you should know about mineral vs. chemical sunscreens:
Chemical sunscreens absorb UV radiation while mineral sunscreens reflect and scatter UV radiation.
The ingredients in both chemical and mineral sunscreens have sparked safety concerns in recent years.
The best sunscreen is the one you apply a generous coating of on your skin every day.
How Do Mineral and Chemical Sunscreens Work?
Both mineral and chemical sunscreens have been shown to protect skin from UV rays.
However, they do so in different ways.
Mineral sunscreens contain zinc oxide, titanium dioxide or a combination of both.
These minerals work by sitting on top of the skin, forming a protective barrier that reflects and scatters UV rays.
In contrast, chemical sunscreens contain organic compounds, such as oxybenzone, octinoxate and avobenzone.
These chemicals protect the skin by absorbing high energy UV rays and converting them to heat, which eventually dissipates from the skin.
GOT WRINKLES?
Pros and Cons of Chemical Sunscreens
For decades, chemical sunscreens have been the preferred choice for many families, and it's not difficult to see why.
Chemical sunscreens are ideal for everyday sun protection.
Chemical-based formulas tend to be thinner than mineral sunscreens, which allows them to spread more easily on the skin.
They're also easy to layer with additional skin care products and leave no white film behind on the skin.
Recently, however, the ingredients in chemical sunscreens have come under scrutiny.
In a 2019 study published in the Journal of the American Medical Association (JAMA), researchers found that four active ingredients in chemical sunscreens could be absorbed into the bloodstream in amounts that exceeded the safety threshold established by the FDA (see claim: "…application of 4 commercially available sunscreens under maximal use conditions resulted in plasma concentrations that exceeded the threshold established by the FDA…")
The FDA was quick to point out that absorption "does not equal risk."
It just means more research must be done on the potential short- and long-term health implications of sunscreen absorption.
Pros and Cons of Mineral Sunscreens
If you've been searching high and low for the best SPF for your skin, you may have come across an article or two about mineral sunscreens.
Also known as natural sunscreens, mineral sunscreens have been enjoying a huge boost in popularity lately, due to their lack of complicated chemicals.
Mineral sunscreens are considered by many to be the safer option for sun protection.
Indeed, the FDA has noted that out of 16 active ingredients in commercial sunscreens, zinc oxide and titanium oxide, both mineral ingredients, are the only ones that are recognized as being "safe and effective."
That being said, mineral sunscreens aren't without their problems. Although their formulas have gotten better in recent years, many mineral-based SPF products continue to leave a white cast on the skin.
Mineral sunscreens that don't leave a white cast on the skin may only be able to do so by breaking down their mineral ingredients into nano-sized versions, also known as nanoparticles.
Nanoparticles have also raised safety concerns.
A 2016 study published in Australian Family Physician concluded that the risk of zinc oxide nanoparticles was low, but more research was required (see claim: "Current evidence suggests that the likelihood of harm from the use of sunscreens containing nanoparticles is low; however, further research into this area is required.")
TAKE THE SKIN CARE QUIZ
Mineral vs. Chemical Sunscreens: Which One Should You Choose?
Why not both? This doesn't need to be and either-or situation.
For example, you could use a zinc-based lip balm to protect your lips and a daily SPF moisturizer to shield your face from UV rays.
Chemical and mineral sunscreens both have their unique pros and cons.
In terms of safety, mineral sunscreens are generally considered the safer option, particularly for those who have sensitive skin.
But if your skin reacts well to both types, there's no harm in using both options to keep your skin healthy.
The Takeaway
The best sunscreen is the one you're most likely to use every day without fail.
For many, that's a chemical sunscreen, while for others, it's a mineral sunscreen.
Bottom line? Choose the sunscreen that works best for you and your skin.
References
Matta, Murali K., et al. "Effect of Sunscreen Application Under Maximal Use Conditions on Plasma Concentration of Sunscreen Active Ingredients: A Randomized Clinical Trial." JAMA, vol. 321, no. 21, American Medical Association, June 2019, pp. 2082–91. jamanetwork.com.
McSweeney, Penelope C. "The Safety of Nanoparticles in Sunscreens: An Update for General Practice." Australian Family Physician, vol. 45, no. 6, June 2016, pp. 397–99.
---
// © Copyright 2023 Tiege Hanley