Subscription
Shipping Address
Order Date

This subscription's skin care system will get replaced.

${ address.name }




${ address.products }

${ displaySubscriptionName(address) }




${ displayProducts(address) }

${ displayAddress(address) }
${ formatDate(address.scheduleDate) }
${ address.name ? address.name : displaySubscriptionName(address)}
${ address.products }
${ displayProducts(address) }
Shipping Address
${ displayAddress(address) }
Delivery Date
${ formatDate(address.scheduleDate) }
This subscription's skin care system will get replaced.
How to Find the Best SPF for You
Not sure what the best SPF level is for your skin? Find out why higher SPF isn't always better and how to choose the best SPF for you.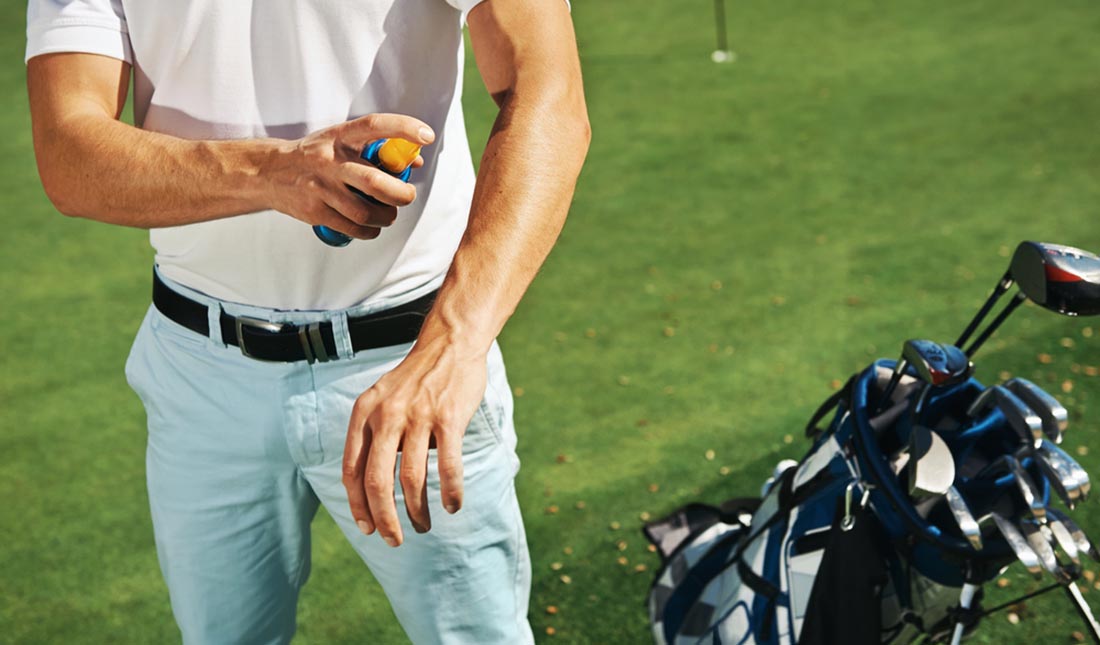 Choosing the best SPF level for your skin isn't as straightforward as it may seem. Sure, you could just reach for any bottle of sunscreen off the shelf and call it a day, but your skin might pay dearly for it later in the form of sunburn and skin cancer.
To ensure that your skin gets adequate sun protection, you need to choose the right SPF level based on your skin type, lifestyle and a slew of other factors. The first step to doing all this is understanding what SPF is and how it works.
Here are three things you need to know about choosing the SPF for your skin:
Many individuals don't fully understand the definition of SPF
A higher SPF value may give you a false sense of security
The best SPF is one that you'll use regularly
If you want to reduce your risk of skin cancer and keep skin healthy, finding the right SPF is essential. Here's how you can choose a sunscreen with the best SPF for your skin.
Why a Higher SPF Isn't Always Better
If research has shown us anything, it's that most people don't have a good grasp on how sunscreen works. Unfortunately, not understanding the basics of SPF can lead to sun damage, skin aging and, worst of all, an increased risk of skin cancer.
In a 2015 study published in JAMA Dermatology, researchers found that only 43 percent of participants understood the definition of SPF and how it worked (see claim: "…only 49 participants (43.0%) understood the definition of the SPF value.") Interestingly, the same study found that those who preferred the highest SPF value in a sunscreen were also the least educated on how SPF works.
Why is this last detail so important? Because it highlights a huge problem with high SPF products—namely, that higher SPF values tend to give people a false sense of security. This false sense of security encourages them to stay out in the sun longer, thereby increasing their risk of severe sunburn and skin cancer.
What Does SPF Mean?
SPF value is a measure of how long you can stay out in the sun before UVB rays burn your skin. If you normally burn in 20 minutes, a sunscreen with SPF 30 will (in theory) allow you to remain in the sun 30 times longer without burning.
It's also important to keep in mind that there is no sunscreen that offers full protection from the sun. Here is a breakdown of the SPF scale:
SPF 15 blocks 93 percent of UVB rays
SPF 30 blocks 97 percent of UVB rays
SPF 50 blocks 98 percent of UVB rays
SPF 100 blocks 99 percent of UVB rays
Put simply, the difference between SPF 30 and SPF 100 is insignificant. For this reason, a higher SPF may not be the best choice for your skin.
What Is the Best SPF Level for My Skin?
The best SPF level is still up for debate. However, the American Academy of Dermatology recommends everyone use a broad spectrum sunscreen (i.e., protects against both UVB and UVA rays) with a SPF rating of 30 or higher.
The Skin Cancer Foundation similarly recommends using a SPF of at least 15, or SPF 30 if you plan to spend a longer time outdoors. Regardless of which SPF level you choose, remember to read the label on your sunscreen and learn how to apply your sunscreen properly for maximum sun protection. 
What Else Should I Consider When Choosing a SPF Value?
The best SPF is the one that you'll use daily. If you're avoiding your sunscreen because it's causing your face to suddenly break out, then it's simply not the right product for you.
So, how do you choose the best SPF and sunscreen? Here are a few things to consider:
Skin Type
SPF isn't the only ingredient to look for in a sunscreen. Depending on your skin type, you may want to look for additional ingredients that will make you more likely to use your sunscreen on a daily basis.
For instance, those with acne-prone skin may want to use a light moisturizer with SPF for their face, rather than a pore-clogging sunscreen that's meant for the body. If you have dry skin, look for a moisturizer with ceramides, glycerin and other hydrating ingredients.
Broad Spectrum
SPF is a measure of protection against UVB rays, which are the type of UV rays that are most commonly associated with skin cancer. However, the SPF value doesn't guarantee protection against UVA rays, which are associated with skin damage and premature aging.
For this reason, you'll want to look specifically for a broad spectrum sunscreen. Broad spectrum SPF blocks both types of UV rays to maximize your sun protection.
Water-Resistant
If you work outside for long hours or you're working up a sweat, consider choosing a water-resistant sunscreen. Unlike regular sunscreens, water-resistant sunscreens are formulated to retain their SPF values while you're swimming or sweating.
Just remember to apply your sunscreen regularly. Similar to using a high SPF, a water-resistant sunscreen can lull people into a false sense of security with their sun protection.
The Bottom Line
For the vast majority of individuals, the best SPF levels are those that are at least SPF 15 or higher. The most important thing is that you're using your SPF properly and following the manufacturer's instructions carefully.
Finally, don't forget that sunscreen doesn't offer complete protection from UV rays. Be sure to check regularly for suspicious moles on the scalp and the rest of your body, and talk with your doctor if you notice any abnormalities.
Reference
Assessment of Consumer Knowledge of New Sunscreen Labels | Cancer Screening, Prevention, Control | JAMA Dermatology | JAMA Network. Accessed 12 Nov. 2019.
---