Subscription
Shipping Address
Order Date

This subscription's skin care system will get replaced.

${ address.name }




${ address.products }

${ displaySubscriptionName(address) }




${ displayProducts(address) }

${ displayAddress(address) }
${ formatDate(address.scheduleDate) }

${ address.name ? address.name : displaySubscriptionName(address)}
${ address.products }
${ displayProducts(address) }
Shipping Address
${ displayAddress(address) }
Delivery Date
${ formatDate(address.scheduleDate) }
This subscription's skin care system will get replaced.
Do You Need Sunscreen if You Have Dark Skin?
Do you really need sunscreen if you have dark skin? Let's set the record straight on whether people with dark skin need to use a daily SPF.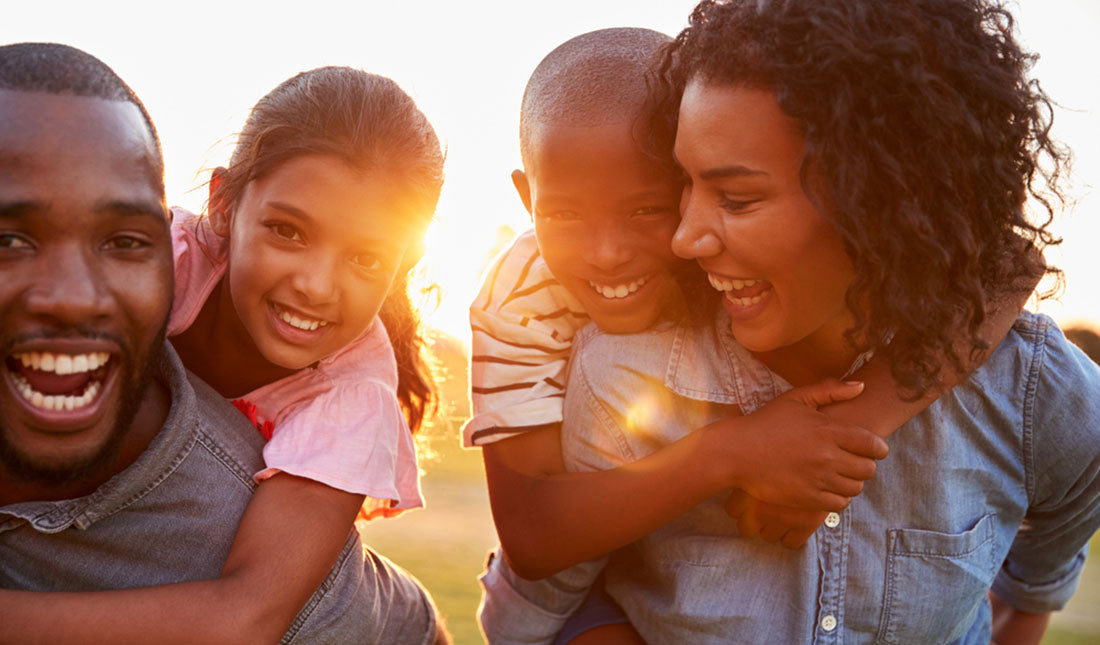 While there are many sunscreen myths out there, one of the more harmful lies is that dark-skinned people don't need sunscreen.
This could not be further from the truth.
Although your melanin-rich skin isn't as susceptible to sun damage, that doesn't mean the risk isn't there.
Not only can dark-skinned individuals get sun-induced skin cancer, it often goes unnoticed for far too long, leading to much deadlier outcomes.
Read on to find out exactly why you should never skip the SPF, plus a few recommendations on sunscreen for dark skin.
Here are three things you should know about sunscreen for dark skin:
Darker skin tones have more melanin, a natural pigment that offers some sun protection.
Although a person of color is less likely to develop skin cancer, they're more likely to die from it than white people.
The best SPF for dark skin individuals is one that will be used on a consistent basis.
Why Dark Skin Tones Need Sun Protection
Having a darker skin tone comes with a few perks, one of which is that you have some built-in protection from the sun.
Thanks to the abundance of melanin pigment in your skin, research shows that you're less likely to develop skin cancer compared to those with lighter skin tones (see claim: "Many epidemiological studies have shown a lower incidence for skin cancer in individuals with darker skin compared to those with fair skin.")
But if you thought that having dark skin lets you off the hook for using a daily SPF, think again.
The sun's damaging UV rays can penetrate skin of all ethnicities, from light to dark.
Although light skin individuals are more likely to get skin cancer, people of color are statistically more likely to die from it.
According to a 2014 study published in the Journal of the American Academy of Dermatology, this may be due to several factors, including a lack of awareness, late-stage diagnosis and limited access to health care (see claim: "The increased morbidity and mortality associated with skin cancer in patients of color compared with white patients may be because of the lack of awareness, diagnoses at a more advanced stage, and socioeconomic factors such as access to care barriers.")
The bottom line? Don't skip the SPF!
If you have dark skin, you should be using sunscreen daily, even when it's cloudy.
GOT WRINKLES?
What to Look for in a Sunscreen for Dark Skin
Let's face it, not all sunscreens are created equal.
Some formulas are too greasy for oily skin types, while others leave behind a white cast that is particularly noticeable on brown and black skin.
The best sunscreen for dark skin is one you'll use on a regular basis.
To find a sunscreen that suits your skin, lifestyle and needs, here are few things you should look for in a sunscreen for dark skin.
1. SPF 15 or Higher
The Skin Cancer Foundation recommends a daily SPF of 15 or higher, regardless of skin color.
However, unless you're staying indoors all day, you may want to go a little higher.
SPF 15 only blocks 93 percent of UVB rays, which means that seven percent of UVB rays can still penetrate your skin and cause sun damage.
2. Streak-Free
When shopping for a sunscreen for your dark skin, you'll need to decide between a chemical or a physical sunscreen.
Physical sunscreens–that is, sunscreens which use minerals such as zinc or titanium dioxide–may leave a white cast on the skin.
While this white cast may not be super noticeable on light skin, it can stick out like a sore thumb on people of color.
If you don't want a white cast on your face, look for a chemical sunscreen that contains active ingredients, such as oxybenzone or avobenzone.
3. Lightweight
Many sunscreen products contain greasy formulas that can make your face look shiny.
This is most common in sunscreens labeled "water-resistant."
Unless you're swimming or sweating, you probably don't need to use a water-resistant sunscreen for everyday use.
Instead, look for a daily moisturizer with SPF with broad-spectrum protection that won't clog your pores and cause acne breakouts.
TAKE THE SKIN CARE QUIZ
Setting the Record Straight
The simple truth is that even dark skin tones need sun protection.
Along with practicing sun safety, using a daily SPF will help lower your risk of skin cancer.
Don't forget to check yourself for suspicious skin lesions.
With the right prevention strategies and early detection, you can remain healthy while enjoying the sunshine.
References
Brenner, Michaela, and Vincent J. Hearing. "The Protective Role of Melanin Against UV Damage in Human Skin." Photochemistry and Photobiology, vol. 84, no. 3, 2008, pp. 539–49. Wiley Online Library.
Agbai, Oma N., et al. "Skin Cancer and Photoprotection in People of Color: A Review and Recommendations for Physicians and the Public." Journal of the American Academy of Dermatology, vol. 70, no. 4, Elsevier, Apr. 2014, pp. 748–62.
---
// © Copyright 2023 Tiege Hanley