Subscription
Shipping Address
Order Date

This subscription's skin care system will get replaced.

${ address.name }




${ address.products }

${ displaySubscriptionName(address) }




${ displayProducts(address) }

${ displayAddress(address) }
${ formatDate(address.scheduleDate) }

${ address.name ? address.name : displaySubscriptionName(address)}
${ address.products }
${ displayProducts(address) }
Shipping Address
${ displayAddress(address) }
Delivery Date
${ formatDate(address.scheduleDate) }
This subscription's skin care system will get replaced.
The 4 Best Probiotics for Men (2019)
Need to rebalance your gut? Learn how guys can benefit from probiotics and get our top picks for the best probiotics for men.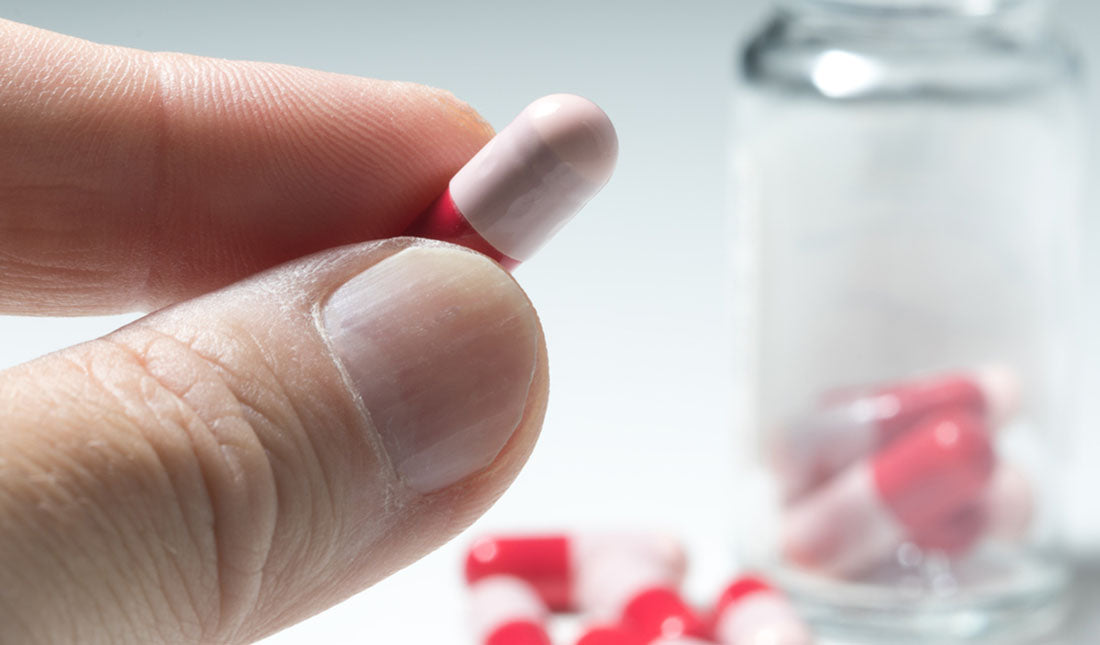 Without a doubt, one of the biggest wellness trends of 2019 is digestive health. With a growing body of research showing the importance of a healthy gut, many are wondering whether they should be taking probiotics to improve their health and wellness.
Probiotics are known as the "good" bacteria that are found in certain foods. Though you already have some good bacteria living in your gut, adding a probiotic supplement can help fight "bad" bacteria in your gut that may be the source of many common health woes.
Should guys take probiotics? And if so, which ones should you be adding to your daily routine?
Here are three things you should know about probiotics for men:
Probiotics support healthy gut function, which in turn supports several important systems within the human body.
Due to differences in a man and woman's physiology, it's important that you take probiotic supplements formulated specifically for men.
Talk with your doctor first before taking any probiotic supplement.
TRY MEN'S SKIN CARE
Do Men Need Probiotics?
While guys don't necessarily need probiotic supplements to be healthy, they can offer several health benefits that are worth taking a closer look at. If you struggle with digestive issues, probiotics can potentially make a huge difference to your gut health, skin health and overall well-being.
Your gut consists of "good" and "bad" bacteria. Collectively, they're known as microbiota, which live in a community of micro-organisms called a microbiome inside your gastrointestinal tract.
Why does this matter, you ask? Because the microbiome plays an important role in our overall health, contributing to a variety of systems within the human body including our immune system, heart health and digestive tract.
Research has shown that probiotics can help promote a healthy digestive tract, restore balance to our gut and possibly help treat certain diseases. Here are a just a few science-backed benefits of probiotics:
Improve Skin—It's no secret that many guys struggle with acne and other skin issues. According to a 2019 study published in the British Journal of Dermatology, probiotics were shown to improve inflammatory skin diseases and improve wound healing (see claim: "Oral and topical probiotics appear to be effective for the treatment of certain inflammatory skin diseases and demonstrate a promising role in wound healing and skin cancer.")
Boost Heart Health—Probiotics can potentially help reduce the risk of cardiovascular diseases such as heart disease, which is the leading cause of death for American men. According to a 2016 review published in Food & Function, probiotics can lower LDL-cholesterol and blood pressure to boost cardiovascular health (see claim: "Accumulating evidence shows probiotics to lower low density lipoproteins (LDL)-cholesterol and improve the LDL/high density lipoproteins (HDL) ratio, as well as lower blood pressure…")
Improve Mood—Some studies have shown that probiotics can improve cognitive function and boost mood. In a 2015 study published in Brain, Behavior and Immunity depressed subjects took probiotics for four weeks and reported having fewer negative thoughts at the end of the trial (see claim: "…intake of probiotics may help reduce negative thoughts associated with sad mood.")
Again, these are just a few of the many benefits that probiotics have to offer. In the next section, we'll discuss some of the best probiotics available for men today. 
Take the skin care quiz
The Four Best Probiotics for Men
If you're wondering why guys need special formulas of probiotics compared to women, it's due to the differences in our gut health. In a 2019 study published in Molecular Nutrition & Food Research, researchers found that gut microbiota in men and women react differently to diets, even with the diets being similar (see claim: "…higher levels of Desulfovibrio, Roseburia, and Holdemania are observed in men than in women after the consumption of the LF diet.")
Additionally, the best probiotics for men are formulated to address their specific health concerns. With that in mind, here are the best probiotic products to boost your health and well-being:
Healthy Gut, Happy Skin
You wouldn't dream of using a skin care system that wasn't formulated for a man's skin, right? Neither should you settle for a probiotic that isn't formulated specifically for men. Men have physiological differences that require different products. With one of these probiotics for men, you can maximize your gut health and enhance your handsome.
---
// © Copyright 2023 Tiege Hanley