Subscription
Shipping Address
Order Date

This subscription's skin care system will get replaced.

${ address.name }




${ address.products }

${ displaySubscriptionName(address) }




${ displayProducts(address) }

${ displayAddress(address) }
${ formatDate(address.scheduleDate) }

${ address.name ? address.name : displaySubscriptionName(address)}
${ address.products }
${ displayProducts(address) }
Shipping Address
${ displayAddress(address) }
Delivery Date
${ formatDate(address.scheduleDate) }
This subscription's skin care system will get replaced.
What Is Squalane?
What is squalane and should you be adding it to your skin care routine? Learn about the potential benefits of squalane and how it can impact your skin.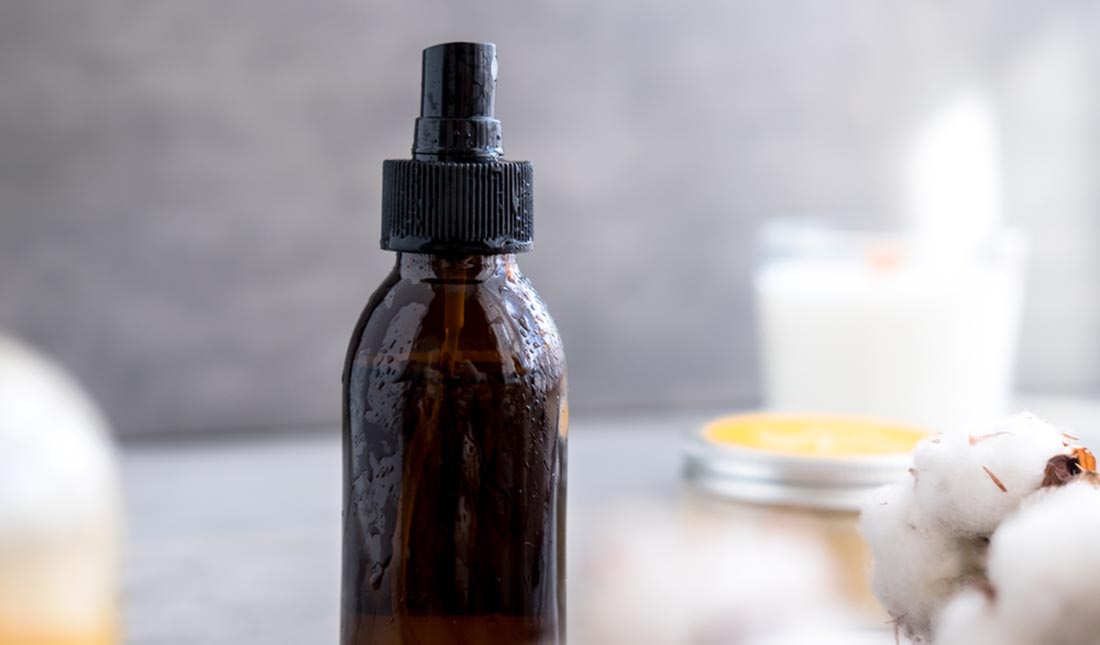 If you pay any attention whatsoever to skin care products, you've probably noticed that squalane is the new "it" ingredient in skin care.
In the last few years, this moisturizing powerhouse has found its way into all sorts of skin care products–from cleansers and moisturizers to serums and acne creams.
But let's back up a minute: What is squalane and should you be using it in your skin care routine?
We'll answer those questions and more below.
First, here are three things you need to know about squalane:
Squalane is a shelf-stable derivative of squalene, a substance found naturally in our sebaceous glands.
Squalane is an ultra-hydrating ingredient that acts as a natural moisturizer to the skin.
No matter what your skin type, adding squalane to your skin care routine can help you achieve healthy, vibrant skin.
The Lowdown on Squalane
So, what is squalane and why is everyone so obsessed with it?
Before we can answer that, we need to talk about squalene (yes—with an "e") first.
What Is Squalene?
Squalene is a polyunsaturated lipid that is found in all plants and animals, including humans.
In people, squalene is naturally secreted by the sebaceous glands.
Skin tissue is rich in skin surface lipids, such as squalene, which help moisturize the skin and maintain the strength of the skin's protective barrier.
Put simply, squalene is your body's secret to maintaining healthy, youthful skin for as long as possible.
If you associate squalene with sharks, that's because squalene was once commonly sourced from shark liver oil.
Fortunately, this practice is beginning to die down, and many skin care companies now source their squalene and squalane from plant oils such as amaranth and olives instead.
TRY MEN'S SKIN CARE
Squalane vs. Squalene
If you take a closer look at your skin care products, you'll notice that only squalane is ever listed as an ingredient. Why not squalene?
The difference between squalane and squalene comes down to how they're sourced.
Squalene isn't shelf-stable, so scientists found a way to create a hydrogenated version of it, known as squalane.
Squalane is far more shelf-stable than squalene which makes it much easier to use in skin care products (like our WASH body bar).
In full disclosure, our squalane is sourced from olives—not sharks!
What Are the Benefits of Squalane?
Squalane clearly offers a slew of advantages for the skin, but is there any benefit to adding more squalene to your skin?
The answer: maybe.
Unfortunately, there haven't been many studies involving the application of squalane on humans.
However, there is some evidence that squalane and squalene can do your skin a ton of good.
According to a 2012 study published in Advances in Food and Nutrition Research, squalane and squalene work as emollients, antioxidants, detoxifiers and skin hydrators (see claim: "Up to date, anticancer, antioxidant, drug carrier, detoxifier, skin hydrating, and emollient activities of these substances have been reported both in animal models and in vitro environments.")
TAKE THE SKIN CARE QUIZ
Additional research suggests that squalene plays an important role in the body by protecting our skin from UV rays and other sources of radiation (see claim: "squalene is not very susceptible to peroxidation…protecting human skin surface from lipid peroxidation due to exposure to UV and other sources of ionizing radiation.")
Given that UV rays greatly contribute to skin aging, it stands to reason that squalene may have an anti-aging effect on the skin.
Who Should Use Squalane?
The true beauty of squalane is that it's for everyone.
Both men and women of all ages and backgrounds can benefit from using this hydration powerhouse.
That being said, some people may benefit from using squalane more than others.
As we age, our body's natural squalene production begins to decline.
This usually happens around age 30.
A reduction in squalene can result in dry, flaky skin and consequently, a weakened skin barrier.
Thus, someone in their 30s or 40s is more likely to benefit from squalane compared to someone in their early 20s.
But again, anyone can use squalane to achieve smoother, healthier skin.
Since it's a non-greasy emollient and non-irritating ingredient, it's a practical solution for every skin type—from acne-prone to sensitive skin.
The Takeaway
Squalane is the buzzworthy skin care ingredient that everyone is talking about.
But does it live up to the hype?
Although the lack of studies on squalane make it difficult to say one way or another, the existing research on squalane is promising.
If you decide to use squalane-based products, remember to test a patch of your skin before applying the product on larger areas of your body.
References
Kim, Se-Kwon, and Fatih Karadeniz. "Chapter 14 - Biological Importance and Applications of Squalene and Squalane." Advances in Food and Nutrition Research, edited by Se-Kwon Kim, vol. 65, Academic Press, 2012, pp. 223–33.
Kelly, G. S. "Squalene and Its Potential Clinical Uses." Alternative Medicine Review: A Journal of Clinical Therapeutic, vol. 4, no. 1, Feb. 1999, pp. 29–36.
---
// © Copyright 2023 Tiege Hanley