Subscription
Shipping Address
Order Date

This subscription's skin care system will get replaced.

${ address.name }




${ address.products }

${ displaySubscriptionName(address) }




${ displayProducts(address) }

${ displayAddress(address) }
${ formatDate(address.scheduleDate) }

${ address.name ? address.name : displaySubscriptionName(address)}
${ address.products }
${ displayProducts(address) }
Shipping Address
${ displayAddress(address) }
Delivery Date
${ formatDate(address.scheduleDate) }
This subscription's skin care system will get replaced.
What Is the Best Diet for Men? We Review the Research
There are several popular diets for men, but which one should you try? According to the research, these are the best diets for men worth trying this year.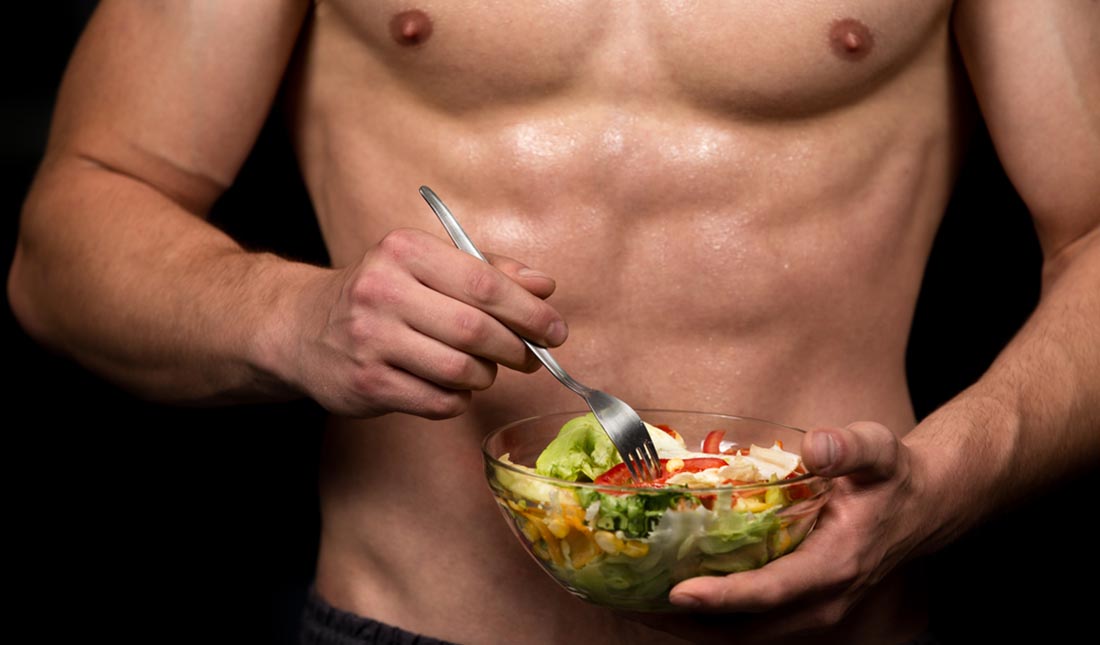 If there is one thing more difficult than dieting itself, it's choosing a particular diet to follow in the first place. Each year, fad diets grab the headlines and promise to change our entire lives with a new way of eating. How do you know which ones are worth following and which ones are a complete waste of time?
Obviously, diets for men aren't created equal. To help you find an eating plan that works for you, we've rounded up a few of the most promising diets for men and combed through the research.
Before we tell you what we found, here are three things you need to know about diets for men.
There is no single best diet plan for men. What works for one person may not work for another
Intermittent fasting is a promising diet that can result in weight loss, reduced inflammation and lower risk of cardiovascular disease
Talk with your doctor before going on a new diet plan
The 5:2 Diet
The 5:2 Diet (aka, the Fast Diet) is a diet that isn't so much about what foods you eat, but rather when you eat them. It's a form of intermittent fasting that involves eating how you would normally for five days and then eating roughly 25 percent of your daily caloric intake for two days.
TRY MEN'S SKIN CARE
What the Research Says: While there aren't many human studies on the 5:2 Diet specifically, there is some evidence to show that various forms of intermittent fasting can provide a wide range of health benefits. According to a 2019 study published in the journal Cell Metabolism, alternate-day fasting can help individuals lose weight, reduce inflammation and lower their risk of cardiovascular disease (see claim: "ADF improved cardiovascular markers, reduced fat mass (particularly the trunk fat), improving the fat-to-lean ratio, and increased β-hydroxybutyrate, even on non-fasting days.")
Plant-Based Diet
If you're one of the many guys who is reluctant to give up meat permanently, we've got good news—you may not have to. A plant-based diet is much easier to follow because both meat and dairy are still on the table, just not as much.
Plant-based diets are exactly what they sound like. You load up your plate with foods stemming primarily from plants. This includes food groups such as fruits, vegetables, nuts, whole grains and legumes.
What the Research Says: According to a 2013 update published in the Permanente Journal, plant-based diets are low-cost and low-risk interventions that can potentially help individuals lose weight and lower blood pressure (see claim: "Research shows that plant-based diets are cost-effective, low-risk interventions that may lower body mass index, blood pressure, HbA1C, and cholesterol levels.") In other words: Why not give plant-based diets a try? You don't have much to lose (apart from stubborn belly fat, that is).
Mediterranean Diet
Diet trends come and go, but the Mediterranean Diet has remained constant in the headlines for decades. This popular diet is made up of foods that people from Greece and Italy used to eat in the 20th century. The Mediterranean Diet is largely applauded for its heart-healthy benefits, which makes it a worthy diet plan for guys who are creeping up in age and want to focus more on heart health.
What the Research Says: In a 2013 study published in the New England Journal of Medicine, researchers found that eating a Mediterranean Diet could significantly reduce cardiovascular incidents in individuals with a high risk of cardiovascular disease (see claim: "Among persons at high cardiovascular risk, a Mediterranean diet supplemented with extra-virgin olive oil or nuts reduced the incidence of major cardiovascular events.")
TAKE THE SKIN CARE QUIZ
According to a 2012 study published in Scandinavian Journal of Public Health, the Mediterranean Diet also has a protective effect on acne (see claim: "The Mediterranean diet score ≥6 revealed a protective effect towards acne (crude OR 0.22, 95% CI 0.08-0.64).") Who knows? This diet, along with using a daily acne cream, could be a game-changer for your skin at the very least.
Eating Small, Frequent Meals
Intermittent fasting isn't for everyone. Some people feel ravenous in-between meals and tend to overeat as a result. Others just feel irritable and moody after going for so long without proper sustenance.
Eating small, frequent meals seems like an effective way to overcome these challenges. Does it hold up to the science, though? Let's find out.
What the Research Says: If your caloric intake is well-controlled, eating smaller and more frequent meals can be beneficial in some respects. In a 2011 study published in the Journal of the International Society of Sports Nutrition, researchers found that eating small, frequent meals could decrease hunger, improve appetite control and have positive effects on cholesterol levels (see claim: "When energy intake is limited, increased meal frequency may likely decrease hunger, decrease nitrogen loss, improve lipid oxidation, and improve blood markers such as total and LDL cholesterol, and insulin.")
However, eating frequent meals won't raise your metabolic rate or magically improve your blood pressure. If your goal is to slim down rather than bulk up, this diet plan probably isn't for you.
Bottom Line
Choosing the best diet for men is difficult because we all have different body types and dieting goals. Put simply, what works for one guy may not work for another. Your best bet is to talk with your doctor before going on any specific diet. They may refer you to a nutritionist who can create a diet tailored to your nutritional needs.
References
Stekovic, Slaven, et al. "Alternate Day Fasting Improves Physiological and Molecular Markers of Aging in Healthy, Non-Obese Humans." Cell Metabolism, vol. 30, no. 3, Sept. 2019, pp. 462-476.e5.
Tuso, Philip J., et al. "Nutritional Update for Physicians: Plant-Based Diets." The Permanente Journal, vol. 17, no. 2, 2013, pp. 61–66.
Primary Prevention of Cardiovascular Disease with a Mediterranean Diet | NEJM. Accessed 31 Jan. 2020.
Mediterranean Diet and Familial Dysmetabolism as Factors Influencing the Development of Acne. - PubMed - NCBI.
International Society of Sports Nutrition Position Stand: Meal Frequency | Journal of the International Society of Sports Nutrition | Accessed 31 Jan. 2020.
---
// © Copyright 2023 Tiege Hanley