Subscription
Shipping Address
Order Date

This subscription's skin care system will get replaced.

${ address.name }




${ address.products }

${ displaySubscriptionName(address) }




${ displayProducts(address) }

${ displayAddress(address) }
${ formatDate(address.scheduleDate) }

${ address.name ? address.name : displaySubscriptionName(address)}
${ address.products }
${ displayProducts(address) }
Shipping Address
${ displayAddress(address) }
Delivery Date
${ formatDate(address.scheduleDate) }
This subscription's skin care system will get replaced.
Why is Tiege Hanley Offering a One-Time Purchase?
The data doesn't lie. When we noticed a trend among a small cohort of our customers, we realized we could make life easier on them. Thus, the "one-time purchase" was born.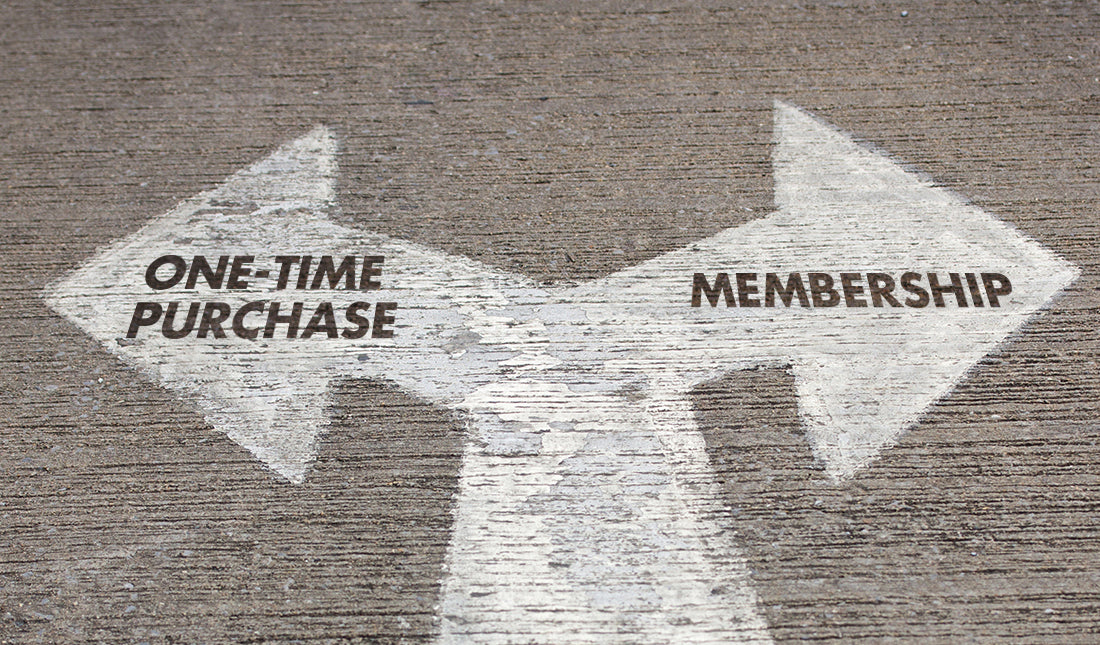 For nearly four years, Tiege Hanley only sold men's skin care products as subscriptions.
That's because we believe skin care (yes, two words) is a simple thing you should do every day, like brushing your teeth.
It's easier to do it every day if you're never concerned about running out of it.
Have you ever been out of toothpaste for a few days straight? Gross—kinda doubt it.
Moreover, we sell subscriptions because we have the utmost faith in our Skin Care Systems and a steadfast commitment to making your whole experience with our company as "uncomplicated" as possible.
What Does Uncomplicated Even Mean?
That word—uncomplicated—has a lot of meaning to us.
Uncomplicated means being guided by easy instructions.
Uncomplicated means never having to transfer product into "travel-size" bottles.
Uncomplicated means never having to think about running out.
Uncomplicated means no bullshit and no surprises.
And our guys "get it." If they didn't, we wouldn't still be around four years later.
But despite "getting it," some of our guys just can't make the subscription model work.
Here's Where the Data Comes In
We're obsessed with data.
We know how long you've been a customer, how many boxes you've received, what products you're getting, and when you canceled.
We also know when you reactivated your subscription.
And then canceled again a month later.
Then reactivated again.
Finally, we were the ones who "got it."
We realized this was OUR problem, not YOUR problem.
The products work for you, but for whatever reason, the recurring shipment or payment doesn't.
Why Our First Solution Wasn't Our Best
When we started this business, we wanted to make it super easy for our customers to cancel their subscription.
Tiege Hanley has never charged a fee to cancel. We try not to hassle our guys at all.
You don't have to speak to someone on the phone. You don't have to wait a month for it to go into effect.
You just log in, click a couple buttons, and it's done.
Additionally, we've offered a 100% money back guarantee on our products since Day 1.
You know what the data says about the money back guarantee?
It's hardly ever requested.
But it turns out making our subscription easy to cancel wasn't the solution for some of our guys, because they kept reactivating it when they wanted more products.
Solution No. 2—The One-Time Purchase
So, we decided to try something different for these guys to keep their experience with Tiege Hanley as uncomplicated as possible.
The new "One-Time Purchase" option is available for all of our Skin Care Systems and Acne Systems.
One box, one payment, one shipment.
Nothing to cancel.
Full disclosure: Each Skin Care System does cost $10 more when you buy it as a one-time purchase.   
Why?
Because our website and our operations are set up to fulfill subscriptions.
Fulfilling one-time-orders actually creates an exception in how we operate, which comes at an additional cost to us.
Plus, there's just a lot more value in a membership, what can we say?
We hook our subscribers up with a lot more than just a cheaper box.
The Desired Affects
We hope we'll see a change in the data.
We hope the number of "active subscriptions" and "canceled subscriptions" will be a little more reliable.
But most importantly, we hope our guys who were dealing with this recurring headache can finally relax.
Honestly, we're sorry we didn't figure it out sooner.
The Next Step—Customization
If you're new to Tiege Hanley, the one-time purchase option is an excellent way to try our products without a long-term commitment.
After one box, you'll understand which products you love and perhaps which products you can live without.
Then when you do start a subscription, you can get a customized box of products.
For example:
Get the Starter System, which includes face wash and morning moisturizer and comes with a free lip balm right off the bat.
Then start adding additional products to your box.
Get WASH, AM and ACNE one month.
Get WASH, AM and EYES the next.
Get WASH, AM, LIP, SCRUB BODY BAR, HAND SANITIZER and SUPER SERUM if you want.
You get it—the options are endless.
So now that we all "get it," let's get back to helping you maintain the healthiest and handsomest skin of your life.
Thanks for being a Tiege Guy then, now and always.
---
// © Copyright 2023 Tiege Hanley