Subscription
Shipping Address
Order Date

This subscription's skin care system will get replaced.

${ address.name }




${ address.products }

${ displaySubscriptionName(address) }




${ displayProducts(address) }

${ displayAddress(address) }
${ formatDate(address.scheduleDate) }

${ address.name ? address.name : displaySubscriptionName(address)}
${ address.products }
${ displayProducts(address) }
Shipping Address
${ displayAddress(address) }
Delivery Date
${ formatDate(address.scheduleDate) }
This subscription's skin care system will get replaced.
7 Dating Tips for Men
Looking for love or a casual fling? Check out our best dating tips for men and learn how to expertly navigate the dating landscape in 2020. Take notes, fellas.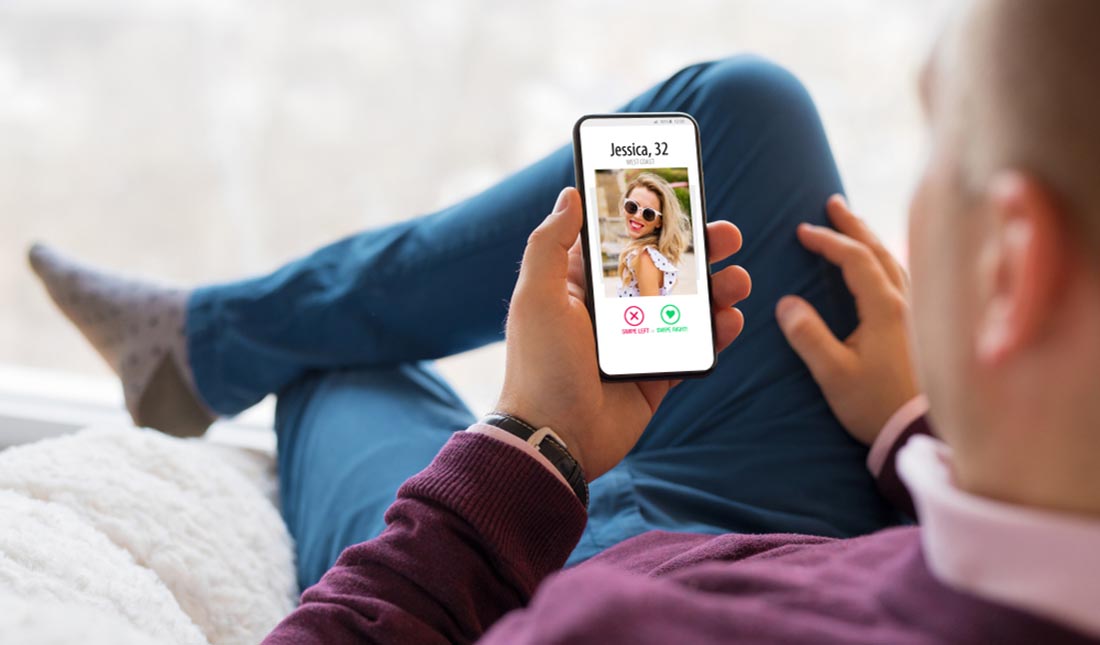 Dating can be incredibly stressful.
After going on a string of bad dates, it can be tempting to say, "forget it" and get a dog for companionship.
But all it takes is one amazing date to make you change your pessimistic view of dating.
To help you spark a connection (and keep the fire burning hot), we're dishing out our best dating tips for men.
Here are three things you should know about dating for men:
Set clear expectations for the relationship from the beginning.
Pursue hobbies and passions outside of work.
If your loved ones tell you that your date is bad news, take heed.
Dating doesn't need to be stressful.
Here are seven dating tips for men that will make getting to know someone fun and exciting.
1. Be Upfront About Your Intentions
Are you looking for a committed relationship or do you want to keep things more casual?
If you're dating casually, that's fine.
But be honest about your intentions.
Otherwise, your date may get offended when you suggest heading back to your place rather than taking her on a romantic candlelit dinner.
2. Pursue Interesting Hobbies
No one wants to date a boring guy with no hobbies.
That's just the cold, hard truth.
If you don't have any passions outside of work, focus on finding an interesting hobby you can pursue in your spare time.
Pursuing hobbies during your off hours is sexy and will give you a lot more to talk about on dates.
A relaxing hobby can also make you better at your job.
According to a 2020 study published in the Journal of Vocational Behavior, spending more time on hobbies can boost people's confidence and performance on the job (see claim: "We found that time spent on leisure over and above an individual's average was positively related to work-related self-efficacy…")
TRY MEN'S SKIN CARE
3. Put Effort into Your Appearance
Girls often go to great lengths to look good for a first date.
Many of them spend hours doing their hair, applying makeup and choosing the perfect date outfit.
The least you can do is put a little effort into your own appearance.
Eat healthy foods, go to the gym and get on a simple skin care routine.
Some regular grooming can also go a long way in making a good first impression.
Trim your bushy beard, apply product to your hair and do a little manscaping if needed.
4. Crack a Smile
When you lock eyes with a girl from across a room, don't stare back at her with a neutral expression.
Crack a smile when you catch them looking!
It will make you seem way more friendly and approachable.
Honestly, you should probably get in the habit of smiling at strangers.
Not only will you get approached by women more often, research shows that smiling can also make you happier in general.
According to a 2019 study published in Psychological Bulletin, a person's facial expressions can influence their feelings (see claim: "The available evidence supports the facial feedback hypothesis' central claim that facial feedback influences emotional experience…")
TAKE THE SKIN CARE QUIZ
5. Don't Be Desperate
Desperation is not an attractive quality, fellas. Your date can smell your please-love-me vibes from a mile away.
No one wants to feel like they were chosen from a place of pure desperation.
To avoid looking so thirsty for love, try to avoid putting all your hopes and expectations into a single date.
Remember that dating should be fun.
The entire point is to get to know someone better—that's it.
6. Listen to Your Family and Friends
When your family and friends tell you that your date has a million red flags, listen to them.
Yes, there are exceptions to this rule.
Maybe your parents are racist or don't approve of your date for religious reasons.
But in general, they can probably spot red flags much better than you can.
7. Clean Your Home
Whether it's the first date or the fifth date, always tidy up your home before you meet up.
You never know when the date might end up back at your place.
Do you really want her to see you living in a pig sty?
If the vacuum that your mom bought you hasn't been touched in months, get it out and clean your home.
Women don't want to look at your living space and think, "Oh, great—another chore for me to do."
Know Your Dealbreakers
Love can make guys do crazy things.
If you're looking for a serious relationship, think carefully about your dealbreakers and stick to them.
Don't compromise on the big stuff, no matter how attractive the other person may be.
It's better to be alone than to waste your life away with someone you can't stand.

References
Kelly, Ciara M., et al. "The Relationship between Leisure Activities and Psychological Resources That Support a Sustainable Career: The Role of Leisure Seriousness and Work-Leisure Similarity." Journal of Vocational Behavior, vol. 117, Mar. 2020, p. 103340.
Coles, Nicholas A., et al. "A Meta-Analysis of the Facial Feedback Literature: Effects of Facial Feedback on Emotional Experience Are Small and Variable." Psychological Bulletin, vol. 145, no. 6, American Psychological Association, 2019, pp. 610–51.
---
// © Copyright 2023 Tiege Hanley