Subscription
Shipping Address
Order Date

This subscription's skin care system will get replaced.

${ address.name }




${ address.products }

${ displaySubscriptionName(address) }




${ displayProducts(address) }

${ displayAddress(address) }
${ formatDate(address.scheduleDate) }

${ address.name ? address.name : displaySubscriptionName(address)}
${ address.products }
${ displayProducts(address) }
Shipping Address
${ displayAddress(address) }
Delivery Date
${ formatDate(address.scheduleDate) }
This subscription's skin care system will get replaced.
7 Sex Tips for Men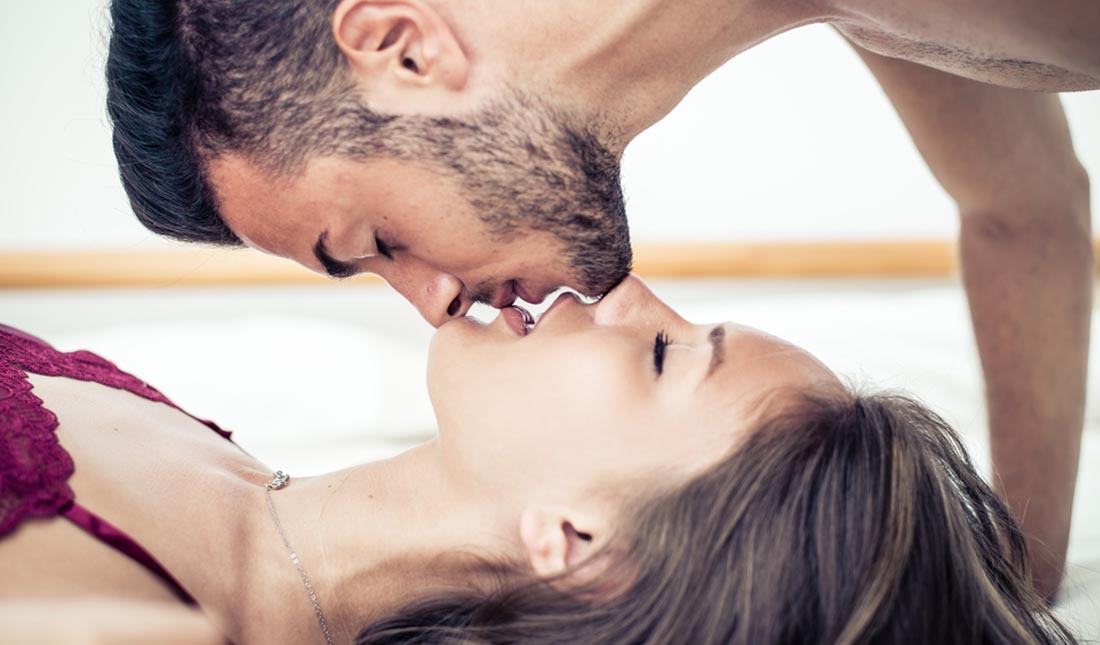 Ah, sex—one of humanity's favorite pastimes. Although we've been doing it for millennia, sex isn't as easy as Hollywood movies and porn would have many guys believe.
If you want to have a fun time in the sack, it always helps to get a few pointers beforehand. Even if you consider yourself a modern-day Don Juan, we guarantee that there is some room for improvement, which is why we're dishing out our best sex tips for men.
Before we dive in, here are a few things you need to know to have incredible sex.
Foreplay is extremely beneficial for both men and women
The most unsexy thing you can do in bed is rush your girl's orgasm
Don't forget to play it safe with adequate protection
Ready to feel like a sex god? Here are a few of our best sex tips for men.
1. Don't Skimp on Foreplay
Foreplay is a lot like stretching before a big game. You don't want to be taken out of the game too early because you didn't warm up properly. The same can be said for sex.
While some couples may find it erotic to jump straight into sex, most people (yes, men, too) need a little warm-up before we get to the main event. Not only does foreplay get things lubricated down there, it's also vital to maintaining a connection and intimacy with your partner.
TRY MEN'S SKIN CARE
Similar to cuddling, foreplay triggers the release of oxytocin, the feel-good hormone that plays a role in social bonding. In other words, if you skip the foreplay, you may not get the full benefit of these bonding hormones that make you feel closer to your partner.
2. Longer Is Not Necessarily Better
When it comes to the actual sex part of sex, don't assume that your lady wants it all night long. There are few people in this world—regardless of gender— who truly want sex to go on for hours and hours.
In fact, most people don't even want sex to extend beyond 15 minutes. At least, that's according to research from Penn State Erie, where researchers surveyed sex therapists in the U.S. and Canada and found that 7-13 minutes was considered the most desirable time frame for sexual intercourse.
3. Keep Open Lines of Communication
Want sex to be as fun and pleasurable as possible? Then be open to talking about sex in the first place.
According to a 2017 study published in the Journal of Marital and Family Therapy, couples who kept open lines of communication regarding sex were associated with a higher frequency of female orgasms and greater overall satisfaction in the relationship in both partners (see claim: "Our findings revealed greater amounts of sexual communication were associated with increased orgasm frequency in women and greater relationship and sexual satisfaction in both sexes.")
Don't be embarrassed to talk about what you like and don't like in bed. Likewise, encourage your girl to talk about what she likes and doesn't like, too. Sex will only get better and better as you learn more about each other.
4. Take Better Care of Yourself
For some reason, a lot of guys stop trying to improve themselves shortly after landing a girlfriend. If you don't want to end up back in Single Town (population: you), then don't let yourself fall down this rabbit hole of self-neglect.
Remember to make time for yourself every day. Work out daily, get on a regular skin care routine and do one activity every day that gives you joy.
Not only will you impress your girlfriend with your dedication to self-care, you'll be way more confident–both inside and outside the bedroom.
5. Bring in Some Toys
We don't know what guy needs to hear this, but your girl's vibrator is not a direct competitor to your penis. Busting out her vibe doesn't mean that you're inadequate in the sex department.
Bringing sex toys into the bedroom is simply a great way to enhance sexual pleasure and increase orgasm frequency for both partners. In fact, a 2009 study published in the Journal of Sex Medicine found that men who use vibrators tended to score higher on positive sexual health measures related to erectile dysfunction, sex satisfaction, orgasm and sexual desire (see claim: "Men who had used vibrators, particularly those with more recent use, were more likely to report participation in sexual health promoting behaviors…")
6. Dish Out Some Compliments
Getting naked in front of someone for the first time is nerve-racking. Even if your date is insanely attractive, she still wants to be reassured that you find her body unbelievably sexy.
TAKE THE SKIN CARE QUIZ
When you're getting frisky, throw a compliment or two her way. Just be sure to keep it simple and natural. A curse word followed by "you're so sexy" will usually do the trick.
Giving her a compliment will probably help her relax and can make her feel even more aroused. And as they say, the wetter the better.
7. Don't Rush Her
Do you know of a young, healthy guy who has trouble climaxing? Although we're sure that they're out there, we can probably all agree that they are few and far between.
Women, on the other hand, often do have trouble climaxing. One of the best things you can say to a woman in this scenario? "Take all the time you need." It will put them at ease and make them feel much less self-conscious about finishing in a timely manner.
Final Words of Advice
Remember—sex is a lot more fun when you're not stressing about potential pregnancy or disease. Make your sex life better by using protection every time and by getting regular medical checkups.
References
Penn State. "Good Sexual Intercourse Lasts Minutes, Not Hours, Therapists Say." ScienceDaily. ScienceDaily, 2 April 2008.
Jones, Adam C. ,Robinson, W. David ,Seedall, Ryan B. (2018). The role of sexual communication in couples' sexual outcomes: a dyadic path analysis. Journal of Marital and Family Therapy, 44, 606– 623.
Reece, M., Herbenick, D., Sanders, S.A., Dodge, B., Ghassemi, A. and Fortenberry, J.D. (2009), Prevalence and Characteristics of Vibrator Use by Men in the United States. The Journal of Sexual Medicine, 6: 1867-1874.
---
// © Copyright 2023 Tiege Hanley