Subscription
Shipping Address
Order Date

This subscription's skin care system will get replaced.

${ address.name }




${ address.products }

${ displaySubscriptionName(address) }




${ displayProducts(address) }

${ displayAddress(address) }
${ formatDate(address.scheduleDate) }

${ address.name ? address.name : displaySubscriptionName(address)}
${ address.products }
${ displayProducts(address) }
Shipping Address
${ displayAddress(address) }
Delivery Date
${ formatDate(address.scheduleDate) }
This subscription's skin care system will get replaced.
Worried About Age Spots? 5 Ways Men Can Reduce or Remove Them
Want to get rid of age spots? Learn about laser therapy, cryotherapy, men's age spot remover and other possible treatments that can reduce or remove age spots.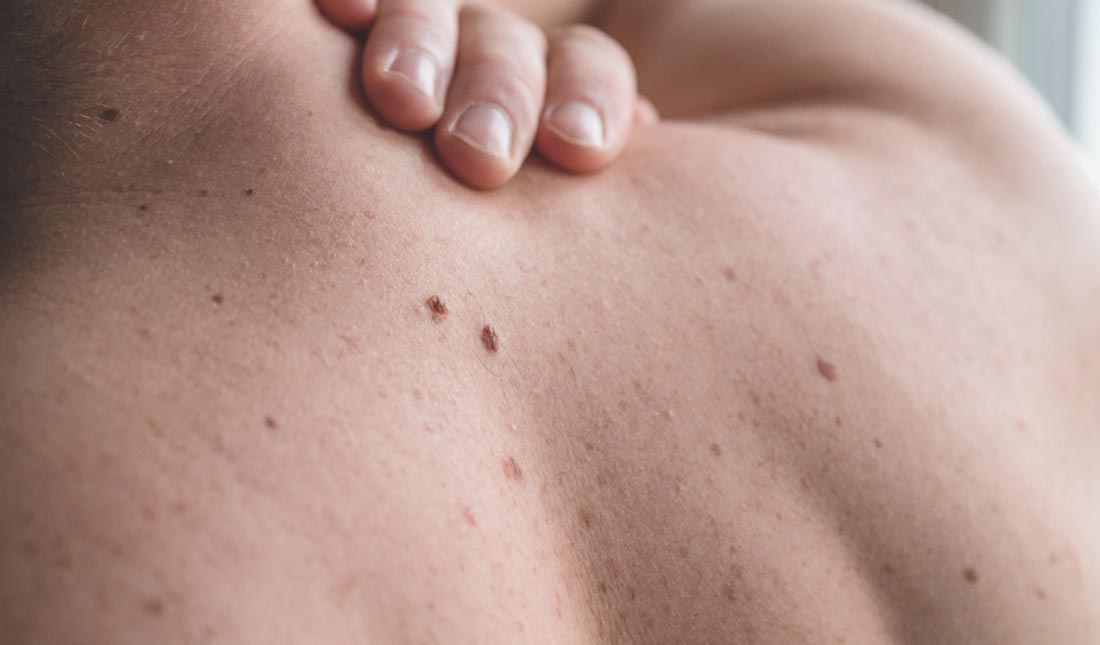 Getting older has its fair share of perks, but age spots sure aren't one of them.
Also known as dark spots and sun spots, age spots are the flat, brown marks that can develop on the skin as we age.
Age spots are usually harmless and not physically bothersome.
However, a lot of guys don't like their age spots and want them removed for cosmetic reasons.
If you don't like seeing brown spots spattered across your hands, face and back, there are a few foolproof ways of removing or reducing them.
Before we explain how to get rid of age spots, we'll discuss what causes them in the first place.
Here are three things you need to know to reduce or remove age spots:
A men's age spot remover is an affordable way to reduce the appearance of age spots
Laser therapy is a fast and effective treatment for dark spots on the skin
Laser therapy, cryotherapy and microdermabrasion should always be performed by an experienced dermatologist
What Causes Age Spots?
Age spots are a type of hyperpigmentation, an umbrella term that refers to any darkening of the skin.
Excess sun exposure is the main culprit behind age spots.
When the skin is continuously exposed to UV rays, the body produces a dark pigment called melanin to protect skin from further sun damage.
The melanin can become clumped together and result in flat, brown spots on the skin.
How to Get Rid of Age Spots
Although some age spots can be difficult to treat, there are several methods of reducing or removing their appearance.
Before you try any of the following methods, see a board-certified dermatologist to ensure that your age spots aren't cancerous.
GOT WRINKLES?
1. Men's Age Spot Remover
A men's age spot remover is one of the more affordable and effective ways of reducing age spots.
Age spot removers are topical lightening products that are designed to brighten the skin and treat skin discoloration such as age spots or melasma.
The best men's age spot removers usually contain Hydroquinone or Niacinamide (vitamin B3). 
If you have sensitive skin, you might want to stick with Niacinamide.
In a 2011 study published in Dermatology Research and Practice, researchers compared the effects of Niacinamide versus Hydroquinone on patients with dark spots.
They concluded that Niacinamide was effective at reducing pigmentation while producing less side effects (see claim: "Side effects were present in 18% with niacinamide versus 29% with HQ.")
Keep in mind that a men's age spot remover won't work overnight.
You'll need to apply the product as directed for three to six months before you see any noticeable improvement.
2. Concealer
Concealer is a color-correcting makeup product.
Although it won't lighten your skin, it can be a quick and affordable solution to disguise your age spots.
If you're going to dabble in makeup for men, you'll want to do your research first.
To avoid looking clownish, be sure to choose a concealer that matches your natural skin tone as close as possible.
3. Laser Therapy
If you want a fast treatment for age spots, light therapy may be your best option.
Laser treatments use light beams to improve hyperpigmentation disorders (like age spots) by targeting melanin and shattering the pigment deposits in the skin.
Although lasers are one of the more expensive treatment options for dark spots on the skin, they're also one of the most effective.
Consult with a dermatologist to see if you're a good candidate for laser therapy.
TAKE THE SKIN CARE QUIZ
4. Cryotherapy
Cryotherapy is another treatment option for age spots to consider.
With this treatment, a dermatologist will apply liquid nitrogen to the spots on your skin to destroy the dark pigment.
Once the area heals, the skin will appear lighter.
When performed by an experienced dermatologist, this treatment is fast, effective and safe.
5. Microdermabrasion
With microdermabrasion treatments, a dermatologist will use a handheld device that gently exfoliates the top layer of skin to reduce age spots.
It's a safe treatment option for all skin colors and has no recovery time.
However, that doesn't mean the procedure won't have side effects.
You may experience redness and swelling at the site.
When performed incorrectly, your dark spots could worsen. For this reason, the American Academy of Dermatology strongly recommends that patients receive this procedure from a dermatologist—not a salon or non-medical spa.
Prevention Is Key
The best way to get rid of age spots is to prevent them from happening in the first place.
To help avoid new spots, limit your sun exposure and apply a daily moisturizer with SPF on your face at least 20 minutes before you go outside.

Reference
Navarrete-Solís, Josefina, et al. "A Double-Blind, Randomized Clinical Trial of Niacinamide 4% versus Hydroquinone 4% in the Treatment of Melasma." Dermatology Research and Practice, vol. 2011, 2011, p. 379173.
---
// © Copyright 2023 Tiege Hanley