Subscription
Shipping Address
Order Date

This subscription's skin care system will get replaced.

${ address.name }




${ address.products }

${ displaySubscriptionName(address) }




${ displayProducts(address) }

${ displayAddress(address) }
${ formatDate(address.scheduleDate) }

${ address.name ? address.name : displaySubscriptionName(address)}
${ address.products }
${ displayProducts(address) }
Shipping Address
${ displayAddress(address) }
Delivery Date
${ formatDate(address.scheduleDate) }
This subscription's skin care system will get replaced.
How Long Does It Take to Create a Habit?
How long does it take for us to form a new habit? Hint: It's not 21 days. Find out how long it really takes to create a habit and how it can help you achieve your goals.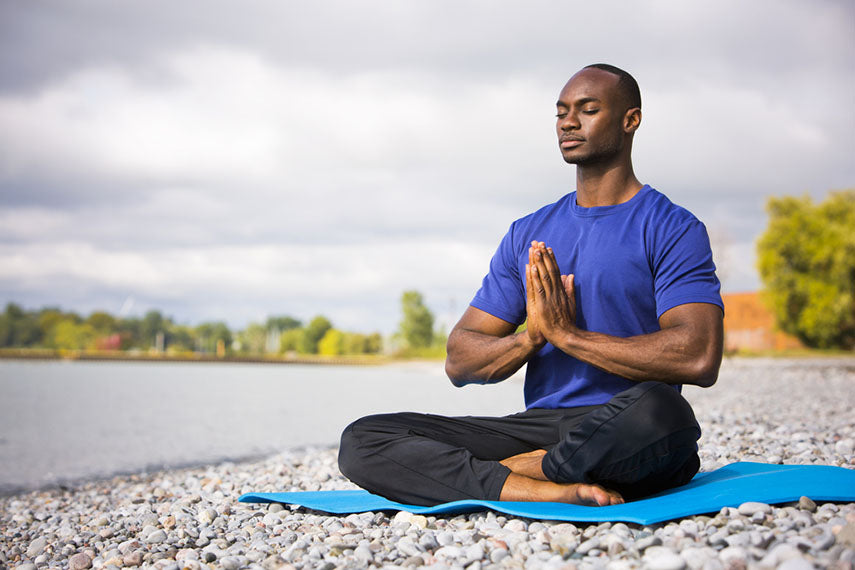 If you've ever tried starting a new diet, only for it to fail spectacularly after a week, you certainly aren't alone. A lot of guys find it challenging to make their good habits stick around long-term.
Why do some guys struggle to stick to their goals and commitments, while others have no trouble picking up a new routine? The answer could lie in the length of time they committed to forming their habits.
The common belief was that a habit takes 21 days to stick, but new research shows that isn't always the case. So, how long does it take to create a habit?
Here are three things you need to know about the length of time it takes for your daily actions to become habitual:
Your brain has a limited amount of energy it expends for daily tasks. To conserve energy, your brain automates the decision-making process.
Your brain undergoes a three-step process (called a "habit loop") which allows it to form a long-term habit.
Although it varies by individual, it takes an average of 66 days to form a habit.
TRY MEN'S SKIN CARE
The Importance of Forming Good Habits
There is a reason why eating healthy and exercising regularly is difficult for so many of us. Both of these actions require a significant amount of brain power and motivation for us to complete.
Even seemingly small tasks such as washing your face before bed or practicing mindfulness meditation for five minutes in the morning can take a conscious effort in the beginning. If you do them every day, though, your efficient brain does something fascinating and begins automating the process.
By automating the decision-making process, your brain frees up energy that it can then put towards other tasks. Suddenly, it no longer seems so difficult to eat a salad every day or remind yourself to apply SPF before heading out the door. You begin to perform these actions automatically, without needing as much motivation as you did before.
The Science Behind Habits
According to a 2016 study published in Dialogues in Clinical Neuroscience, the process in which the brain puts together a specific set of actions and begins automating them is known as "chunking" and has been noted across a wide range of species (see claim: "One dominant feature of neural activity in the basal ganglia is a pattern of activity…potentially by 'chunking' the behavior together into a unit.")
This chunking process is important because it plays a key role in the formation of habits. The formation of habits is a three-step process: First, your brain responds to a trigger which tells it to begin automating the process.
Next, your brain starts chunking tasks into a pattern (i.e., a routine) for simplification purposes. Finally, there is the reward, which encourages your brain to make your newfound routine into a regular habit.
Take the skin care quiz
Here's How Long It Really Takes to Create a New Habit
So, how long does this three-step habit loop take to form? You may have heard the long-held belief that it takes 21 days for a habit to stick, but recent research has challenged this theory.
In a 2009 study published in the European Journal of Social Psychology, researchers decided to investigate the habit-forming process. They had 96 volunteers perform an activity for 12 weeks which involved eating, drinking or another daily activity in the same context (i.e., eating fruit for breakfast or flossing each morning).
Researchers concluded that the habit-forming process varied widely, with some habits being formed in just 18 days while others took as long as 254 days (see claim: "The time it took participants to reach 95% of their asymptote of automaticity ranged from 18 to 254 days.")
The study showed that on average, it took participants 66 days to form a new habit. In other words, don't feel disheartened if you've stuck to your daily routine for a month and it still feels difficult. Just keep persevering and it will eventually become easier.
Bottom Line
Forming good habits is essential to achieving your goals and realizing your full potential in life. Whether you're trying to establish a routine with a skin care system you can actually stick to or establish a habit of meditating every night before bed, you need to give yourself more than just a couple of months to make these routines stick.
---
// © Copyright 2023 Tiege Hanley