Subscription
Shipping Address
Order Date

This subscription's skin care system will get replaced.

${ address.name }




${ address.products }

${ displaySubscriptionName(address) }




${ displayProducts(address) }

${ displayAddress(address) }
${ formatDate(address.scheduleDate) }

${ address.name ? address.name : displaySubscriptionName(address)}
${ address.products }
${ displayProducts(address) }
Shipping Address
${ displayAddress(address) }
Delivery Date
${ formatDate(address.scheduleDate) }
This subscription's skin care system will get replaced.
How Men Can Lose Weight Fast
Need to shed a few pounds in a hurry? Find out how men can lose weight in record time for a better appearance.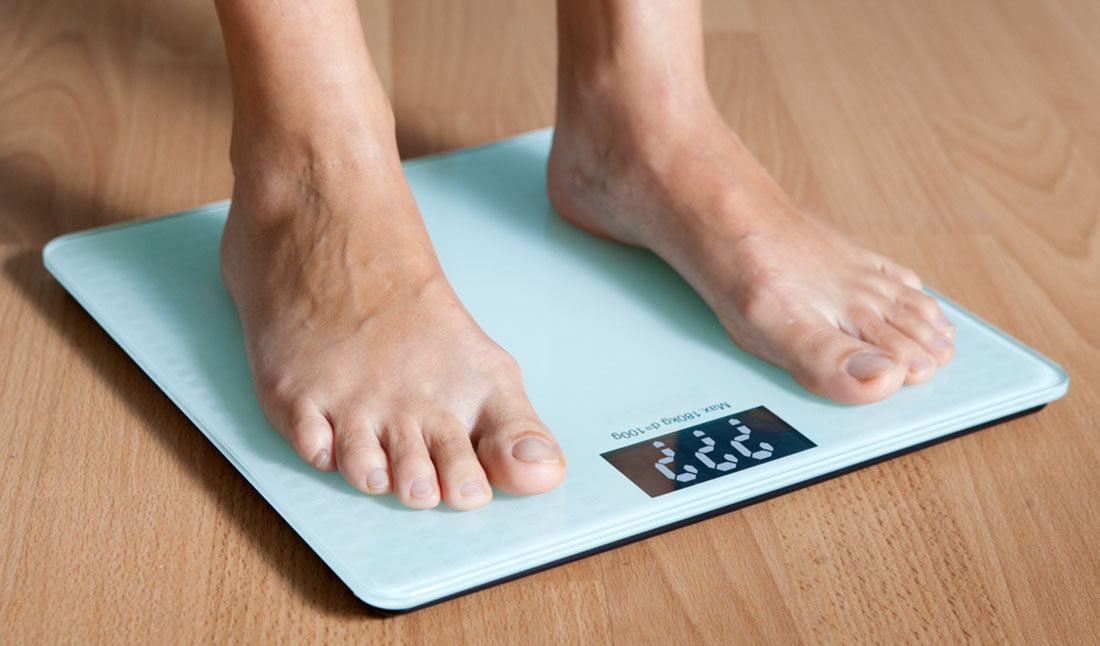 Guys have a key advantage over women in the weight loss department. On average, our muscle mass is greater, which means that we typically torch calories quicker and can lose weight faster as a result.
Despite our more advanced rate of weight loss, there are times when "fast" just isn't fast enough. For instance, maybe you're the best man in your brother-in-law's wedding and want to look good for their wedding photos. Perhaps you have a beach vacation planned and don't want to hide underneath a t-shirt the entire time.
In either case, there is nothing wrong with wanting to speed up your weight loss efforts. The key is to find ways to drop pounds faster without compromising your health.
With that in mind, here are three things you need to know to drop weight quickly and safely:
New research shows that eating breakfast after exercise can help guys lose weight.
HIIT and HIRT training can ramp up weight loss efforts.
Making meals at home is key to controlling calorie intake.
Consider Skipping Breakfast
You've probably heard it a million times: Eating a healthy breakfast is key to losing weight. However, a new study has found that skipping breakfast entirely could help facilitate weight loss.
According to a 2019 study published in the Journal of Nutrition, researchers found that fit young men who omitted breakfast reduced their overall calorie intake throughout the day, suggesting that this strategy could lead to quicker weight loss results (see claim: "In healthy men, pre-exercise omission creates a more negative daily energy balance and could therefore be a useful strategy to induce a short-term energy deficit.") 
After your workout, do a few cool down stretches and hop in the shower to reduce potential acne breakouts. Though you'll probably be pretty hungry by the time lunch rolls around, you may still end up eating less than you would if you had consumed breakfast.
TRY MEN'S SKIN CARE
Watch Your Meat Consumption
A lot of guys tend to overdo it on meat. While protein can help you stay fuller for longer—thus, helping you lose weight—meat can be relatively calorie-dense and sabotage your weight loss efforts.
You don't need to become a full-blown vegetarian to lose weight. However, adding more vegetables to your plate is a solid slim-down strategy. Plus, you can always make them more enticing by sautéing them with olive oil and spices.
Do HIIT Training Exercises
High-intensity interval training (HIIT) involves quick but strenuous exercises that build muscle while torching calories. Not only do HIIT workouts save you time, they're also incredibly effective for losing weight.
Guys who try losing weight quickly often lose muscle mass and water in the process. By challenging your muscles with HIIT workouts, you'll be more likely to burn fat rather than lose your precious muscle gains.
If you want to really crank up your weight loss and muscle-building results, consider creating a HIIT/HIRT workout combination, a la Chris Hemsworth. HIRT stands for high-intensity resistance training (often compared to traditional resistance training (TT)), and although it's the new kid on the fitness block, it's clearly doing Hemsworth some good.
In fact, a 2012 study published in the Journal of Translational Medicine found that HIRT training revved up resting energy rate expenditure more than traditional resistance training, suggesting that it could be beneficial in weight loss efforts (see claim: "HIRT showed a greater significant increase (p < 0.001) in REE at 22 hours compared to TT…")
Take the skin care quiz
Get in the Kitchen
If you eat out often, we've got bad news: Even so-called "healthy" restaurants and fast food chains tend to load their food with sugar and butter.
To lose weight quickly, your best bet is to start making more meals at home. You can even get your significant other in on the action and make it a habit to cook meals together.
If you don't have time to cook elaborate meals at home, start learning the fine art of meal prepping. Set aside a day (such as Sunday) to prep healthy meals for the week and take them to work with you. On top of losing weight, you'll likely begin seeing other benefits, too, such as clearer skin and improved self-esteem.
Adopting Healthy Habits for Life
While guys may lose weight faster than women do, it still takes time and effort to shed pounds you've been holding onto for years. After your big event or vacation has come and gone, don't let your new, healthy habits go to waste!
Once you get into the groove of your new, healthy routine, don't lose your momentum—it can take months to create a new habit, so keep up your hard work and you can turn your quick weight loss program into a lifelong routine. Who knows? Your weight loss achievements may spur you to take on new healthy habits, such as using an anti-aging serum or committing to better sleep.
External sources: Article Navigation
Skipping Breakfast Before Exercise Creates a More Negative 24-hour Energy Balance; High-Intensity Interval Resistance Training (HIRT) influences resting energy expenditure and respiratory ratio in non-dieting individuals
---
// © Copyright 2023 Tiege Hanley