Subscription
Shipping Address
Order Date

This subscription's skin care system will get replaced.

${ address.name }




${ address.products }

${ displaySubscriptionName(address) }




${ displayProducts(address) }

${ displayAddress(address) }
${ formatDate(address.scheduleDate) }

${ address.name ? address.name : displaySubscriptionName(address)}
${ address.products }
${ displayProducts(address) }
Shipping Address
${ displayAddress(address) }
Delivery Date
${ formatDate(address.scheduleDate) }
This subscription's skin care system will get replaced.
Lots of Time on Your Hands? How to Get Ripped
Not sure what to do with all your free time? Put it to smart use by learning how to get ripped!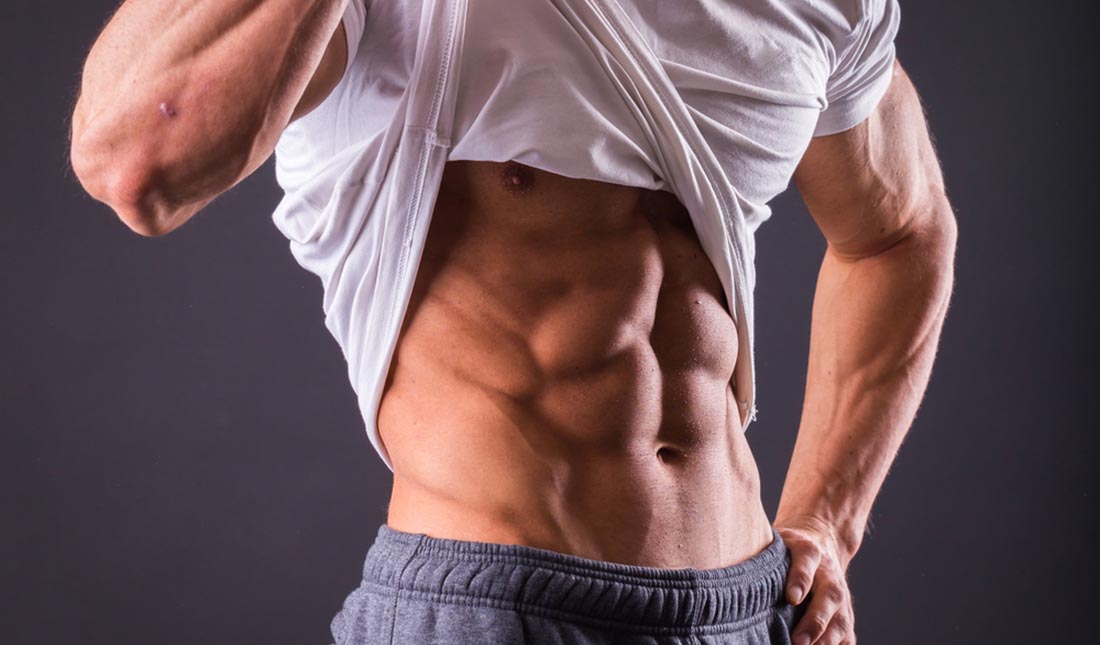 So, you suddenly have a lot of free time these days.
That means you've also been blessed (or cursed, depending on your view) with how to spend your ample free time.
Sure, you could spend your days twiddling your thumbs and mindlessly snacking on unhealthy foods.
Or you could use this time to get a shredded physique.
Achieving an incredible body requires a ton of hard work and discipline.
But if you're up for a challenge, we'll teach you how to attain a sculpted physique that is nothing short of magazine-worthy.
Here are three things you need to know to get ripped:
Get the green light from a medical professional before starting an exercise program.
If you're trying to lose weight and build muscle, be careful when cutting calories.
Eating a high-protein diet and limiting empty carbs is essential to getting a sculpted physique.
Want to get an enviable physique?
Here's how you can make the most of your free time by getting shredded.
1. Do Less Cardio, More Strength Training
We all know that cardiovascular exercise (such as cycling or swimming) is important for one's health.
But if your ultimate goal is to attain a sculpted body, you need to go easy on the cardio and incorporate more strength training into your fitness regimen.
Strength training is what allows muscles to grow bigger rather than weaken over time.
To gain more muscle, aim to lift weights three or four times a week and limit cardio to once or twice a week.
And, in case you're wondering, you don't need to lift ridiculously heavy weights at the gym to get shredded.
According to a 2016 study published in the Journal of Applied Physiology, lifting lighter weights many times is just as effective for muscle building as lifting heavier weights with fewer repetitions (see claim: "Our data show that in resistance-trained individuals, load, when exercises are performed to volitional failure, does not dictate hypertrophy or, for the most part, strength gains.")
TRY MEN'S SKIN CARE
2. Know How Much to Eat
If you're trying to lose weight and build muscle simultaneously, be careful not to slash too many calories.
When you reduce your caloric intake too much, your body will devour your muscles first—not your stubborn belly fat.
To get an idea on how many calories you should consume, use an online calorie counter to identify your daily calorie requirement.
Remember to factor in how many calories you burn at the gym.
Once you know your target caloric intake, you can customize your nutrition to reach your physical goals.
3. Eat a High-Protein Diet
There's a reason why body builders consume lots of whey protein shakes, eggs, chicken and other high-protein foods.
Protein is the building block of muscle, and research shows that it can have a huge impact on body composition.
In a 2013 study published in The FASEB Journal, researchers found that doubling the daily allowance of protein could help protect against muscle loss in dieters (see claim: "…we determined that consuming dietary protein at levels exceeding the RDA may protect fat‐free mass during short‐term weight loss.")
Calculating your protein needs can be tricky.
To make things simple, a general rule of thumb is to consume 2.2 grams of protein per kilogram of lean body mass.
4. Lay Off the Booze
Sorry guys, but your post-workout pint is ruining your dreams of getting shredded.
Alcohol is nothing but empty carbs and calories.
While the occasional brewski probably won't affect your muscle gains too much, drinking too much alcohol can make you fat.
Alcohol is also a diuretic—meaning, it dehydrates you and zaps your energy.
Being dehydrated can also lead to an increase in muscle breakdown.
Bottom line: Go easy on the booze.
5. Don't Skip Rest Days
Don't be that guy who refuses to take a break from the gym.
You're only slowing down your progress by doing this.
When you neglect rest days, you don't give your muscles the opportunity to repair and rebuild themselves.
This is effectively robbing you of all your hard work in the gym.
For maximum gains, plan to rest at least one or two days each week.
Listen to your body and give it the time it needs to come back stronger.
TAKE THE SKIN CARE QUIZ
6. Get 7-9 Hours of Sleep
Sleep is integral to muscle building.
A lack of sleep can make you sluggish and tired, increasing the temptation to skip a workout.
More importantly, not getting enough sleep can through off your metabolism and hormonal balance.
This can increase your appetite for unhealthy carbs which, over time, contribute to greater amounts of visceral fat.
To avoid sabotaging your muscle building efforts, make getting a good night's sleep a top priority.
Final Advice
In addition to your newfound fitness regimen, consider getting on a skin care routine as well.
After all, you're going to be doing a lot of sweating.
Sweat can lead to acne if you're not careful.
By getting on both a simple skin care routine and a fitness regimen, your confidence will be soaring in a matter of a few weeks.
References
Morton, Robert W., et al. "Neither Load nor Systemic Hormones Determine Resistance Training-Mediated Hypertrophy or Strength Gains in Resistance-Trained Young Men." Journal of Applied Physiology, vol. 121, no. 1, American Physiological Society, May 2016, pp. 129–38.
Pasiakos, Stefan M., et al. "Effects of High-Protein Diets on Fat-Free Mass and Muscle Protein Synthesis Following Weight Loss: A Randomized Controlled Trial." The FASEB Journal, vol. 27, no. 9, 2013, pp. 3837–47.
---
// © Copyright 2023 Tiege Hanley