Subscription
Shipping Address
Order Date

This subscription's skin care system will get replaced.

${ address.name }




${ address.products }

${ displaySubscriptionName(address) }




${ displayProducts(address) }

${ displayAddress(address) }
${ formatDate(address.scheduleDate) }

${ address.name ? address.name : displaySubscriptionName(address)}
${ address.products }
${ displayProducts(address) }
Shipping Address
${ displayAddress(address) }
Delivery Date
${ formatDate(address.scheduleDate) }
This subscription's skin care system will get replaced.
How to Prevent Acne—5 Ways That Actually Work
Wondering how to prevent acne? Discover five foolproof methods that are proven to help you maintain blemish-free skin.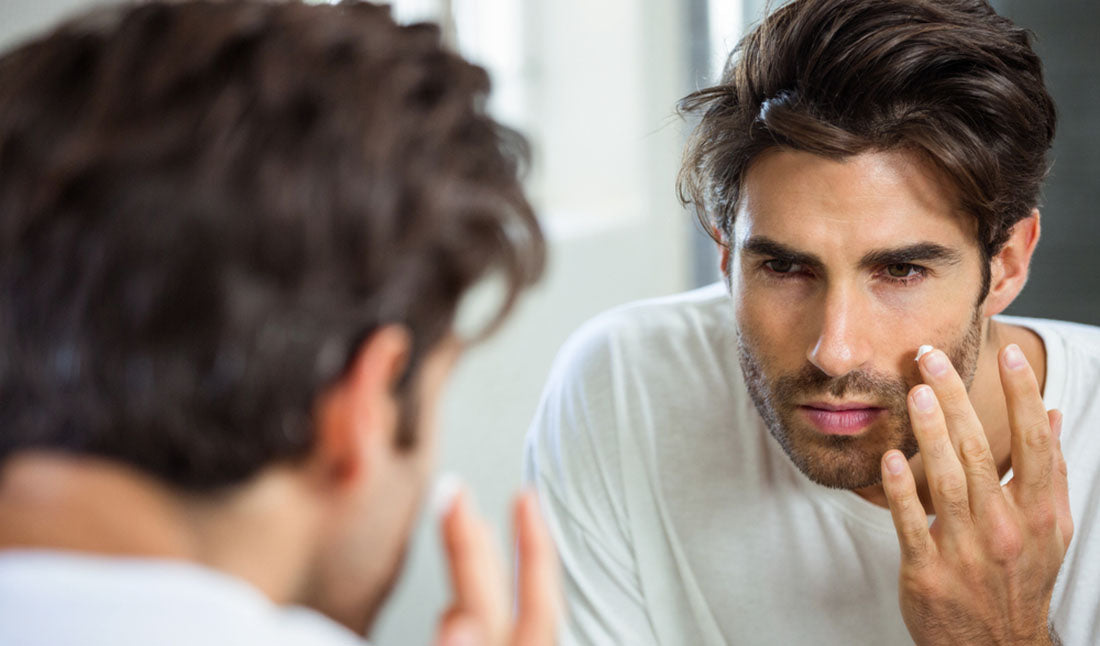 You've probably heard it before: The best way to treat acne is to prevent it in the first place.
Unfortunately, preventing acne is far more difficult than it sounds. If you've struggled to control your breakouts for years, then you probably know this all too well.
Well-intentioned friends and family often make the problem worse by offering terrible skin care advice. If you're tired of trying wacky solutions that aren't backed by science, it's time to take a different approach to preventing acne breakouts.
Here are three things worth trying to prevent acne before it starts to form:
Washing your face daily will remove excess oil and help prevent acne.
Getting on a regular skin care regimen is key to keeping skin blemish-free.
Living a healthy lifestyle can improve your skin's appearance and keep acne at bay.
Are you ready to finally stop acne in its tracks? Below, we'll outline five methods of preventing acne that actually work.
GOT ACNE?
1. Wash Your Face Twice a Day
A dirty face doesn't cause acne—full stop. This is one of many common acne myths that skin care companies like to peddle just to make you buy their products.
However, it's still necessary to clean your face with a men's daily cleanser twice daily–once in the morning and once in the evening. This helps remove excess oil which can plug hair follicles and cause pimple-like bumps.
If you have acne-prone skin, consider using an acne facial cleanser for men with Salicylic Acid. In a 2010 study published in the Journal of Dermatological Treatment, researchers showed that acne cleansers containing Salicylic Acid can reduce both inflammatory and non-inflammatory acne (see claim: "…acne cleansers reduced both inflammatory and non-inflammatory acne lesion counts.")
2. Use the Right Products at the Right Frequency
There are two things you need to be successful in preventing acne: 1) skin care products formulated for your skin; and 2) knowing how to use these products correctly.
Once you've found a skin care system that works for you, it's essential that you learn how to use it properly. Using skin care products out of order or at the wrong frequency can make your breakouts worse.
For example, a face scrub is a key part of every well-groomed guy's skin care regimen. However, abusing your face scrub can dry out your skin, resulting in a nasty breakout.
3. Treat Pimples in Their Early Stages
Do you often struggle with pimples on your chin or around your jawline? If you know that you're prone to breakouts in a specific area on your face, you can be proactive about treating them.
If you're lucky, there are times when you can feel a pimple coming. While this might not seem beneficial at first, it actually gives you the chance to treat it with a Salicylic Acid-based acne cream.
Salicylic Acid is known for being tough on acne, yet gentle on skin. This was demonstrated in a 2016 study published in the Journal of Research in Medical Sciences, in which researchers compared Pyruvic Acid and Salicylic Acid and found that the latter produced far less side effects while being just as effective on acne (see claim: "Both treatment groups had similar side effects except for scaling in the fifth session, which was significantly lower in salicylic acid-treated patients (P = 0.015).")
Take the skin care quiz
4. Stick to a Regular Skin Care Routine
Once you find a skin care system that works, it's important that you stick with it. Keeping up with your skin care regimen is key to preventing excess oil and acne-causing bacteria from taking up residence on your face.
Having trouble sticking to your skin care regimen? Take a closer look at your daily routine. If you're using 10 different products on your face each day—well—there's your problem.
Skin care for men shouldn't be time-consuming or a major hassle. Once you establish an uncomplicated skin care routine, you'll find it far easier to take care of your skin on a long-term basis.
5. Embrace Wellness
While scientists still aren't certain of the exact causes of acne, it's strongly suspected that lifestyle may play a significant part in acne symptoms. Embracing a healthy lifestyle by eating healthy, exercising and reducing your stress may be the secret to preventing acne breakouts.
At any rate, what do you have to lose? Even if you tried multiple acne diets and didn't notice a difference in your skin, it may have helped you lose weight or feel better.
As long as you're not trying fad diets or wacky supplements, there isn't a downside to taking a wellness approach to preventing acne. If you aren't sure about your wellness routine, schedule an appointment with your doctor and run it by them first.
Final Thoughts
Being consistent with your skin care routine is key to preventing acne breakouts. With the right skin care products and a simple routine, you can easily maintain your healthy skin and stop pimples before they begin.
Actual Tiege Hanley customer testimonial:

"Over a 3 year period, I probably spent over two grand in skin care and still had acne. I decided to reach out and request to be a part of the

 

Tiege Hanley Acne trial

 

and I have been blown away. After two weeks, my skin was clear. It's not the acne cream alone that cleared it up, but how all of the products work together as a whole." Kyle B., NJ.
GOT ACNE?
References
Choi, Yu Sung, et al. "A Study of the Efficacy of Cleansers for Acne Vulgaris." Journal of Dermatological Treatment, vol. 21, no. 3, May 2010, pp. 201–05. Taylor and Francis+NEJM, doi:10.3109/09546630903401454.
Jaffary, Fariba, et al. "Comparison the Effectiveness of Pyruvic Acid 50% and Salicylic Acid 30% in the Treatment of Acne." Journal of Research in Medical Sciences : The Official Journal of Isfahan University of Medical Sciences, vol. 21, May 2016. PubMed Central, doi:10.4103/1735-1995.181991.
---