Subscription
Shipping Address
Order Date

This subscription's skin care system will get replaced.

${ address.name }




${ address.products }

${ displaySubscriptionName(address) }




${ displayProducts(address) }

${ displayAddress(address) }
${ formatDate(address.scheduleDate) }

${ address.name ? address.name : displaySubscriptionName(address)}
${ address.products }
${ displayProducts(address) }
Shipping Address
${ displayAddress(address) }
Delivery Date
${ formatDate(address.scheduleDate) }
This subscription's skin care system will get replaced.
How to Prevent Hangnails
Hangnails can be a painful and distracting problem. Learn how to prevent hangnails from happening in the first place with these expert tips.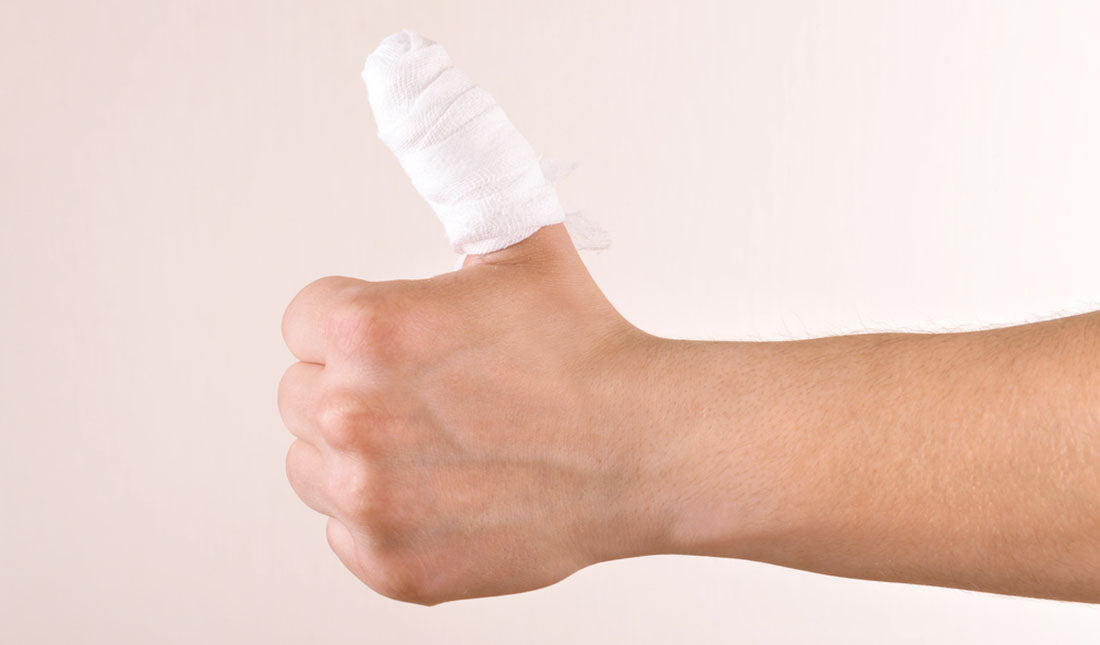 If there is one thing the entire world can agree upon, it's that hangnails are the worst. They're painful, distracting and always seem to strike at the most inconvenient times.
The good news is that you aren't doomed to get recurrent hangnails forever. By ditching a couple of bad habits and giving your hands a little TLC, you can finally stop those pesky hangnails from ruining your day ever again.
Here are three things you need to know to prevent hangnails:
Hangnails are more likely to occur in the winter due to the dry air
Moisturizing your hands and cuticles can reduce the likelihood of hangnails
If you get a hangnail, surgical glue is an easy and effective way to treat the problem
Want to know the secret to keeping your digits healthy and pain-free? Read on to find out how to prevent hangnails from happening in the first place.
Moisturize
Similar to moisturizing your face, the skin on your hands deserves some attention as well. Dry hands and nails can increase the likelihood of developing hangnails, which is why it's more common to get them in the winter.
Try men's skin care
To keep your hands and nails healthy, pick up a nourishing hand cream and use it several times a day to protect hands from the elements. It also doesn't hurt to use a cuticle conditioner to help prevent dry, jagged cuticles.
Don't Pick or Chew
It probably goes without saying, but you shouldn't pick or chew at your fingers. Biting at the nail and cuticle can increase your risk of infection and will only make your poor digits a bloody mess.
At the first hint of uneven skin, use a cuticle buffer to gently buff and smooth the jagged edges. Try to keep a nail file and cuticle cream with you at all times so you're not tempted to chew or pick.
Limit Your Use of Harsh Nail Care Products
Although getting the occasional manicure can be beneficial in some ways, they can be tough on your nails. Certain types of nail polish and nail polish remover can cause nails to become brittle and susceptible to hangnails.
If you suffer from regular hangnails, you may want to avoid gel manicures in particular. According to the American Academy of Dermatology, gel manicures can be extremely harsh on nails and can even increase your risk of skin cancer.
Eat a Healthy Diet
One of the sneaky causes of hangnails is eating a poor diet. If you have brittle nails and skin problems such as acne, this may be a sign that you have a protein deficiency.
Your skin, hair and nails are made up of keratinocytes which are cells that produce keratin, a structural protein that give skin, hair and nails their structure. If you don't get enough protein in your diet, the skin and nails can become dry, brittle and prone to hangnails.
Along with eating a healthy diet, consider taking biotin supplements to prevent hangnails. In a 1993 study published in the journal Cutis, subjects who took a biotin supplement for six months noticed a 25 percent increase in the thickness of their nails (see claim: "…demonstrated a 25 percent increase in nail plate thickness in patients with brittle nails who received biotin supplementation.")
How to Treat a Hangnail
Learning how to prevent hangnails is key to reducing their overall occurrence, but don't be fooled. Even if you follow all of the tips above, you may be one of those unfortunate people who are simply prone to hangnails.
Take the skin care quiz
If you get a hangnail, don't bite, pick or pull at it. Take care of your pesky hangnail the right way with one of the following treatment options.
Use Surgical Glue
For persistent cases of hangnails, consider keeping surgical glue around the house. According to the Journal of the American Academy of Dermatology, using surgical glue is an effective treatment for hangnails because it allows you go about your day without experiencing discomfort (see claim: "…enables the patient to perform daily activities without any discomfort.")
All you need to do is wash your hands, dab a bit of glue on the hangnail and allow it to dry. The glue will eventually fall off on its own, long after your hangnail has healed.
Soak and Snip
If you don't have surgical glue, treat your hangnail by soaking your finger in warm water. Once the cuticle is softened, take a pair of cuticle scissors and carefully snip off the offending piece of skin.
After you snip off the hangnail, pat your skin dry and follow up with a nourishing moisturizer. You can also wear gloves to seal in moisture and protect your sensitive skin.
See a Dermatologist
Don't ignore problems with your nails or skin. If your hangnail is painful and doesn't seem to get better after a few days, see your dermatologist right away.
The Takeaway
Learning how to prevent hangnails from happening is the best form of treatment for this pesky problem. If you're still dealing with recurrent hangnails after trying these tips, you may want to see your doctor. You may have an underlying condition that is contributing to weak nails and skin.

References
Hochman, L G et al. "Brittle nails: response to daily biotin supplementation." Cutis vol. 51,4 (1993): 303-5.
Jangra, Ravi Shankar, et al. "Hangnail: A Simple Solution to a Common Problem." Journal of the American Academy of Dermatology, vol. 81, no. 5, Nov. 2019, pp. e123–25.
---
// © Copyright 2023 Tiege Hanley