Subscription
Shipping Address
Order Date

This subscription's skin care system will get replaced.

${ address.name }




${ address.products }

${ displaySubscriptionName(address) }




${ displayProducts(address) }

${ displayAddress(address) }
${ formatDate(address.scheduleDate) }

${ address.name ? address.name : displaySubscriptionName(address)}
${ address.products }
${ displayProducts(address) }
Shipping Address
${ displayAddress(address) }
Delivery Date
${ formatDate(address.scheduleDate) }
This subscription's skin care system will get replaced.
How to Use Hair Cream for Men
Find out how to use hair cream for men to achieve a sexy, natural look.  Understand what hair cream is, who it's for and how to use to get the style you want.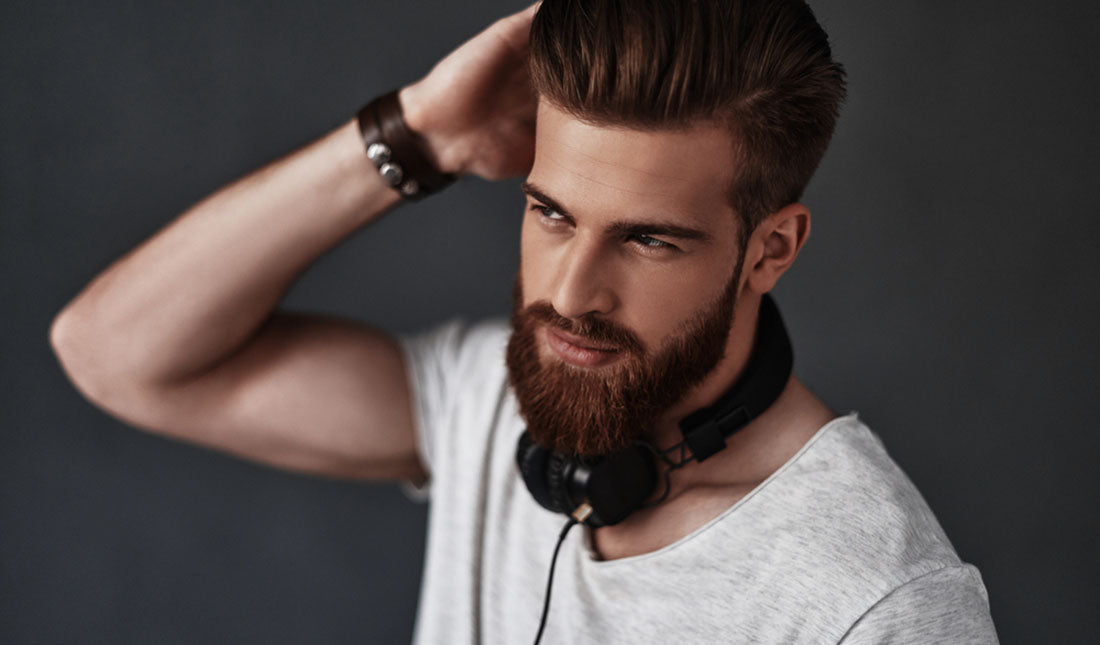 If there is one styling product that every guy should have in his hair care arsenal, it's hair cream for men.
Why?
 Because a quality hair cream can do it all.
This lightweight styler can tame flyaways and give your 'do a natural-looking shine without weighing it down.
It can add texture to your locks and provide sexy sculptability.
While applying hair cream may seem straightforward, there is a right and wrong way to use it.
Just follow the tips below, practice at home and you'll be well on your way to knowing how to use hair cream for men.
Here are three things you should know about hair cream for men:
Hair cream is suited for virtually all hair types.
Hair cream is a men's styling product that can give hair a natural look.
The best hair cream for men is one that is formulated for your hair type.
First Off, What Is Hair Cream?
Let's start by explaining what hair cream for men is not.
It's not a styling product that will give you a hair-raising 'do, like the pompadour or the slick-back.
For those, you'll need a high-hold pomade or hair gel.
If you want a natural look with a touch of shine and control, hair cream is your best bet.
Also called styling cream, hair creams are perfect for achieving those laid-back, casual styles that are effortlessly sexy.
And if that weren't enough, the right hair cream for men can also act as a leave-in conditioner by moisturizing your hair.
If your parched strands are begging for hydration, a little hair cream can go a long way in reviving dehydrated locks.
TRY MEN'S SKIN CARE
Who Is Hair Cream for?
Everyone.
No, seriously.
There is not a single hair type that doesn't stand to benefit from using a lightweight hair cream.
You may need to be a little cautious if you have thinning hair (heavier hair creams can make strands clump together), but the right product can add volume and style to thinner locks.
Guys with thick, curly hair may stand to benefit the most from a hair cream.
The right hair cream for men can help tame frizz and smooth flyaways in a snap.
How to Use
So, you're officially sold on hair cream.
Now the question is this: How do you use hair cream to get the style you want?
Here's a quick step-by-step guide on how to use hair cream properly:
Step #1: Choose Your Product Wisely
First things first: Choose your hair cream based on your hair type.
If you have dry hair that's in desperate need of moisturization, look for a hair cream with a healthy dose of lightweight oils such as sunflower seed oil.
In a 2018 study published in the International Journal of Molecular Sciences, researchers found that some plant oils like sunflower seed oil can improve hydration of the scalp and skin (see claim: "Sunflower seed oil has been shown to preserve SC integrity and improve hydration of the adult skin without inducing erythema…")
If you struggle with dandruff, pick up an anti-dandruff hair cream with zinc pyrithione.
According to a 2001 study published in the Journal of the American Academy of Dermatology, zinc pyrithione can help control dandruff by restoring scalp health (see claim: "…treatment with commercial ZPT shampoo significantly returned SC ultrastructure to normal, suggesting control of the cause of dandruff.")
The best hair cream for men is one that is formulated for your specific hair type.
TAKE THE SKIN CARE QUIZ
Step #2: Start with Clean Hair
When trying out a new hair product, it's always best to start with clean hair.
This way, you know how the product works in your hair.
Take a warm shower and wash your hair with a nourishing shampoo.
Rinse the product out and gently towel-dry your hair.
Step #3: Apply to Hair
Depending on the look you want, you can apply your hair cream to damp or dry hair.
If you have curly hair, we recommend applying it to damp hair so that it can soak up the moisturizing ingredients.
For guys with wavy or straight hair, you can go either way—damp or dry.
Applying hair cream to damp hair will give you a slicker look, while applying it to dry strands will make your 'do look more natural.
Take a dime-sized amount of the product and work it through your strands, from root to tip.
Make sure hair is coated as evenly as possible.
Step #4: Blow Dry and Style
If you started with damp locks, blow dry your hair on a warm setting.
This will give it movement and body.
Finish by styling your hair with a comb to give it a sleek look or give it messy texture by using your fingers.
Final Tips
Try out a few different hair creams and experiment with your hair.
Once you find that perfect, lightweight hair cream that perfectly suits your hair, you'll never look back.
Already got sexy hair?
It's time to get sexy skin to match.
Check out Tiege Hanley's Skin Care Systems for Men and get the clear skin you've always wanted.

References
Lin, Tzu-Kai et al. "Anti-Inflammatory and Skin Barrier Repair Effects of Topical Application of Some Plant Oils." International journal of molecular sciences vol. 19,1 70. 27 Dec. 2017.
Warner, R R et al. "Dandruff has an altered stratum corneum ultrastructure that is improved with zinc pyrithione shampoo." Journal of the American Academy of Dermatology vol. 45,6 (2001): 897-903.
---