Subscription
Shipping Address
Order Date

This subscription's skin care system will get replaced.

${ address.name }




${ address.products }

${ displaySubscriptionName(address) }




${ displayProducts(address) }

${ displayAddress(address) }
${ formatDate(address.scheduleDate) }

${ address.name ? address.name : displaySubscriptionName(address)}
${ address.products }
${ displayProducts(address) }
Shipping Address
${ displayAddress(address) }
Delivery Date
${ formatDate(address.scheduleDate) }
This subscription's skin care system will get replaced.
5 Ways to Prevent Inner Thigh Chafing for Men
Suffering from chub rub? Inner thigh chafing in males is surprisingly common. Find out how to combat inner thigh chafing with these tips.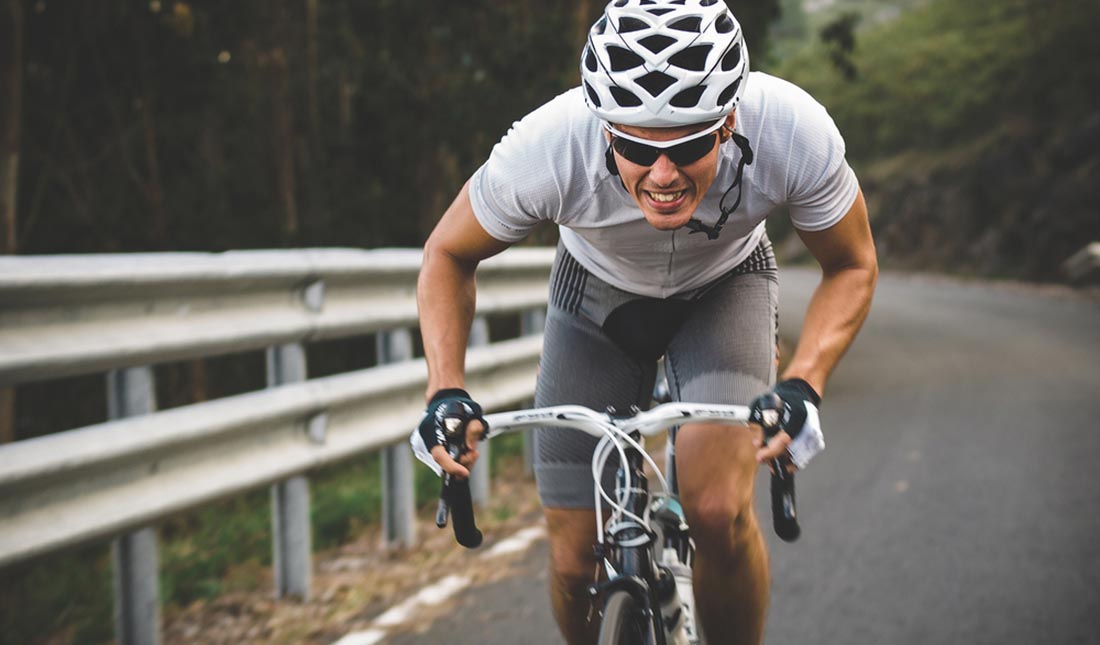 Think that only women deal with inner thigh chafing? Think again.
Guys can also experience the dreaded thigh rub that produces a red, angry rash between the thighs.
It's especially common in cyclers.
They even have their own name for it: saddle sores.
Thigh chafing is mostly the result of two things: moisture and friction.
So, how do you minimize the moisture and friction between your thighs?
With the right approach, a few changes and a couple of key products, you can be chafe-free once again.
Here are three things you should know about inner thigh chafing for males:
Heat and moisture are the two primary contributors to inner thigh chafing.
Applying deodorant to the inner thighs is an easy and affordable way to prevent chafing.
Avoiding tight clothing and taking care of your skin can also help prevent inner thigh rash.
Want to stop your inner thighs from burning this summer? Here's a few ways to stop the rubbing and pain.
1. Apply Deodorant to Your Thighs
Believe it or not, your trusty stick of deodorant can be applied to your inner thighs to help prevent chafe.
The ingredients in your deodorant act as a lubricant, which allows your thighs to slide past each other rather than rub painfully together.
Plus, it can help you fight stink and control sweat below the belt.
Whether you're planning to hit the gym or preparing for a hot and humid day, just roll a stick of deodorant on your thighs and you'll be good to go.
2. Wear Clothes That Fit Well
Generally speaking, guys are more likely to wear clothes that are too baggy as opposed to clothes that are too tight.
However, some guys take their underwear and skinny jeans to an extreme, tight-fitting level.
Tight-fitting clothes can repeatedly rub against the skin and result in a painful, red rash.
And if you're planning to start a family, here's one more reason to avoid tight clothing: It can contribute to male infertility.
According to a 1995 study published in the International Journal of Andrology, tight underwear and/or pants can increase the risk of dyspermia, or low sperm count (see claim: "Likewise, the OR of dyspermia was 1.6 (95% CI 0.9—3.0) in men reporting usually wearing tight trousers (including jeans) in comparison with those wearing loose trousers.")
To stay comfortable and dry, choose well-fitting clothes that have moisture-wicking fabrics.
TRY MEN'S SKIN CARE
3. Use Powder
One of the best ways to keep your inner thighs dry is by lightly dusting them with an absorbing powder, such as talcum powder.
Talcum powder, which comes from the mineral talc, is mostly made up of magnesium, silicon and oxygen.
Although talcum powder is effective at absorbing excess moisture from the skin, it has faced public scrutiny for its potential to contain asbestos.
According to the Food and Drug Administration, there is currently no strong evidence to support such a link.
But if using talcum powder makes you nervous, consider using oatmeal powder instead.
4. Apply a Soothing Moisturizer
Another way to tackle the problem of chafing is by doing the opposite: applying moisturizer.
Although it may sound counterintuitive, adding a body lotion to your existing skin care routine can actually help prevent chafe.
This is because the lubrication in your lotion can make it easy for your thighs to glide smoothly past each other.
At the very least, a nourishing body lotion may help reduce some of the pain of your existing sores and redness.
Specifically, look for a lotion with Aloe Vera.
According to a 2015 review published in BioMed Research International, the mucosal leaves of the Aloe Vera plant have anti-inflammatory and antimicrobial properties which may play an important role in the acceleration of wound healing (see claim: "With antimicrobial and anti-inflammatory effects, aloe vera mucilage also causes the progress in wound healing trend.")
TAKE THE SKIN CARE QUIZ
5. Change Out of Wet Clothes Quickly
Picture this: You push yourself to do a CrossFit workout and sweat buckets in the process.
After you finish your workout, you get distracted and forget to change out your clothes.
A few hours later, your thighs have become Chafe City.
We've all been there before.
When sweat evaporates from the skin, it leaves behind a salty residue that intensifies the friction and contributes to painful, inner thigh chafing.
Luckily, preventing this is super simple.
After you work out, take a shower.
Get out, pat yourself dry and change into new clothes.
If it's a muggy day, consider swiping some deodorant on your inner thighs.
Conclusion
Inner thigh chafing in males isn't uncommon, especially during the hot and humid months.
With these tips, you can enjoy the warm weather without painful rubbing between your thighs.
If nothing you do seems to work, consider seeing your dermatologist.
They can make sure that your inner thigh rash is actually due to chafing and not a serious infection.

References
Parazzini, F., et al. "Tight Underpants and Trousers and Risk of Dyspermia." International Journal of Andrology, vol. 18, no. 3, 1995, pp. 137–40.
Nutrition, Center for Food Safety and Applied. "Talc." FDA, FDA, Mar. 2020.
Hashemi, Seyyed Abbas et al. "The Review on Properties of Aloe Vera in Healing of Cutaneous Wounds." BioMed research international vol. 2015 (2015): 714216.
---
// © Copyright 2023 Tiege Hanley