Subscription
Shipping Address
Order Date

This subscription's skin care system will get replaced.

${ address.name }




${ address.products }

${ displaySubscriptionName(address) }




${ displayProducts(address) }

${ displayAddress(address) }
${ formatDate(address.scheduleDate) }

${ address.name ? address.name : displaySubscriptionName(address)}
${ address.products }
${ displayProducts(address) }
Shipping Address
${ displayAddress(address) }
Delivery Date
${ formatDate(address.scheduleDate) }
This subscription's skin care system will get replaced.
The Most Common Causes of Acne in Men
Acne is a common and recognizable skin condition. From hormones to the environment, learn about the most common causes of acne in men.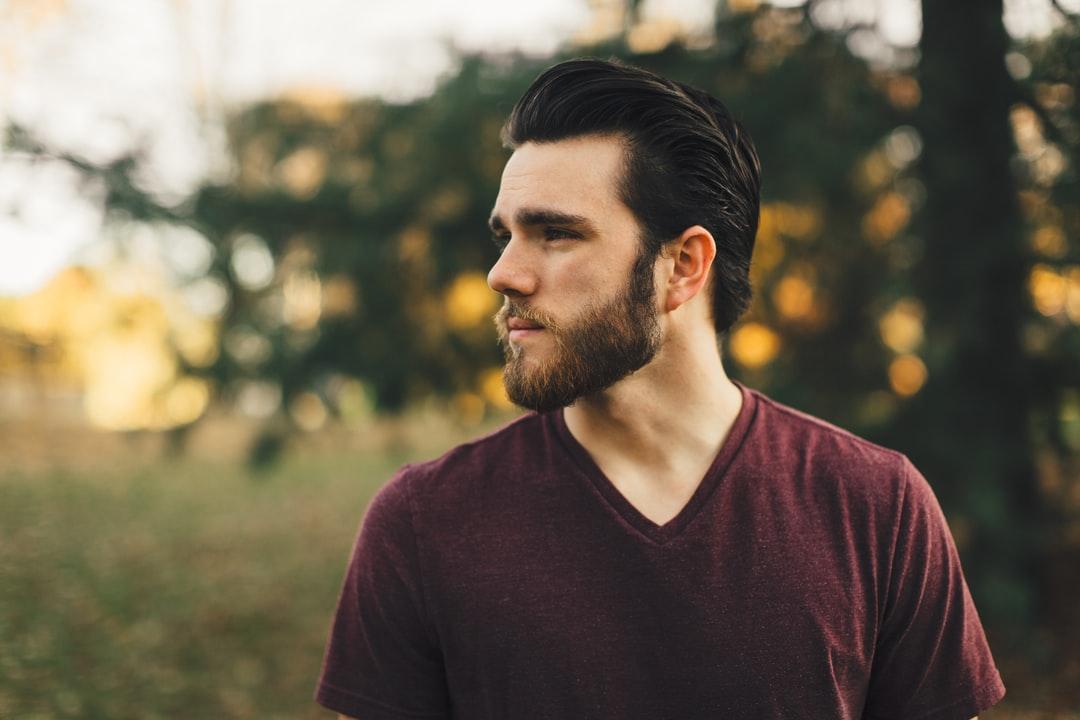 If you've ever struggled with acne, you're not alone. Acne affects about 25 million American men every year. Even though acne is the most common skin condition in the U.S., many people don't know what causes acne in men. To treat your own acne, you need to first learn about its causes.
Let's start with some definitions. Acne is the skin condition that results from inflammation around hair follicles. All hair follicles have an associated sebaceous gland, colloquially called an "oil gland" because of the oily substance or sebum it produces. Though sebum moisturizes and lubricates skin, it has a downside.
Understanding Acne In Men: What Is It & What Causes It? 
When too much sebum combines with dead skin cells, bacteria, or dirt, it plugs up hair follicles. The surrounding skin becomes irritated, then inflamed. Eventually, the inflamed follicle forms a raised pustule. Although the terms "acne" and "pimples" are often used synonymously, pimples are technically the pustules caused by acne.
Ingrown hair and inflamed hair follicles (also called folliculitis) cause red bumps that mimic acne. However, ingrown hair and folliculitis are usually caused by shaving with a dirty razor, using a dull blade, or cutting yourself while shaving. Acne can worsen these issues, but its causes are different.
Four common causes of inflammatory acne are hormonal fluctuations, certain skin care products and medications, stress, and environmental irritants. Luckily, all of these can be managed with healthy choices and right products.
1. Hormonal Fluctuations Cause the Development of Acne In Most People 
Teenagers are famously prone to acne breakouts because of their puberty-induced hormonal fluctuations. Hormonal changes trigger increased sebum production, which in turn triggers acne. 
That said, we all know that acne doesn't only affect teenagers. Different factors throughout a person's life can cause hormonal acne. Although testosterone, estrogen, and progesterone can all cause sebum production, testosterone is particularly notorious for it. Men with high testosterone may suffer from more frequent acne breakouts.
Some people resort to treating their male hormonal acne with testosterone-lowering medications, but this can cause health problems. It's better to use a simple medication specifically formulated for men with acne.
Try Our Acne Treatment
2. Oily Skin Care Products Can Make Symptoms Worse 
Be careful when purchasing acne medications and other skin care products. Some contain oily components that clog your pores and make oily skin even worse.
Try an acne medication containing exfoliants. Face scrubs with natural exfoliants like crushed apricot pits remove dead skin without adding unnecessary oils. 
3. Stress & Some Medications May Trigger Acne Formation
Stress and acne are linked. Stress causes oily skin and hormonal changes that trigger an explosion of pimples. To prevent stress-related acne, take time to relax. You can even combine your relaxation time with your skin care by booking a men's facial treatment.
Some medications also worsen acne. If you experience sudden breakouts after taking a new medication, talk to your doctor and try to switch to a different medication.
4. Environmental Irritants May Cause Acne Flare-Ups 
Pollution has been linked to increased acne. It's speculated that smog particles plug up hair follicles just like dirt does. High temperatures also worsen acne. Constant sweating clogs your pores. If you're traveling to a place with environmental irritants, take a good men's skin care kit along with you.
Start a Skin Care Routine
Are You Ready For Clearer Skin? Know Your Treatment Options
It never hurts to ask a professional about your acne. If you suspect a medical condition may be causing your acne or if your symptoms worsen, talk to a doctor or dermatologist. However, the vast majority of acne issues can be solved with a few simple steps.
The single best way to deal with acne is to have a regular skin care routine. This can be as straightforward as washing your face in the morning and in the evening. As a general rule, you shouldn't wash your face more than twice a day. Too much washing dries out your skin.
Choose acne medications with low amounts of oil and plenty of natural ingredients. Tiege Hanley has a great line of simple and effective acne treatment products. If you really want to treat yourself, book a few sessions at a health retreat that specializes in skin care.
Now that you know about the causes of acne in men, you're ready to take control of your own acne. Research the different types of acne treatment for men and choose the option that's right for you.
---