Subscription
Shipping Address
Order Date

This subscription's skin care system will get replaced.

${ address.name }




${ address.products }

${ displaySubscriptionName(address) }




${ displayProducts(address) }

${ displayAddress(address) }
${ formatDate(address.scheduleDate) }

${ address.name ? address.name : displaySubscriptionName(address)}
${ address.products }
${ displayProducts(address) }
Shipping Address
${ displayAddress(address) }
Delivery Date
${ formatDate(address.scheduleDate) }
This subscription's skin care system will get replaced.
What Causes Wrinkles in Men and How to Combat Them
Are you seeing unwanted wrinkle lines on your face, and you're not sure why? Here's what causes wrinkles and what you can do about them.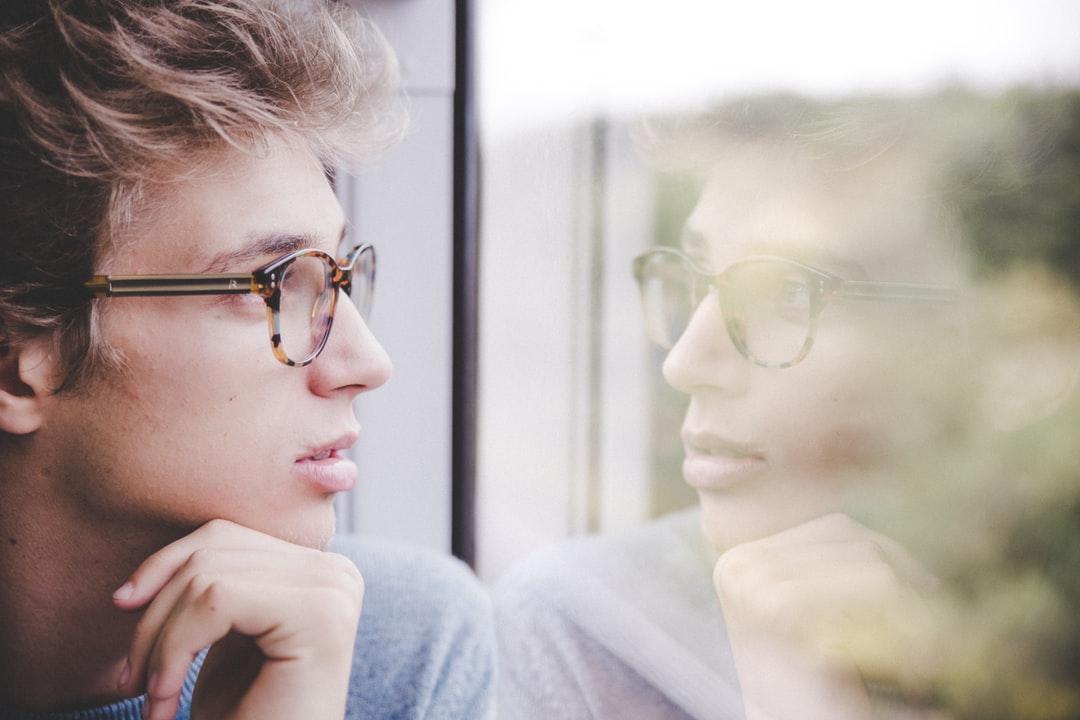 Every day, men worldwide look at their faces in the mirror to find a new or deepening wrinkle. As they dismiss obnoxious questions about mortality due to the appearance of wrinkles they've discovered, they wonder. Why is this happening? I don't feel the age I look. Why didn't I take better care of my skin when I was younger? What can I do now?
You'll likely have these questions running through your mind as you face your aging visage every day. Fortunately, there is something you can do to not only prevent further aging but to reverse some of the effects you're currently seeing. But first, you need to know what causes wrinkles and premature aging; then, you can apply solutions.
The Common Causes of Facial Wrinkles
Regardless of your skin color or skin type, your facial skin ages with you. Knowing the causes of wrinkles can help you with prevention. The causes of wrinkles fall into two categories: intrinsic aging and extrinsic aging. 
Natural or Intrinsic Aging
Intrinsic aging is natural, caused by heredity and the ticking of the clock. Over time, skin cells break down, and unless you wish to go the route of Dorian Gray, this process is unavoidable. No fear, though. Many men find strong confidence as they mature and display a bit of age. The concern here is not to speed up this process by smoking, excessively drinking, or keeping an unhealthy diet.
Consistent Sun Exposure
Consistent exposure to ultraviolet rays through direct sunlight is an example of what causes extrinsic aging. Extrinsic aging is defined by factors that you can control. Yes, direct sunlight is nearly unavoidable, but managing your exposure is possible. 
Consistent exposure to ultraviolet rays directly causes wrinkles, premature aging, and uneven skin tone. Though there are other forms of exposure — tanning beds, for example — consistent sun exposure is one of the number one causes of wrinkles.
If you have to be consistently exposed to direct sunlight, wear sunscreen, especially during the summer.
Repeated Use of Facial Expressions
The face wrinkles men want to avoid can come from seemingly innocent actions. Laugh lines, frown lines, it doesn't matter whether they're caused by joy or pain; your facial movements cause wrinkles. Each time to squint, smile, frown, or use your facial muscles in any way, a skin fold forms beneath your skin. Over time, this fold becomes more pronounced as your skin produces less collagen and has more difficulty bouncing back. 
So, what do you do? Shall you smile no more? No, there are other ways to fight the wrinkles without fighting against a laugh.
Try SUPER SERUM
How To Fight Against Facial Wrinkling
While you can't stop the clock's ticking or adjust your natural genetics, science has given you a gift in the fight against the causes of wrinkles.
Boost Collagen Production With Skin Wrinkle Products
Collagen is one of the most abundant proteins in your body, responsible for making connective tissue. The trend of ingesting collagen peptides is exploding among those who wish to have healthier hair, nails, and skin. However, the jury's still out on whether or not it actually works on your skin. Additionally, in instances it has made a difference, it took a long time to see results.
If you're looking to assist your collagen fibers now, then a proven face serum or other collagen-boosting facial products are better. Face serums and eye creams have a proven track record of reducing the appearance of facial wrinkles in all skin types — longer than any collagen peptide drink has.
Eliminate Expression Lines With a Carbon Dioxide Laser Treatment
If it sounds technical, it is. Laser treatment works by removing thin layers of skin from your face, causing minimal damage. It alleviates many skin issues such as wrinkles, scarring, and even warts. 
However, laser skin treatment can be a painful and expensive option for treating wrinkles and takes one to two weeks to heal. During the healing time, your skin is likely to become red and sensitive, similar to experiencing a sunburn. 
Start a Skin Care Routine
Turn Back Time With an Effective Topical Treatment of Wrinkles
It's best to prevent wrinkles before they start by incorporating a skin care routine for men as early as possible. However, if you missed the boat in your twenties, you still have time beyond that to treat your skin well and turn back the clock.
Tiege Hanley is here to make skin care for men as simple and effective as possible. Our curated skin care routines for men address the issues you want to solve and make it easy for you to follow and keep up with a routine that will make you look younger in no time.
---
// © Copyright 2023 Tiege Hanley