Subscription
Shipping Address
Order Date

This subscription's skin care system will get replaced.

${ address.name }




${ address.products }

${ displaySubscriptionName(address) }




${ displayProducts(address) }

${ displayAddress(address) }
${ formatDate(address.scheduleDate) }

${ address.name ? address.name : displaySubscriptionName(address)}
${ address.products }
${ displayProducts(address) }
Shipping Address
${ displayAddress(address) }
Delivery Date
${ formatDate(address.scheduleDate) }
This subscription's skin care system will get replaced.
Why Should Men Moisturize?
Moisturizing replenishes the skin and avoids premature aging. But should men moisturize? Learn why you may want to add it to your daily routine.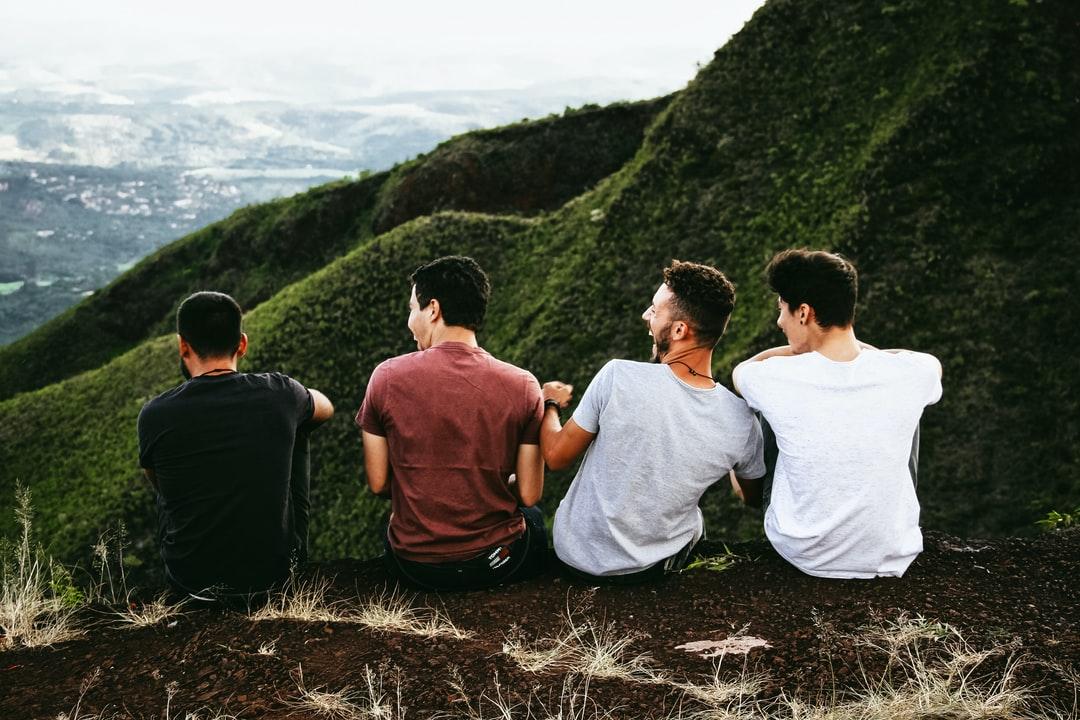 Everyone wants to stay young and healthy, but unfortunately, age happens universally. So you go to the gym, take vitamins, run on the weekends, and hope that delays the process. But your skin has probably started showing you signs that it needs more care than that. 
It likely wasn't long ago that you thought moisturizing was something only women needed to do regularly. A skin care routine, what's that? Should men moisturize too?
Here's the thing, you're not alone in being curious about what you can do to take care of your skin. Over half of men aged 18 to 24 and 63% of men between 25 and 34 use facial moisturizers. Even the young know that the clock is ticking and the time to take action is now. 
Should Men Moisturize? 4 Reasons Moisturizing Supports Maximum Skin Health
It's no secret that men like to keep their skin care regime simple. Most don't even use face wash, let alone creams and lotions. But skin is the largest organ that men need to moisturize just like women do to keep it healthy and attractive. 
Here are some of the main benefits of moisturizing your body every day:
1. Avoid Skin Damage From the Sun
The sun damages everyone's skin by drying it out or causing sunburns. Moreover, the sun is most harmful when we're typically most active — 10 am to 4 pm. 
Of course, you wear your sunscreen when you go to the beach or run around in the mountains. Sunscreen should lay on top of your skin and act as a barrier between you and the sun. But what about everyday protection?
Using a daily and rich moisturizer for men that includes SPF helps mitigate damage caused by daily sun exposure. It also replaces lost skin moisture through three main types of ingredients: humectants, occlusives, and emollients.
2. Avoid Premature Aging
Sun damage and aging go hand in hand. UV rays break down elastin and collagen in your skin, two proteins that make your firm and smooth skin. Over time, this speeds up the process of your skin texture losing its natural elasticity. 
Collagen levels in your body also begin to decrease by 1% per year, starting at the age of 20. When your skin starts losing the active ingredients it needs to repair itself from damage and remain flexible, it's up to you to step in and help. 
Regularly using an anti-aging type of moisturizer for men, like SUPER SERUM, can replenish these needed ingredients. It also allows your skin to repair itself when it's damaged, helping to slow down the appearance of aging.
3. Moisturizing Helps to Restore the Skin's Protective Barrier
Think of the moisture in your skin as a protective brick wall. There are layers of bricks — corneocytes, keratin, lipids — that keep dangerous pathogens and toxins out of your skin. Without this protection, your skin would absorb toxins and cause chaos in your body. 
Unfortunately, many conditions can threaten and damage your skin barrier. Constant exposure to the sun, humid or dry environments, harsh soaps, and stress are first in line. Adding a moisturizer for men like BODY LOTION in your daily routine is like sending reinforcements to help fight back. How? By assisting the lipids that bind together your tough skin cells — corneocytes —and patching holes in the barrier they form.
4. Dry Skin Can Be Painful: A Daily Moisturizer Can Help
While a few flakes here and there on the skin can be pretty natural, if left untreated, dry skin can intensify and cause problems. As you age, you become more vulnerable to dry skin and the conditions it can cause. 
Conditions like eczema and seborrheic dermatitis are not only unsightly; they can be extremely uncomfortable. Once skin dries out, it can become itchy, red, inflamed, and even crack and bleed. No one wants to have irritated skin.
This alone is a prime answer to the question, 'should men moisturize?' Using a daily moisturizer for men is the best way to avoid uncomfortable and possibly harmful conditions caused by dry skin. Tiege Hanley's AM protects dry skin by preventing external forces such as the sun from drying you out. It was even awarded the Skin Cancer Foundation's Seal of Recommendation.
Try AM Moisturizer
Are You Ready to Up Your Grooming Routine Game?
We hope you now know the answer to your question of "should men moisturize?" Hopefully, you're ready to enjoy the benefits of moisturizing your body every day, as so many dangers lurk around for unmoisturized skin.
Tiege Hanley is here to support you as a leader in a skin care routine for men. Our motto is simple but powerful — make skin care easy, effective, and affordable for men. That's why we developed signature systems to address the specific skin care challenges that men face. 
Our skin care systems are divided into four levels to meet all your needs. You'll find everything from a lip balm and a face mask to a skin moisturizer for men in our shop. Check out our collection today and choose the system that works for your skin type.
---
// © Copyright 2023 Tiege Hanley