Subscription
Shipping Address
Order Date

This subscription's skin care system will get replaced.

${ address.name }




${ address.products }

${ displaySubscriptionName(address) }




${ displayProducts(address) }

${ displayAddress(address) }
${ formatDate(address.scheduleDate) }

${ address.name ? address.name : displaySubscriptionName(address)}
${ address.products }
${ displayProducts(address) }
Shipping Address
${ displayAddress(address) }
Delivery Date
${ formatDate(address.scheduleDate) }
This subscription's skin care system will get replaced.
5 Best Post-Workout Meals
After a tough workout, don't forget to refuel your body with the right foods. Check out our top picks for the best post-workout meals.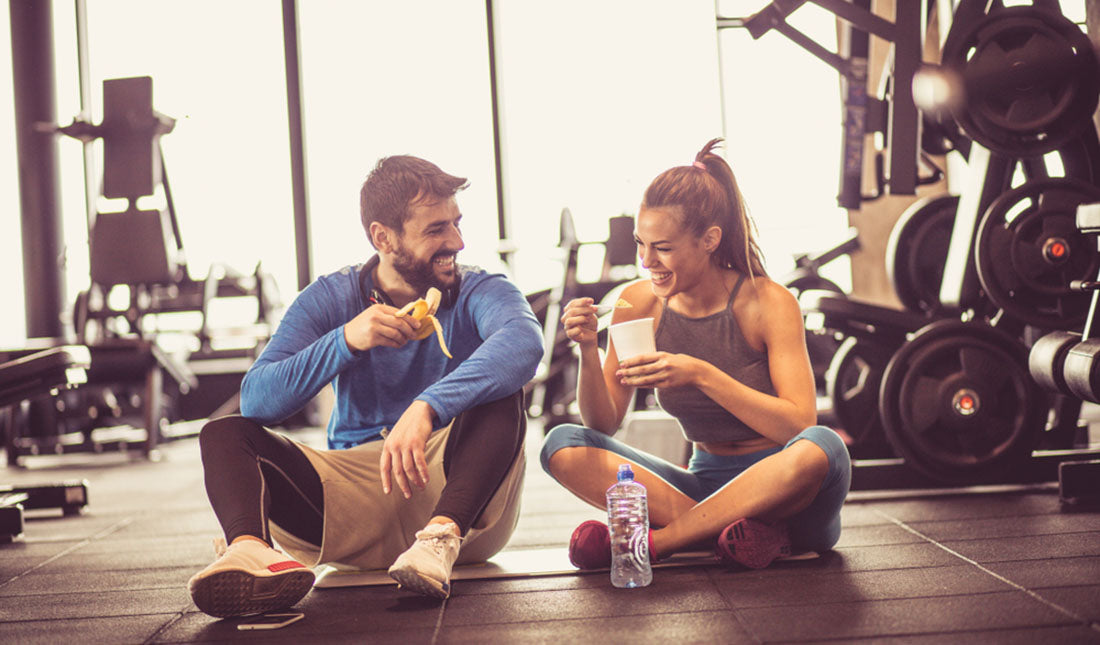 Let us guess. You've been hitting the gym for months and can't seem to put on more muscle or drop those last few pounds. It's frustrating, isn't it?
If you're wondering what the deal is, there's a good chance that your post-workout meal (or lack thereof) may be to blame. What you eat after a workout and when you eat it can have a significant impact on your performance in the gym.
What are the best post-workout meals to eat after exercising? In this post, we'll break down the importance of a recovery meal and which foods will help you maximize your gains.
Here are three things you need to know about post-workout meals:
Consuming a post-workout meal is key to preventing muscle breakdown
The best post-workout meals consist of protein and carbohydrates
If you're strength training, try to consume protein every three to four hours
The Importance of Post-Workout Meals
Whether you're trying to blast belly fat (also called visceral fat) with an intense HIIT workout or training for a marathon, post-workout nutrition is key to making the most of your workout. But why is that? To answer the question, we need to briefly explain what happens to your body when you exercise.
TRY MEN'S SKIN CARE
During an intense workout, you create micro-tears in your muscle tissue. This breakdown process is what helps your muscles rebuild themselves bigger and stronger. But in order for your muscles to do that, you need to supply them with certain macronutrients—namely protein and carbohydrates.
Research has shown that consuming meals consisting of protein and carbohydrates can help athletes recover. In a 2008 study published in the Journal of the International Society of Sports Nutrition, consuming both carbohydrates and amino acids shortly after exercise enhances muscle glycogen re-synthesis to help you recover faster (see claim: "Post-exercise ingestion (immediately to 3 h post) of amino acids, primarily essential amino acids, has been shown to stimulate robust increases in muscle protein synthesis, while the addition of CHO may stimulate even greater levels of protein synthesis.")
How Much Protein and Carbohydrates Do You Need?
In general, aim for a daily intake of 5-12 g/kg of carbohydrates. According to a 2017 study published in the Journal of the International Society of Sports Nutrition, this is the recommended range for athletes (see claim: "Recommended daily intakes of carbohydrates are commonly reported to be 5-12 g/kg/day…")
Keep in mind that you may need to consume more or less carbohydrates depending on whether you partake in endurance sports or strength training. This is because endurance sports, such as long-distance running, will result in your body using more glycogen, a form of energy that is broken down from carbohydrates and stored in your muscle and fat cells.
For protein, aim for a daily intake of 1.5 to 2 g/kg. If you're strength training, try to consume protein every three to four hours to enhance muscle adaptation.
Best Post-Workout Meals
What are the best post-workout meals? According to the research, here are the foods you should be eating after you exercise:
1. Grilled Chicken, Roasted Veggies and White Rice
This food combination is every athlete's go-to meal after a workout, and it's not hard to see why. Chicken, veggies and rice are simple to make and an affordable way to hit your daily intake of carbs and protein.
TAKE THE SKIN CARE QUIZ
If you're thinking about swapping out the white rice with brown, resist the urge. According to a 2018 study published in Nutrients, athletes who consume high-glycemic foods (such as white rice) as a post-workout meal may have better sleep quality and exercise performance compared to those who consume low-glycemic foods (see claim: "…HGI post-exercise meal matched for caloric and carbohydrate intake extends sleep duration by 17%, improves sleep efficiency by 8.1%, and reduces SOL approximately by 4-fold compared to a LGI post-exercise meal…")
2. Oatmeal, Whey Protein, Banana and Almonds
Oatmeal is a great post-workout meal because it's loaded with healthy carbohydrates. It's also easy to add whey protein and almonds to your oatmeal to achieve the necessary carb-to-protein ratio.
Tip: Throw a few banana slices in your oatmeal. Not only will it naturally sweeten your oatmeal, but the fast-acting carbs in bananas can help replenish depleted glycogen stores.
3. Sweet Potato and Salmon
Sweet potatoes are an optimal post-workout food for athletes because they're a complex carbohydrate that is packed with good-for-you nutrients, such as vitamin A and fiber. For protein, bake a salmon filet, which pairs great with sweet potato and is loaded with omega-3 fatty acids to aid muscle recovery and reduce inflammation.
As an added bonus, the omega-3 fatty acids in salmon can also help you turn back time on your skin. It may not be as effective at fighting wrinkles as our firming serum for men, but it's still worth adding to your plate regardless.
4. Eggs and Avocado Toast
Eggs are a great source of protein and are chock-full of important micronutrients that can aid in muscle repair. Complete the meal with avocado toast, which adds needed carbs and healthy fats to boost your recovery process.
Just make sure that you're eating whole eggs and not egg whites. According to a 2017 study published in the American Journal of Clinical Nutrition, participants who ate whole eggs had greater muscle protein metabolic responses compared to those who ate egg whites that were matched for protein content (see claim: "…ingestion of whole eggs immediately after resistance exercises resulted in greater stimulation of myofibrillar protein synthesis than did the ingestion of egg whites…")
5. Shrimp and Quinoa
If you struggle to feel hungry after a workout, shrimp is an excellent choice for protein because it doesn't feel so heavy. Pair it with quinoa, a plant-based protein that doubles as a healthy whole grain, to improve energy stores.
Final Thoughts
After getting through a grueling workout, it's time to reward your body with a recovery meal. Eating shortly after you exercise is key to promoting muscle recovery and replenishing glycogen stores. With these post-workout meals, you can give your body the nutrition it needs to keep hitting it hard at the gym.

References
Kerksick, Chad et al. "International Society of Sports Nutrition position stand: nutrient timing." Journal of the International Society of Sports Nutrition vol. 5 17. 3 Oct. 2008.
Vlahoyiannis, Angelos et al. "Effects of High vs. Low Glycemic Index of Post-Exercise Meals on Sleep and Exercise Performance: A Randomized, Double-Blind, Counterbalanced Polysomnographic Study." Nutrients vol. 10,11 1795. 18 Nov. 2018.
---
// © Copyright 2023 Tiege Hanley