Subscription
Shipping Address
Order Date

This subscription's skin care system will get replaced.

${ address.name }




${ address.products }

${ displaySubscriptionName(address) }




${ displayProducts(address) }

${ displayAddress(address) }
${ formatDate(address.scheduleDate) }

${ address.name ? address.name : displaySubscriptionName(address)}
${ address.products }
${ displayProducts(address) }
Shipping Address
${ displayAddress(address) }
Delivery Date
${ formatDate(address.scheduleDate) }
This subscription's skin care system will get replaced.
How Often Should You Wash Your Face?
How often does a guy need to wash his face to achieve great skin? Find out the real answer and useful skin care tips from Tiege Hanley.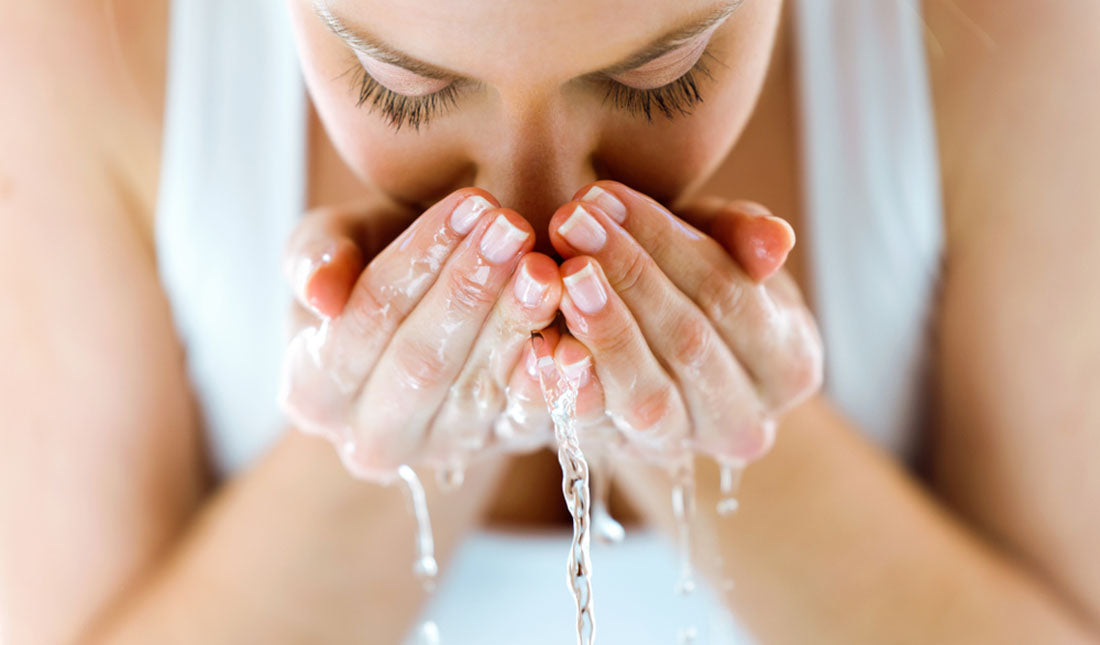 Washing your face doesn't need to be a complicated process. Still, there are a few basic things you should know if you want to achieve a healthy, blemish-free complexion.
One of the first questions you'll want to answer is how often you should be washing your face. The general rule of thumb is the same for both men and women: twice per day, once in the morning and once in the evening.
However, keep in mind that this is subject to change depending on things such as your lifestyle, environment and your skin type. Here are three things you need to know:
If you have an oily skin type, it's critical that you wash your face immediately after exercising or working in a dirty environment.
Over-washing and under-washing your face can each have negative effects on your skin.
Choosing the right men's facial cleanser for your skin is critical to achieving a healthy complexion.
Should Oily Skin Types Wash More Often?
Men are more likely to have an oily skin type because of increased testosterone and larger sebaceous glands and pores. Unfortunately, this also means that lots of men struggle to control their oily skin.
One of the most common mistakes we see men make is over-washing their faces to remove excess oil. By washing your face too much, you could actually be making your oily skin worse.
Over-washing your face strips away the natural oil that keeps your skin young and healthy. It also triggers your sebaceous glands to produce more oil to compensate.
Generally, men with oily skin should stick to washing their face once in the morning and once in the evening. However, it's also critical that men with this skin type wash immediately after working out to prevent acne mechanica, a specific type of acne caused by heat, pressure and friction.
Try Men's Skin Care
Should Men with Dry Skin Wash Their Face Less Often?
Although men are more likely to have an oily skin type, it's also not uncommon for men to have dry skin. If you have dry skin, you may be able to get away with washing once a day in the evening.
Most men take a shower in the morning and wash their face during this time. If you have dry skin, you can skip the facial cleanser and wash your face with water, then follow up with a men's daily moisturizer.
For dry skin types, it's important to avoid drying out your face further with hot water. Hot temps can strip your skin's natural oil and result in dry, red flakes on your face.
Take the skin care quiz
Choosing the Right Facial Cleanser for Men
It won't matter how often your wash your face if you're using the wrong products. Choosing the right facial cleanser is essential to achieving a handsome, blemish-free complexion.
When it comes to choosing a facial wash, the most important thing to keep in mind is your skin type. Not only should your facial cleanser be formulated for your skin type, it should also be made specifically for a guy's skin.
Men and women have differences in their skin that can have a significant impact on the effectiveness of certain skin care products. According to a 2007 study in the Journal of Gender Medicine, the differences in our hormones (namely, androgens and estrogens) can influence the thickness of our skin, pH balance, the aging process and much more (see claim: "Sex steroids modulate epidermal and dermal thickness as well as immune system function…skin surface pH…")
To choose a face wash that works for your skin, here is what you need to look for:
Formulated for Sensitive Skin—Even if you don't necessarily have sensitive skin, it doesn't hurt to find a men's face wash that is gentle enough for sensitive skin types. This will ensure that you don't use products containing irritating ingredients such as artificial fragrances and dyes.
Noncomedogenic Ingredients—Noncomedogenic refers to skin care ingredients which won't clog your pores. This is especially important for men with oily skin. Look for noncomedogenic oils such as Lavandula Oil or Tea Tree Oil.
Emollient—A key ingredient in any decent facial cleanser is an emollient. Emollients help prevent moisture loss from the skin and add texture to the product. In our men's face wash, we use powerful emollients such as Glycol Distearate, Caprylyl Glycol and Cetearyl Alcohol to soothe dry, red skin.
Humectants—Humectants are ingredients which reduce moisture loss from the skin. Humectants such as Glycerin are commonly used in the skin care industry for their effective treatment of dry skin. According to a study published in the Journal of Acta Dermato-Venereologica, participants who used a 20 percent Glycerin cream for 30 days showed significant improvement to their dry skin with few reports of adverse reactions (see claim: "…glycerin containing cream appears to be a suitable alternative to urea/sodium chloride in the treatment of atopic dry skin.")
Made for Men—Because it needs repeating, men require skin care products made specifically for their skin. To reap all the skin care benefits, you need a face wash which can effectively penetrate deep into a guy's thick epidermis.
Final Words
How often should you wash your face? To sum things up, men have different skin types and lifestyles that will dictate how often they need to wash their face.
However, most guys will find that washing their face once in the morning and once at night is the right amount. The most important thing is choosing the best face wash for your skin.
References
Dao, Harry, and Rebecca A. Kazin. "Gender Differences in Skin: A Review of the Literature." Gender Medicine, vol. 4, no. 4, 2007, pp. 308–328., doi:10.1016/s1550-8579(07)80061-1.
Lodén, Marie, et al. "A Double-Blind Study Comparing the Effect of Glycerin and Urea on Dry, Eczematous Skin in Atopic Patients." Acta Dermato-Venereologica, vol. 82, no. 1, Jan. 2002, pp. 45–47., doi:10.1080/000155502753600885.
---
Have you ever wondered how your skin care routine (or lack thereof) compares to other guys' regimens? We surveyed 1,000 men just like you and asked them about how they take care of their skin. Click here to see the eye-opening skin care survey results.
---
// © Copyright 2023 Tiege Hanley