Subscription
Shipping Address
Order Date

This subscription's skin care system will get replaced.

${ address.name }




${ address.products }

${ displaySubscriptionName(address) }




${ displayProducts(address) }

${ displayAddress(address) }
${ formatDate(address.scheduleDate) }

${ address.name ? address.name : displaySubscriptionName(address)}
${ address.products }
${ displayProducts(address) }
Shipping Address
${ displayAddress(address) }
Delivery Date
${ formatDate(address.scheduleDate) }
This subscription's skin care system will get replaced.
Should I Shave My Beard?
If you're asking yourself, "should I shave my beard?" there must be a good reason for it. Explore the pros and cons of shaving your beard.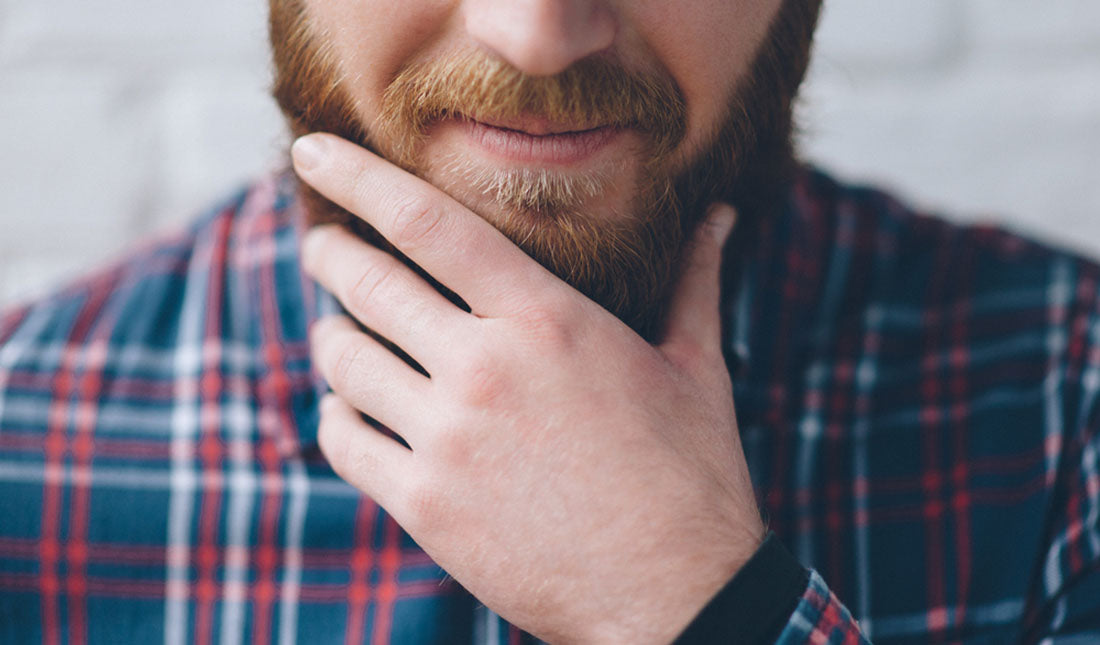 Growing a beard is truly a labor of love. You spend months—perhaps even years—growing out a manly mane, all while loading up on beard care products and grooming your facial hair to perfection.
As years go by, your beard slowly becomes your identity. And that's when the momentous question suddenly hits you: Should I shave my beard?
After rocking the scruff for so long, shaving is not something you want to do on a whim. While we can't make the decision for you, we can give you some valid reasons why you may or may not want to shave.
Here are a few things you ought to know about shaving your beard.
Shaving your beard can potentially improve your job prospects and make you appear younger
Beards are considered attractive by women, which is worth considering if you're in the dating game
If you decide to shave your beard, getting on a skin care regimen is essential to protecting your smooth, beardless skin
Reasons to Shave Your Beard
Since you're reading this, there must be a small part of you that wants to be beardless. If you're still struggling to decide one way or the other, here are a few reasons why you should consider shaving your beard.
1. You have a job interview
Ah, the age-old question: Should I shave for a job interview? Although attitudes regarding beards in the workplace are changing, conventional wisdom says that men should show up to an interview looking clean-shaven.
Try men's skin care
If you're applying for a job in a creative field and you know the work environment is casual, you can probably keep your beard. Otherwise, you may want to shave it off.
2. The upkeep is too much
With a great beard comes great responsibility. To avoid looking like a caveman, you need to choose the right facial hair style, pick out high-quality beard care products and take care of the skin underneath your beard.
That's a lot of work for someone who may not wish to spend a lot of time on his grooming routine. Although being clean-shaven isn't effortless (you do have to shave regularly), it still requires much less maintenance than the fully bearded look.
3. It makes you look older
Science has shown that facial hair can add years to your appearance. In a 2012 study published in Behavioral Ecology, researchers asked women to guess the ages of male participants with and without their facial hair.
The results? The more facial hair the men had, the higher their perceived age (see claim: "…perceived age rose with increasing amounts of facial hair…")
Guys with baby faces may love this particular side-effect of rocking facial hair. On the other hand, it's not so great when you're not even 40 years old and people keep mistaking you for a guy in his 50s.
Reasons to Keep Your Beard
You spent all that time and effort growing out a beard and trimming it to perfection. It seems like a waste to shave off years' worth of hard work, doesn't it?
If you're a little hesitant to grow out your beard, allow us to provide you of three solid reasons to keep your scruff.
1. It took ages to grow out
Growing out a beard can be a frustratingly slow process. The new beard itch is annoying as hell, and it can take an entire year for the ugly patchy in a beard to fill in completely.
If you shave off your beard now, then you're literally throwing all that hard work down the drain. Are you okay with that? If not, put the razor blade down.
2. Women find it sexy
If you're trying to supercharge your dating game, keep the beard. Research has shown that women love a guy with some well-groomed facial hair.
Specifically, they're big fans of the designer stubble look. That was what researchers concluded in a 2013 study published in Evolution and Human Behavior (see claim: "Women judged faces with heavy stubble as most attractive…").
Interestingly, the same study found that fully-bearded men were perceived as being better parents and being healthier than men with other facial hair styles.
So, there you have it. Stick with your facial hair and the ladies will be all on you like flies on honey.
3. You're part of an exclusive club
When you have a beard, you're automatically a member of the exclusive bearded club. It doesn't matter what style your rocking; bearded men everywhere will recognize his fellow hirsute comrade and give a small nod of acknowledgement.
Take the skin care quiz
Do you want to revoke your membership so easily? It's something you may want to think about before you shave.
To Shave or Not to Shave
If you're asking yourself the question, "should I shave my beard," then you probably have a good reason for it. No matter which way you're leaning, a well-rounded skin care routine is important, regardless of your facial hair situation.
With the bearded look, you need to take care of the skin underneath the beard to avoid problems such as beard dandruff and beard acne. If you decide to shave, it becomes even more important to use a daily moisturizer with SPF to protect yourself from the elements.
With that, we'll leave you to decide whether or not you should shave off your glorious beard.

References
Barnaby J. Dixson, Paul L. Vasey, Beards augment perceptions of men's age, social status, and aggressiveness, but not attractiveness, Behavioral Ecology, Volume 23, Issue 3, May-June 2012, Pages 481–490.
Dixson, Barnaby J., and Robert C. Brooks. "The Role of Facial Hair in Women's Perceptions of Men's Attractiveness, Health, Masculinity and Parenting Abilities." Evolution and Human Behavior, vol. 34, no. 3, May 2013, pp. 236–41.
---
// © Copyright 2023 Tiege Hanley