Subscription
Shipping Address
Order Date

This subscription's skin care system will get replaced.

${ address.name }




${ address.products }

${ displaySubscriptionName(address) }




${ displayProducts(address) }

${ displayAddress(address) }
${ formatDate(address.scheduleDate) }

${ address.name ? address.name : displaySubscriptionName(address)}
${ address.products }
${ displayProducts(address) }
Shipping Address
${ displayAddress(address) }
Delivery Date
${ formatDate(address.scheduleDate) }
This subscription's skin care system will get replaced.
8 Best Facial Hair Styles
Want to switch up your look with a new facial hair style? Discover the best facial hair styles that will level up your grooming game.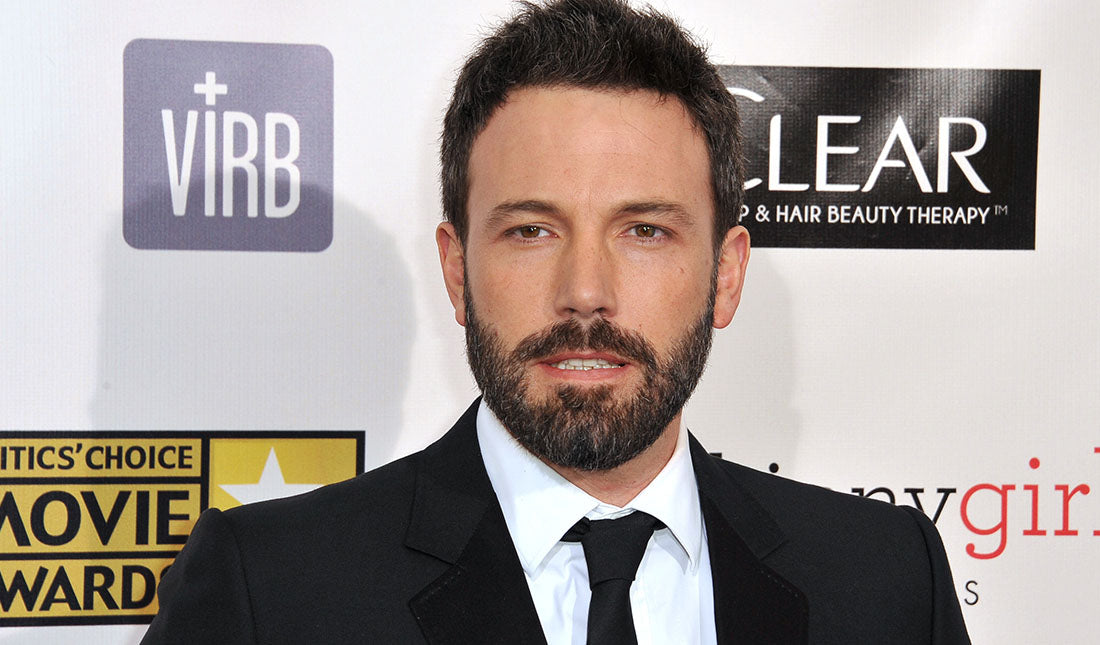 Unless you've been living under a rock for the last decade, you probably have noticed that facial hair is having a huge moment. From neatly-shaped beards to eye-catching mustaches, every guy who can grow facial hair seems to be getting in on the scruffy action these days.
Despite headlines insisting that we've all reached "peak beard," it's obvious by now that the gruff is here to stay for the long term. If you're looking to get into the facial hair game while things are still heating up, we've got a slew of facial hair styles worth sporting this year and well into the next.
Before we dive in, here are a few things you should know about the latest and greatest facial hair styles:
The best facial hair style for you depends on your face shape, genetics and lifestyle

Heavy stubble is easy to grow and looks good on every face shape

A short boxed beard is versatile and relatively easy to maintain
Ready to grow out a fresh new look? Below, we'll discuss how to choose the perfect scruff and the best facial hair styles that guys are sporting these days.
5 Things to Consider Before Choosing a Facial Hair Style
We're not kidding when we say that facial hair can change a guy's life. Growing out your scruff can alter your entire appearance and change how people perceive you—for better or worse.
Choosing a facial hair style is not a decision you want to take lightly. If you want to pick the right style that takes your grooming game to the next level, here are five things to consider before growing out your facial hair:
1. Your Face Shape
How can one guy look amazing with a goatee, while another looks terrible with it? The answer likely has something to do with his face shape.
Your facial hair style is a prime opportunity to accentuate the features you like and hide the ones you don't. For instance, a full beard shaped into a square style on the bottom can soften a pointy chin, while a longer beard or a pointy goatee can help elongate a round face.
The only time you don't need to take your face shape into account is if you have an oval face shape. This is considered the holy grail of face shapes and works well with every facial hair style. 
2. Your Ability to Grow Facial Hair
Obviously, a big factor in your decision-making is whether or not you can actually grow the facial hair style you want. The truth is that no matter how much you may want to grow an epic beard, it might not be in the cards for you, genetically-speaking.
Of course, there are some solutions for growing out your facial hair that might just work, such as Rogaine or Finasteride. You could also try taking a daily multivitamin for men to help things along, but there is no guarantee that it will help you magically sprout a thicker beard.
3. Your Skin Type
We know what you're thinking: What does skin type have to do with my facial hair? If you have sensitive skin, then, potentially, a lot.
According to a 2006 study published in the Journal of the European Academy of Dermatology and Venereology, 41 percent of men report experiencing some degree of shave-related skin irritation (see claim: "The frequency of pattern IV was reported by 49% of premenopausal women, and skin reactions after shaving by 41% of the men.") If you count yourself among this group, then you may want to consider choosing a facial hair style that requires less trimming and shaving (i.e., a longer beard style) to reduce potential shave irritation.
Can't grow a long beard? Stick with a shorter facial hair style and just make sure to invest in an electric trimmer for sensitive skin to minimize razor bumps and razor burn.
4. Your Age
If you're already using anti-aging products to turn back time on your face, we've got bad news. Facial hair can add a few years to your appearance.
This was demonstrated in a 2012 study published in Behavioral Ecology, in which researchers asked women to guess the age of the bearded and clean-shaven male subjects. According to their results, women perceived men with beards as being older than their true age (see claim: "Women rated male faces with light stubble as most attractive; perceived age rose with increasing amounts of facial hair.") 
On one hand, this might be a good thing if you're a younger guy who wants to be taken more seriously at school or work. But for a guy trying to hide his old age? Not so much.
5. Your Level of Commitment
Finally, ask yourself how much time you're willing to spend grooming your facial hair. If you're already rushing through your daily grooming routine as it is, then a high-maintenance facial hair style probably isn't right for you.
Also, don't be fooled into believing that longer beard styles require zero maintenance. Unless you want to walk around looking like a caveman, you still need to take care of your beard and the skin underneath it. 
TRY MEN'S SKIN CARE
8 Facial Hairstyles Every Guy Should Know About 
Now, the only question you need to ask yourself is this: Which facial hair style is right for me? To help you make the best possible grooming choice, we've rounded up the top facial hair styles that suit a wide range of face shapes and personalities.
Whether you're thinking about growing a manly-looking mustachio or sticking to a classic beard style, here are the best facial hair styles to enhance your appearance.
1. Stubble
It's hard to imagine stubble being anything but a major turn-on for the ladies, and yet, it was quite the opposite back in the 1950s. Back then, stubble was perceived as being the telltale sign of a lazy guy who was going through a rough patch.
Nowadays, stubble is one of the easiest facial hair styles to grow and can be spotted in dive bars and boardrooms alike. It's a great choice for rebellious guys who want to add a hint of ruggedness to their look while still keeping things on the classy side.
How to Maintain
Like we said, growing out your stubble is super simple. Just let it grow for a couple of days or so. Once your stubble has reached the optimal length, you can use your beard trimmer with the appropriate guard setting to maintain your stubble. 
With this style in particular, you don't want to skimp on your skin care routine. Be sure to href="https://www.tiege.com/products/mens-morning-facial-moisturizer-spf-20">use a daily moisturizer to prevent dry, itchy skin and apply a nourishing beard oil as needed.
2. The Beardstache 
The beardstache is exactly what it sounds like: A strong mustache with either a short beard or designer stubble. Sported by guys such as Henry Cavill and Christian Bale, the beardstache has become immensely popular in the last couple of years.
This masculine look is having a huge moment thanks to exposure from Hollywood's leading men. If you want to get in on the beardstache, now is the best time to do it.
How to Maintain
Unfortunately, the beardstache isn't for everyone. First of all, you need to have the ability to grow a robust mustache, which is easier said than done. 
You'll also need to trim your mustache regularly and invest in a quality mustache wax for styling purposes. After that, it's just a matter of maintaining your stubble to keep the look natural and sophisticated.
3. The Weighted Beard
If you want to achieve instant cheekbones, check out the weighted beard style. This facial hair style is defined by a fuller-looking chin and cheeks. It looks best with a tiny 'stache, so take your cue from LeBron James here and consider adding a pencil mustache to give it more pizzazz. 
In addition to enhancing your cheekbones, the weighted beard is also adept at hiding skin imperfections (goodbye, stubborn acne on the neck) and will help keep you warm in the winter. The major downside is that it requires some effort to maintain and may take a while to grow.
How to Maintain
The weighted beard isn't for the impatient. Not only will you need to constantly trim and shape your beard as it grows out to keep from looking sloppy, you'll also need to take a trimmer to your upper lip to maintain your 'stache. If you can keep up with the maintenance, you'll be rewarded with a facial hair style that gives every guy serious beard envy.
4. The Classic Short Boxed Beard
If you prefer a timeless and manly facial hair style, look no further than the classic short boxed beard. Falling somewhere between the long beard and heavy stubble, the short boxed beard manages to retain its rugged aesthetic while still being suitable for most office environments. 
Short boxed beards like the one Tom Hardy is sporting above tend to hug the face without hiding anything, which makes this style great for square and oblong face shapes. It's also timeless, so you won't need to worry about your beard style going out of fashion within the next year. 
How to Maintain
If you're growing out a short boxed beard, our biggest piece of advice is to just be patient. Even shorter beard styles can take a long time to grow, and you'll likely be sporting a few patches in your beard for a while. Give your beard plenty of time to fill in properly (maybe a year or longer) before you throw in the towel and try a different facial hair style.
Once you grow out your short boxed beard, maintenance is fairly simple. The major things you'll need to worry about are trimming your beard neckline just right (not too high or too low) and applying beard oil regularly to keep it looking suave. 
Take the skin care quiz
5. The Soul Patch and Mustache Combo 
Good news for all you soul patch aficionados: The little tuft of hair beneath the bottom lip is making a huge comeback as of late. The bad news is that it still looks awful on an otherwise clean-shaven face, so you'll need to pair it with a well-groomed mustache to avoid being shunned from society.
With a neat and tidy 'stache, the soul patch goes from awkward loner to a strong, supporting player that adds balance to your face. Spotted on guys such as Zac Efron and Zayn Malik, this sorta-soul patch look is a great look for men who can't grow a thick, bushy beard.
How to Maintain
If you're worried about pulling off the soul patch and mustache combo, don't worry—you have nothing to worry about. The real secret to sporting this trendy style is to leave a little bit of stubble to make it look more natural. Be diligent about using your stubble trimmer to shape and maintain your soul patch; otherwise, it will grow out of control and look awkward beneath your lip.
6. The Van Dyke Beard
If you have a round face, you'll definitely want to check out the Van Dyke beard style. The style includes a goatee and a mustache that aren't connected to one another.
A long-time favorite style of both David Beckham and Christian Bale, the Van Dyke beard is both masculine, distinguished and effortlessly sophisticated. It's also a classic beard style that dates back to the 17th century, so you know that this beard style has serious staying power.
How to Maintain
If you can grow a basic mustache and a goatee, then you can easily grow out a Van Dyke beard. Just start with a clean-shaven face and grow it in a circle beard shape. Shave the sideburns and the cheeks completely and use the appropriate guard setting on your electric trimmer to create the signature pointy style of the Van Dyke shape.
7. The Lumberjack Beard
Do you live in flannel shirts? Love splitting wood in your free time? Dream about being Paul Bunyan at night? Then let us introduce you to the lumberjack beard. 
Consisting of a beard, mustache and whiskers, this full beard style gives off a masculine vibe. It's suitable for wide range of styles, face shapes and personalities, making it one of the most popular full beard styles for guys at any age.
How to Maintain
Although longer beards may not require as much trimming as their shorter counterparts, you still need to put in the work to keep them clean and tidy. Be prepared to wash your beard regularly and apply nourishing beard care products to keep it hydrated and healthy. Also, don't forget to tidy up the neckline!
8. The Contrasted Beard
An underrated facial hair style, the contrasted beard masterfully plays on the beard-to-hair ratio. What is the beard-to-hair ratio, you ask? Put simply, it's the ratio of the length of your beard and the length of your hair. 
If you have a matching beard-to-hair ratio, your entire look is going to be slightly off. See how Jared Leto has long hair and a short beard style? That is perfect beard-to-hair ratio at work. 
How to Maintain
Nailing the contrasted beard is less about maintenance and more about taking your hair style into account before choosing your facial hair style. For instance, are you embracing the bald look these days? Consider sporting a longer beard style to add contrast to your look. 
Rocking long hair like Leto? Keep your facial hair on the smaller side with heavy stubble or going clean-shaven. 
Final Thoughts
Anyone can grow facial hair these days. What separates the amateur beard growers from the well-groomed gentlemen is the care and love that they put into their facial hair every single day.
Once you've chosen the best facial hair style for you, remember to use nourishing beard care products to maintain your newly-hirsute look. With the right style and a little elbow grease, you'll go from zero to sexy in no time. 
References
Guinot, C., et al. "Self-Reported Skin Sensitivity in a General Adult Population in France: Data of the SU.VI.MAX Cohort." Journal of the European Academy of Dermatology and Venereology: JEADV, vol. 20, no. 4, Apr. 2006, pp. 380–90. PubMed, doi:10.1111/j.1468-3083.2006.01455.x.
Dixson, Barnaby J., and Paul L. Vasey. "Beards Augment Perceptions of Men's Age, Social Status, and Aggressiveness, but Not Attractiveness." Behavioral Ecology, vol. 23, no. 3, May 2012, pp. 481–90. academic.oup.com, doi:10.1093/beheco/arr214.
---
// © Copyright 2023 Tiege Hanley